Foot Fetish Games That Will Knock Your Socks Off
Feet lovers won't want to miss this list of online sex games.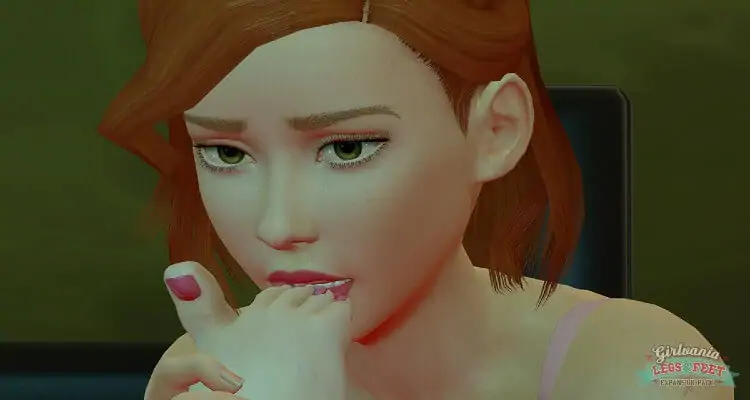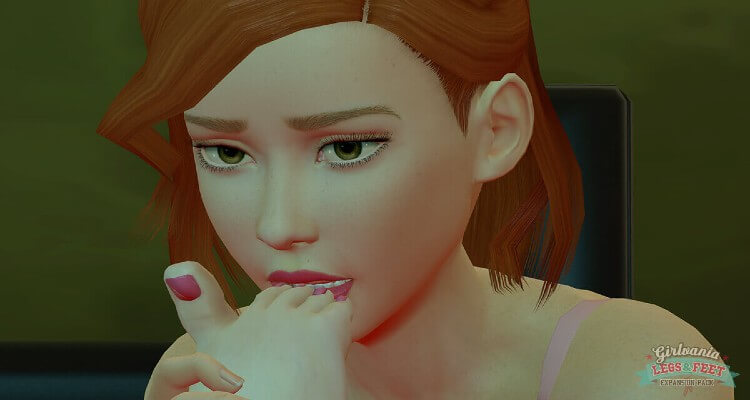 Podophilia, otherwise known as foot fetishism, is a strong sexual attraction to—you guessed it—feet! Popular culture often paints people into foot worship, toe sucking, and other erotic practices involving feet as odd. But the desire for this body part and the items associated with it (stockings, high heels, etc.) is actually the most common fetish linked to so-called non-sexual objects.
Many online sex game developers also cater to those with a fondness for feet. Search the Internet and not only will you find games specifically created for foot fetishists, but more broadly focused virtual sex role-playing games have added special features to satisfy such tastes.
Enough foot fetish games already exist, in fact, that we've rounded up a list of some of the best ones out there. Like many sexual interests, feet lovers' tastes run the gamut from being aroused by certain shoes to caressing and licking bare feet. That's why we've included several game types, as what works for one kind of foot fetish enthusiast may not work for another.
Girlvania
Hands down, Girlvania Summer Lust [NSFW] with its Legs and Feet expansion pack is the best foot fetish game we've played. Note that, however, it's a lesbian sex simulation game, meaning it only offers female avatars to play with. If that's your thing, you'll be happy to know you can enjoy up to three lovely ladies at a time—and choose how they play together.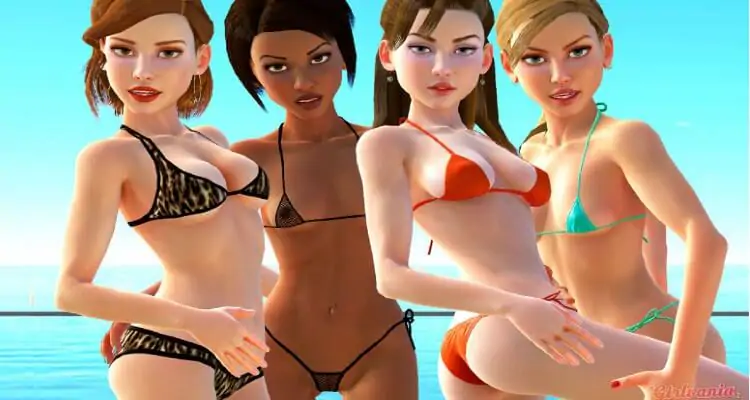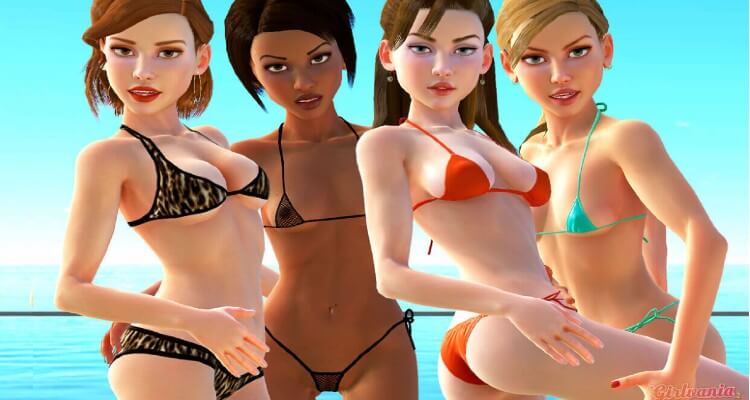 The quality of the 3D graphics is amazing and highly realistic. For feet lovers, the hot action includes lesbian foot worship, footjobs, toe sucking, and more racy options you'll want to check out for yourself. The wardrobe offers a mouth-watering range of pantyhose options you can dress the ladies in for playtime or to simply admire their sexy nylon feet.
Bonus: You can download and play this game offline, although it is for PC only.
Riko Foot Play
Created by the Russian game designer Netral Project, Riko Foot Play [NSFW] is an anime-style role-playing fame that is clearly not only designed for feet lovers but by one himself. If not, I assure you the developer has done plenty of research. The foot fetish game features a lot of foot smell descriptions coupled with some rather well-done femdom that more than gets the job done. Alas, the game is PC only, but if you can't play it you can enjoy game videos posted on the developer's YouTube channel.
3DXChat
We're big fans of the massively multiplayer online sex game 3DXChat [NSFW]. (You can read our full 3DXChat review here.) The adult sex world always seems to have a lot of randy players online who are looking for virtual sex partners, so it doesn't take long to get some action.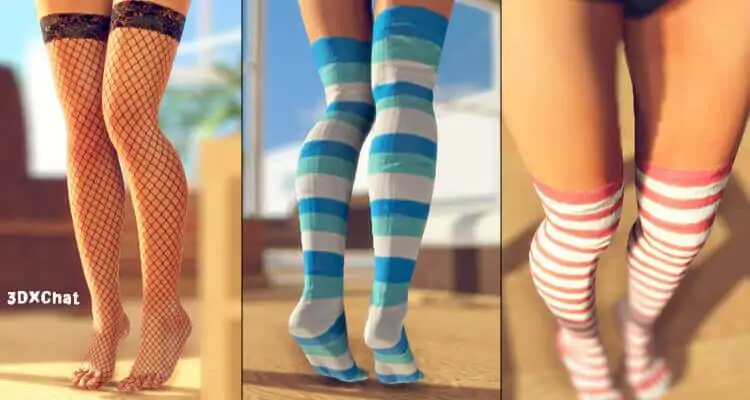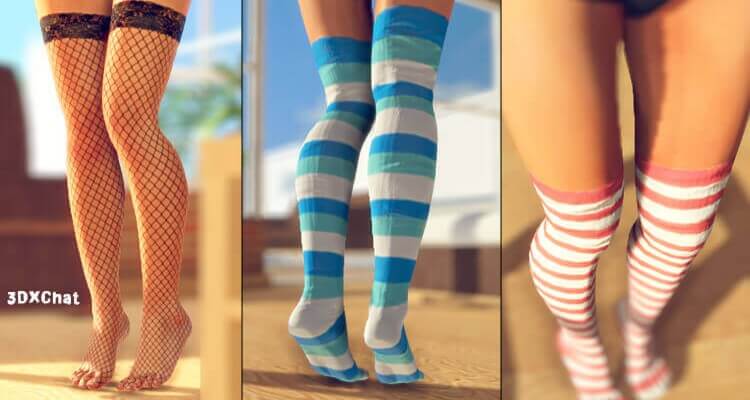 Although there is just one foot fetish sex pose available, the ample selection of stockings, thigh-highs, high-heeled shoes and boots avatars can wear, combined with the sex game's stellar graphics, lands 3DXChat a spot on the list.
Foot Massage
While not exactly sophisticated or polished as other titles out there, Foot Massage [NSFW] wins points for integrating some female domination (femdom) into its storyline. You play a "first class masseur" who seeks to please his client by rubbing her feet, ankles, thighs, and—if you manage to fill up her pleasure meter—her more intimate regions. While entertaining, this game loses points for being on the tedious side as well as having a horribly loud, and bland, soundtrack that can't be disabled.
GaHe's foot fetish games
At GaHe, you can find a totally different approach to foot play. At first, it would be easy to dismiss some of its titles as simple point-and-click puzzles. That is until you realize there's a whole category dedicated to foot fetish games [NSFW].
It would be too easy to say these games aren't particularly sexy. But for people who are into foot injury or foot care and pampering, they may get exactly what the doctor ordered. Each game is quite simple: a character—many of them just about crossing the intellectual property line—have banged up feet and it's your job to care for them. While not deep, they actually can be playfully engaging and challenging—if you can get beyond the rather obnoxious ads.
Tickle Feet Anna
For on-the-go gamers who fancy tickling, Amazon offers Android apps from Special Feet Apps. While simple—with the goal just to tickle a girl's bare feet to elicit a giggle—they speak perfectly to this common foot play element. Of them, we picked Tickle Feet Anna as our favorite. Hey, we can't resist a cute accent!
Feet lovers unite!
By now it shouldn't be news that many people find feet arousing. Whether it's smelling them, rubbing them, painting their nails, seeing them in nice shoes, or just admiring them, foot worship and appreciation can be super hot.
And thankfully the Internet has come through as a place for fetishists from all walks of life to get together and share their interests—and as a way for game developers to create games just for them!
Do you have a favorite foot fetish game? Disagree with our list or have a different game to suggest? Please feel free to share your top picks with us in the comments below!
Image sources: Girlvania Summer Lust [NSFW], 3DXChat [NSFW]