Will Netlfix-like Streaming Site 'Adult Time' Be a Gamechanger for Interactive Content?
Exploring the potential of serialized adult content to move the industry forward.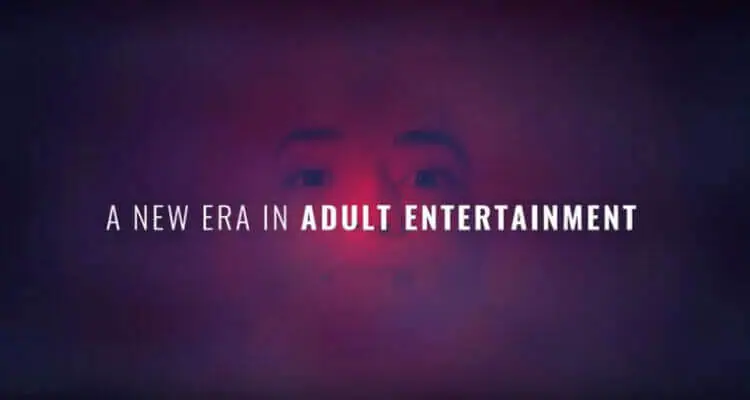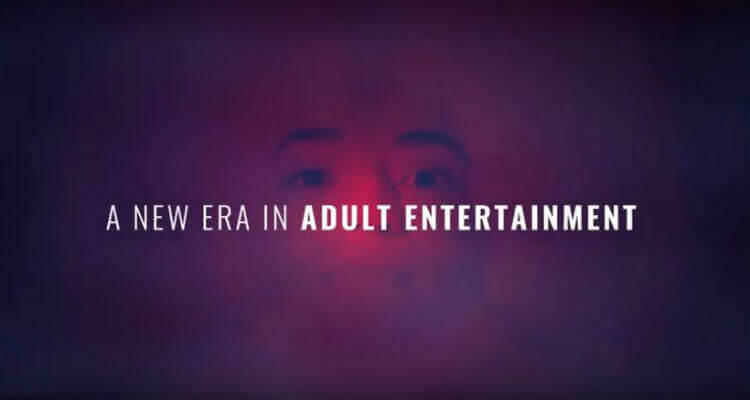 The answer regarding how sex and tech best achieve sustainable footing together in the future may already exist.
If you were to ask popular adult streaming portal Adult Time's Chief Creative Officer Bree Mills the question, she would stop you, and explain that of all of the ways to consume pornography, it's serialized streaming content that's best.
Are you ready for the day when virtual reality-enhanced, choose-your-own-adventure adult content with AI-enhanced sex toys is commonplace?
Before we reach that zenith, let's first contemplate how and why episodic content similar to your favorite Netflix series could open the door to sex tech's very lucrative streaming future.
It's Adult Time!
Launched 18 months ago, Adult Time is impressively on a Netflix-similar trajectory in the industry of streaming content creation. The portal features 50,000 adult scenes more than 100 original channels (everyone from Vivid to Burning Angel, and more are represented).
But it's Adult Time's serial original content like 80s era sendup Girlcore, trans-specific Transfixed, plus-size-loving Shape of Beauty, ageplay-centered Age & Beauty, and more that are—given Adult Time's recent winning of eight XCritic awards—surging to the forefront.
In order to understand the appeal of provider-produced serial content in the streaming world, one must first look at Netflix, the inarguable industry leader, for perspective. Netflix has been producing in-house streaming content for the past 15 years.
What started with 19 films released over three years between 2006 and 2008 has evolved into comparatively 3500% more first run, Netflix-produced programming between 2017 and 2019. Shifting the paradigm of when, where, and how content is made, delivered, and consumed has allowed Netflix's content to dominate an elemental piece of the conversation regarding the future of broadcasting, streaming, and technology.
The strategy of making so much content in-house has worked, as Netflix's number of users worldwide has grown by 2000% in the past decade. Having won 43 Primetime Emmys since 2013, it's Netflix's serial content, more than its popular movies, comedy specials, or anything else on the platform, that's proven most successful.
For example, before finishing its seventh and final season, Emmy award-winning Orange Is the New Black was feted by the New York Times for being "nuanced and ambitious," " broad and unpretentiously bawdy," and successful because it "was dedicated to telling underrepresented stories."
As of December 2019, two out of every three Netflix subscribers had watched at least one episode of OITNB. Given that gay and trans representation, plus-sized visibility, plus numerous other issues regarding race and gender were highlighted, it was a groundbreaker. It may have also set in motion the opening of the door that long-tail develops into VR establishing itself in the world of streaming content.
Regarding adult content moving into a Netflix-similar space for serialized content, Bree Mill told FutureofSex.net that "[n]uanced categories create the most repeat viewership. Also, emotional and psychological triggers are important. I always found that interesting."
Continuing, she added that when Adult Time launched and wanted to create its own content channels, she blended those observations with her love of storytelling, She's a self-described "pop-culture vulture" who realized there was potential for growth in mimicking the "recurring characters, hooks, and easter eggs" that exist in the mainstream serialized TV space.
Regarding how tech can emerge as a guiding force in pornography's hyper-engaged streaming future, there are numerous points of growth to consider.
Mills points first at how optimizing content for the now 80% of people who watch adult content via mobile devices is a starting point in the pornography-to-tech conversation. Furthermore, she said that Roku is still open to the adult industry, and getting Adult Time onto the app would be ideal. 
Insofar as VR, she said that while most of the VR industry is heavily focused on POV shoots and GFE content, serialized and interactive VR content would be "amazing," and that it's ultimately all about "creating quality content that people would want to repeatedly watch and get lost in the story, enjoy the gamification, and be creatively fun."
Space for tech to enhance the serial experience in the manner Mills describes already is emerging in the mainstream. In June 2017, Netflix earlier released children's animation program Puss in Book, allowing viewers to pick between different endings of the same show.
2018 saw Netflix release a choose your adventure-enhanced episode of Black Mirror: Bandersnatch to much acclaim, and following it up in 2019 with Bear Grylls' unscripted choose your adventure style nature-adventure series You vs Wild.
While Netflix does not release data regarding the numbers of streams and amount of time programming is streamed, one can best presume that only 104 days standing between two Netflix jaunts into tech-enhanced serial broadcasting portends well for the future.
The immediate future for sex, tech, and streaming's eventual commingling is too early to call. However, highly engaging and mainstream-inspired content now exists, and thrives, on a heavily populated and regularly used portal. Ideally, this allows for the best place to start a conversation about the potential for what can happen next.
If mainstream indicators hold firm and adult content seamlessly follows along, what's next is quite exciting. Intriguingly, via serialized, episodic streaming porn, the potential for VR, AR, AI, and more to become lucrative industries exists.
Image sources: Adult Time