Sex Toy Tips for Couples in Winter Relationships
How can teledildonics, and other forms of sex tech, strengthen romantic and erotic bonds?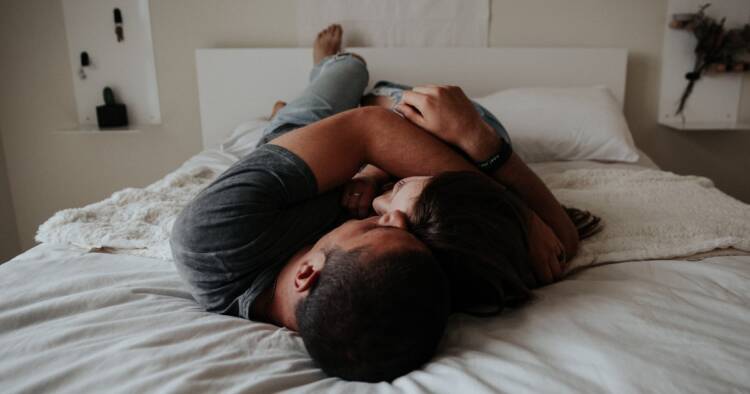 As temperatures drop in the Northern Hemisphere, a flurry of emails reminds me that "cuffing" season is upon us.
Derived from the word "handcuffed," it refers to the phenomenon of more people coupling up during colder months.
According to social psychologist and Lovehoney expert Justin Lehmiller, Ph.d., cuffing season has biological, psychological, and social explanations:
"The increased tendency to couple-up stems partly from less sunlight exposure. Less sun and outdoor activities means lower production of serotonin in the brain, which can make you feel blue. Seeking out more intimate connections is one way to compensate for this."
Relationships started under these conditions are more likely to lack depth and be short-lived. Yet that doesn't mean it's inevitable or that brief romances can't be meaningful. Or that existing couples are posed to have fantastic sex due to shorter, darker days.
In a bid to help couples stay connected while cozying up this winter, in both new and long-term relationships, we reached out to sex educators and sex tech experts.
Specifically, we asked for advice on how teledildonics, and other forms of sex tech, can strengthen a couple's relationship.
Taylor Sparks, [She/Her] Erotic Educator and Founder of Organic Loven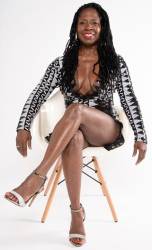 "I believe it is a way to open the communication between [couples]. We sometimes have trouble…using our words…asking for what we want from our partners for fear of rejection.
"Some of the newest toys on the market can introduce couples to ways of having sex that they wanted, but decided to use the toy as an introduction. For example, say you were interested in anal sex…or double penetration but weren't quite sure how to introduce your partner to it. You could introduce a toy like the Rocks Off Cocktail, a toy that is for anal, vaginal, and penis stimulation all at the same time.
"In addition, couples who may be having sexual 'challenges' in their relationships, such as premature ejaculation or erectile dysfunction can now rely on sex tech to assist in those areas. 'Toys' such as MYHIXEL are designed to help men achieve ejaculatory control, helping some last as long as seven times longer than before.
"The Elvie is a sex tech product that helps women to strengthen their pelvic floor. When a woman has a strong pelvic floor it increases blood circulation to her vagina and pelvic floor increasing arousal and an easier to orgasm. Increases vaginal wetness. Sex, especially good sex, is important in sexual relationships. So sex tech helps couples to achieve success in this area of their relationship."
Isabelle Uren, Sex Expert at Bedbible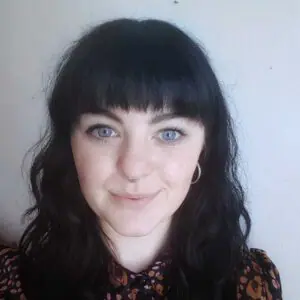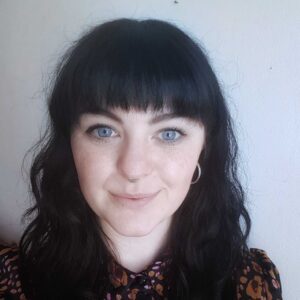 "Teledildonics can enhance physical intimacy between partners, no matter how far apart they may be. When we are apart, whether it's for a few days or much longer, it's natural to miss sexual intimacy with our partners.
"Teledildonics create a shared experience by allowing partners to control each other's pleasure as they would if they were together, only they are doing it through a device. Some sex toys go even further and allow partners to sync their toys, so each toy responds to their partner's movements for a more responsive experience.
"Paired with sexting or video sex, partners can enjoy more realistic sex from anywhere in the world. While it certainly can't replace the feel of having your partner with you, it can help keep the spark alive and keep both partners feeling sexually satisfied.
"And teledildonic devices aren't only for long-distance loving! They can really spice up date night. If you are into discreet public play, you can slip the device in before you head out and let your partner control it all night.
"Exploring these new sexual experiences with your partner is not only a massive turn-on but can, in itself, enhance intimacy and keep your relationship exciting!"
Luna Matatas, Sex and Pleasure Educator and Lovehoney Canada Expert
"Sex tech can help couples get the pleasure they desire which can lead to more sexual satisfaction. Bodies change, desires change and life changes—so our sex toy technology innovates along the way to help couples navigate body changes like erectile dysfunction or libido changes.
"Adding more play and more sensations to activities that couples already enjoy means more connection, more intimacy and more confidence in the bedroom. If a couple already enjoys a sexual activity, like penetrative vaginal sex, sex tech like We-Vibe X Lovehoney Remote Control Clitoral and G-Spot Vibrator adds a new way to enjoy the same experience. Innovating sex toys with couples in mind means that couples have even more options to stay connected to their partner and their fantasies.
"Sex tech that meets the needs of couples dynamic experiences in their sex life is actually helping raise the bar on our sexual expectations – it's giving us more tools to pleasure our partners with."
Image source: Becca Tapert/Unsplash