Sila Review: A Sex Toy with Sonic Waves Befitting a Land Mermaid
If you love clit stims, you may want to try this new wide-mouthed model from LELO.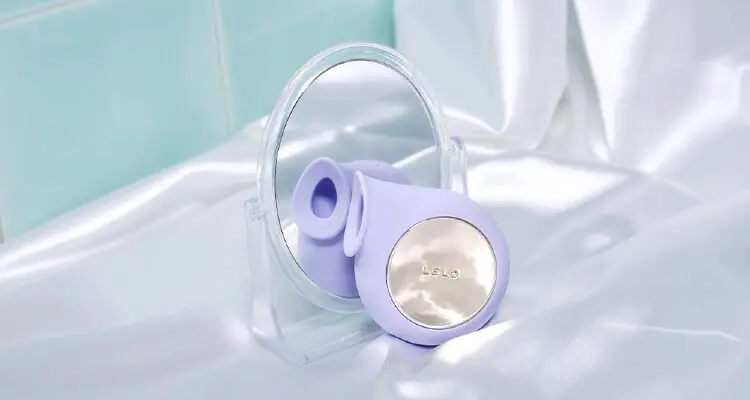 Clitoral stimulators have evolved significantly over the past seven years. This development is particularly notable considering more than a third of women need clitoral stimulation to reach orgasm.
Prior to 2014, these vibrators commonly relied on electronic motors to buzz and directly touch the user's body. While they are still popular, there's been a growing trend toward integrating so-called "touchless" technologies into external clit stimulators.
The result, in my opinion, is an experience that simulates oral sex more closely than run-of-the-mill clit vibrators with standard electric motors.
One of these newer types of vibes, which relies on indirect stimulation, is the SILA sonic clitoral massager from LELO.
I'm a big fan of this new age of clit stims, so I'm thrilled the company sent the SILA sex toy in exchange for an honest review. (Note: This article contains affiliate links, meaning Future of Sex may receive a small commission if you buy a LELO product.)
A sex toy with sonic waves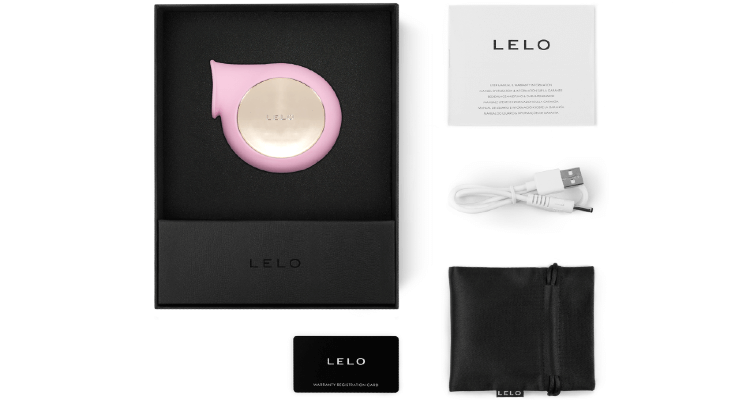 SILA is a silicone sex toy that resembles a flat and circular spiral seashell. It has an oval-like opening designed to be placed over the clitoris.
As mentioned above, sonic waves at the opening deliver indirect pressure rather than direct contact with buzzing silicone.
At roughly 2-cm high and 1.5-cm wide, this opening is bigger than similarly designed clit stims I've tried. Along with its choice of eight gentle vibration settings, I personally feel this helps SILA achieve its aim of delivering slow-building orgasms with deeper stimulation.
Although SILA can be positioned to give intense stimulation in one spot, its wider mouth limits the range. It also avoids adding too much intensity too soon to the head of the clitoris, so the design may be a better option for someone who feels easily overstimulated or prefers gentler, slower touch.
SILA is inspired by SONA, LELO's smaller-mouthed clit massager that also sends sonic waves. I have not tried the SONA, but I imagine that its more precise tip delivers more intense pressure to the clitoris.
LELO's marketing materials alluding to its parallels with cunnilingus, saying SILA has "a mouth that gently encompasses the center of your pleasure for progressive satisfaction," I c
It also claims to stimulate the entire clitoris, including the majority of tissue that's hidden inside the body.
This has been my experience using air-pressure or air-pulsating sex toys from the likes of WOWTech Group or Satisfyer with smaller openings. Not only did the sensation cover a smaller area, but the intense focus also offered the opposite of a slow-build, which can be a good thing if that's what you are looking for.
Worth the price?
SILA comes with a big price tag befitting of LELO's luxury brand status at $269.00, along with a one-year warranty and a ten-year guarantee.
To give LELO credit, it was once again named Luxury Brand of the Year at this year's XBIZ Awards, an annual ceremony that recognizes top companies in the adult industry. Their sex toys are top-notch and have lasted in my experience.
So if you have the money to spend and want to spend it on an expensive yet beautiful and well-made clit stim, I can honestly recommend this one as a great option.
If you are new to clit stims and on a tight budget, try a cheaper brand before doling out your hard-earned cash on a non-returnable vibrator that does something you are not sure your body likes.
Personally, I like how SILA looks and feels; it seems like a luxurious sex toy Ariel the mermaid would have under her pillow. Its battery lasts long enough for me, though I haven't tested whether it meets its claim of working for two hours straight. I can say the battery works well enough that I'm impressed by how little it has gone dead on me and one charge lasts for multiple uses.
Image sources: LELO