Slip into Your New Genes: Fashion Designer Reveals a Genetically Engineered Future
Changing what we are, not just what we wear.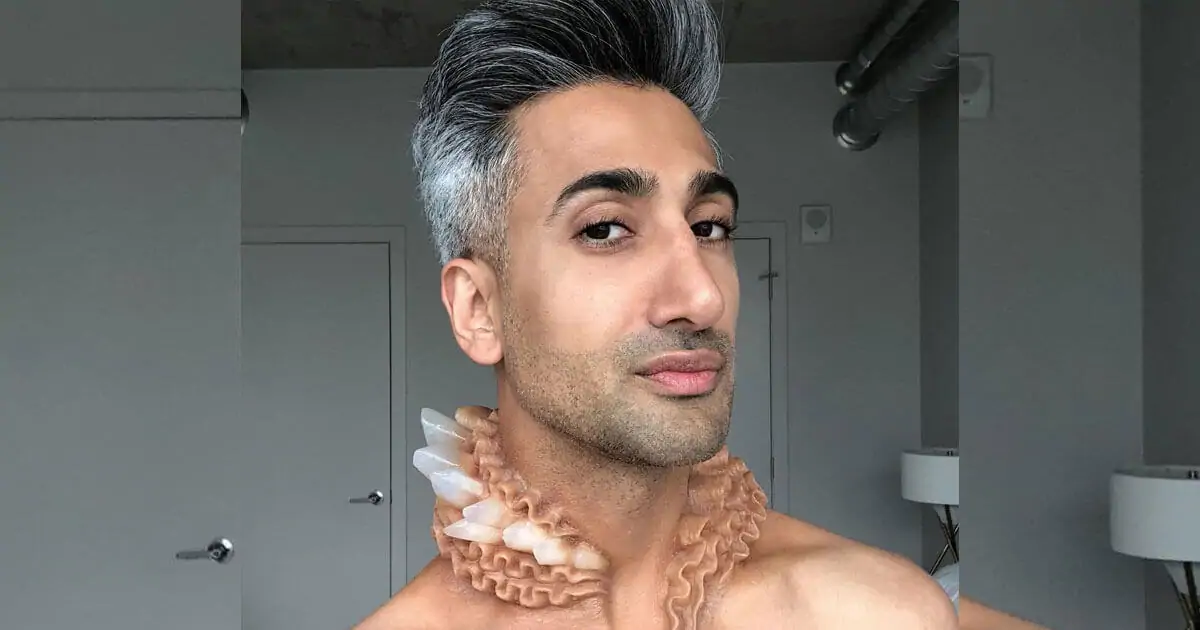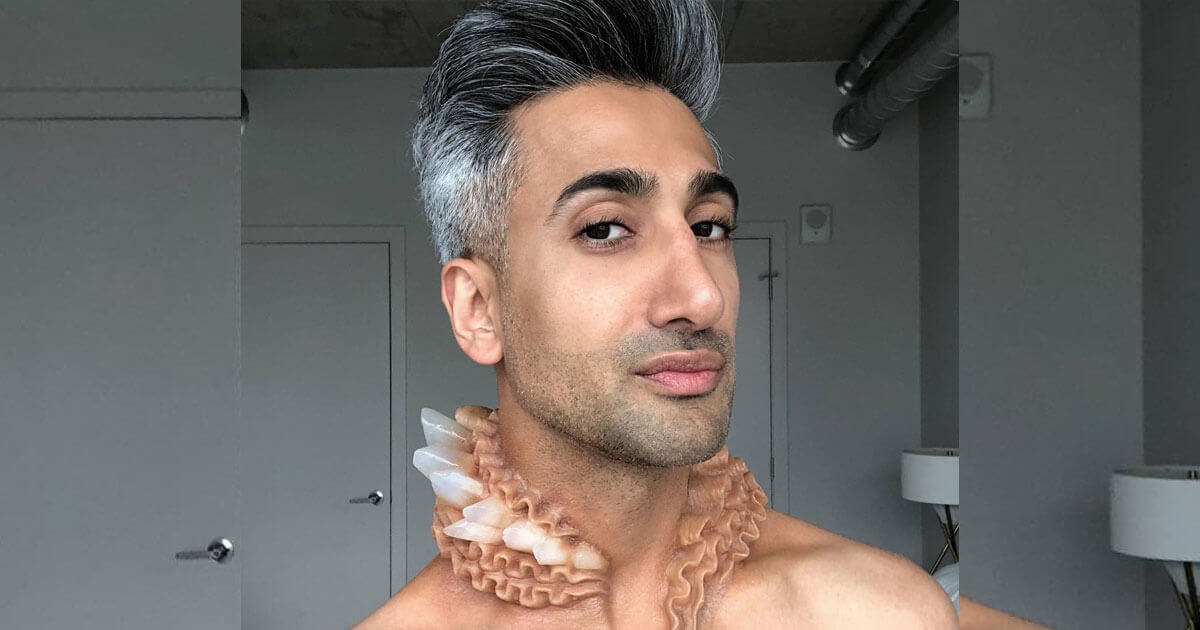 On the outside, it may look like an ordinary showroom, similar to many others in New York City during fashion week.
But stepping inside the A.Human exhibition will transport you far into the future, one in which humanity has redefined itself through genetic engineering.
Fashionable bodies
Supposedly the creation of the enigmatic, and fictitious, fashion designer A. Huxley—though in actuality the brainchild of designer Simon Huck—A. Human describes itself as an "immersive experience unlike anything you've ever seen."
Visitors to A.Human are lead on an hour-long tour of inanimate sculptures and living models displaying speculatively functional as well as decorative body modifications.
For example, there are feet altered to resemble nautilus shell high heels; while another display shows off an otherwise-human back writhing with anglerfish-like tendrils.
Then there's the display of a man whose neck is festooned with ribbons of skin, resembling a flesh-and-blood reinterpretation of a Tudor collar.
Away from the New York show but still part of fashion week, Huck has expanded the concept by soliciting celebrities such as Kim Kardashian and Queer Eye's Tan France to wear artificial versions of his biological creations.
Speaking to The Verge, Huck outlined the initial goal of the show to be for visitors to "walk out the door like, yes, you take your fun photo, and yes, it's—we hope—an exciting experience."
More importantly, though, he wants A. Human to spark discussions about the potential of human genetic engineering.
But the question we want to ask is, if you could change your body as easily as you change your clothing, would you?
Changing who and what we are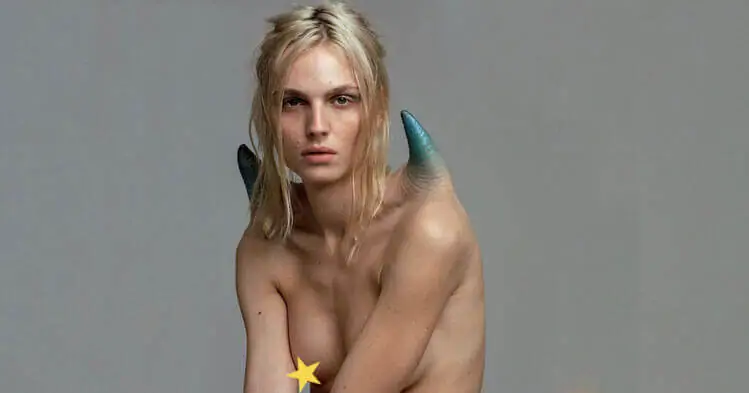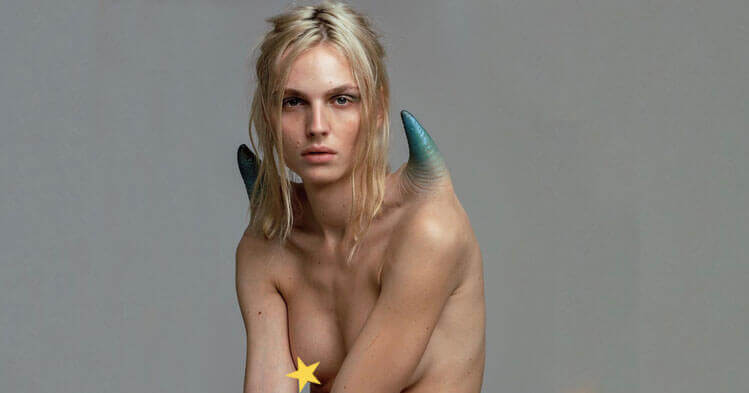 The dream of altering the human body is hardly a new concept. It doesn't take a huge leap of imagination to envision some early human ancestor gazing up at a bird and fantasizing about having their own set of magnificent wings.
But as researchers continue to make more and more discoveries in just how the human body operates, these old dreams could become a future reality.
One technique that shows a lot of potential is CRISPR, which we have explored in other articles—including how it could be used to transform us into supersexual beings.
While not directly touched on by A. Human, various aspects of human sexuality may also become fashion choices once the keys to genetic engineering are discovered.
Redefining human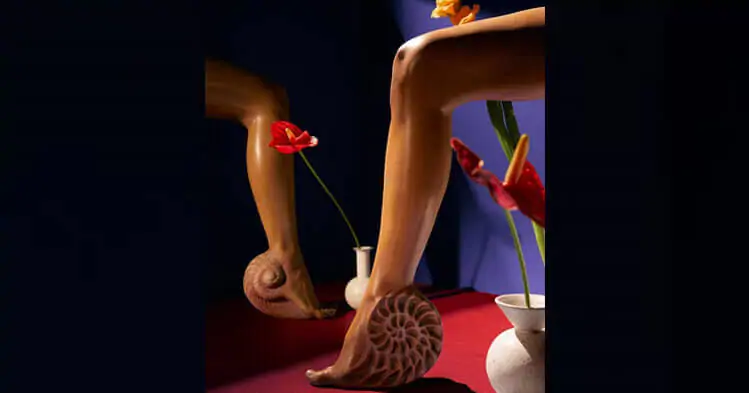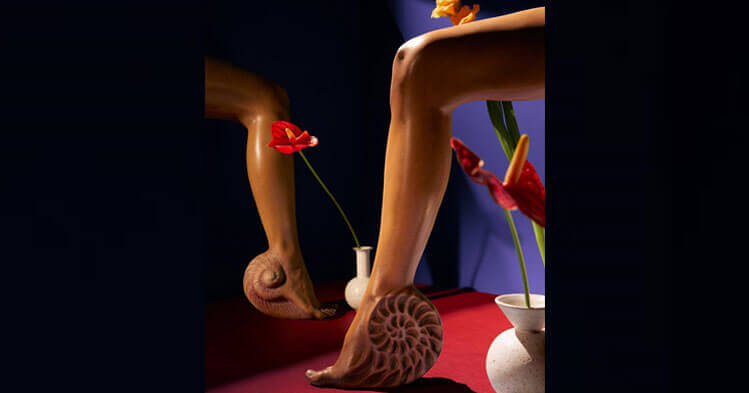 Just consider the explosion of surgical alterations we've seen in just the last few decades, from breasts to other body parts. Once there are safe and accessible ways to surgically change our bodies even more radically, the line-ups for the procedures will immediately start to form, no doubt.
However, it would be short-sighted to think that being able to genetically engineer ourselves would be limited to simply boosting our egos by enhancing various biological sizes.
Right now there are thousands, maybe even millions of people experiencing disconnections between their physical form and their gender identity. Being able to modify the human body on a genetic level will mean, for the first time, being able to become who they truly are.
Then there's the real possibility that we could also see the formation of new gender and sexual identities as people mix and match, or just make something totally new, by tweaking their genetic codes.
Sooner than you think?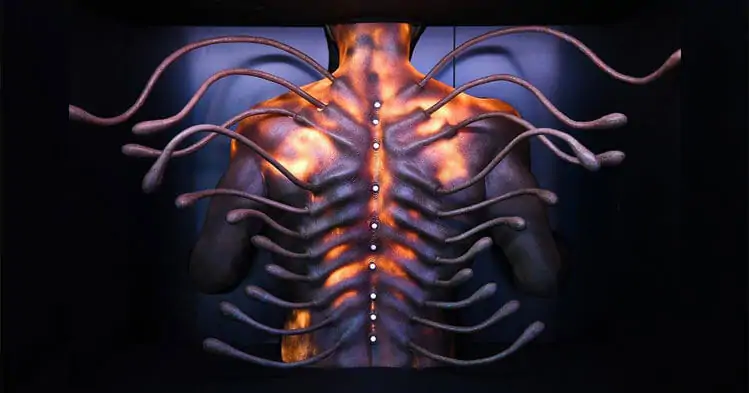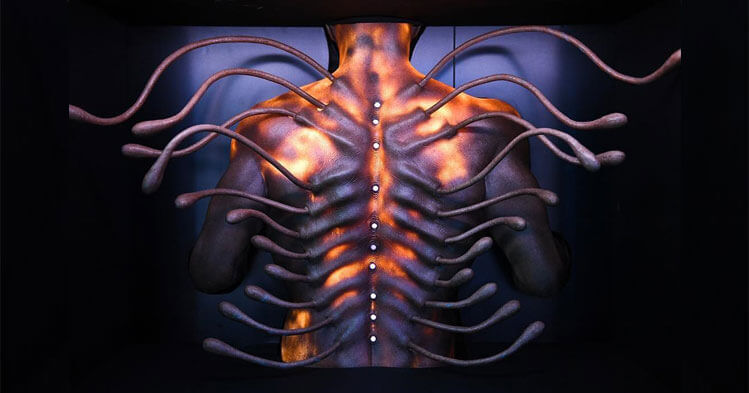 For all its intended shock value, A. Human still plays it relatively safe with the subject matter.
This is perfectly understandable as a serious exploration of the social and sexual ramifications of genetic engineering would be for present-day visitors like dropping our previously-mentioned early ancestor in the middle of Times Square.
Still what A. Human does is still valuable. As Huck says, it hopefully opens many discussions about what a biologically fluid future could be like: a world where our bodies are as changeable as our clothing—or our minds.
Image sources: Tanfrance, louiebanksshoots, ahuman, ahuman