Male Sex Tech Shows Progress with Neurostimulation and Gamification
Services and products geared toward men go beyond adult content, tackling sexual health.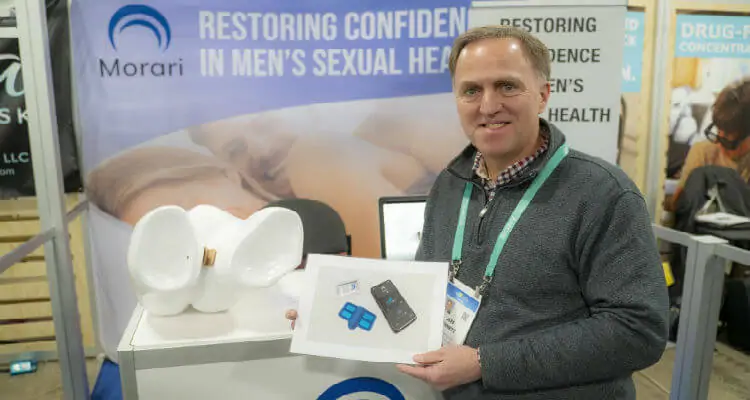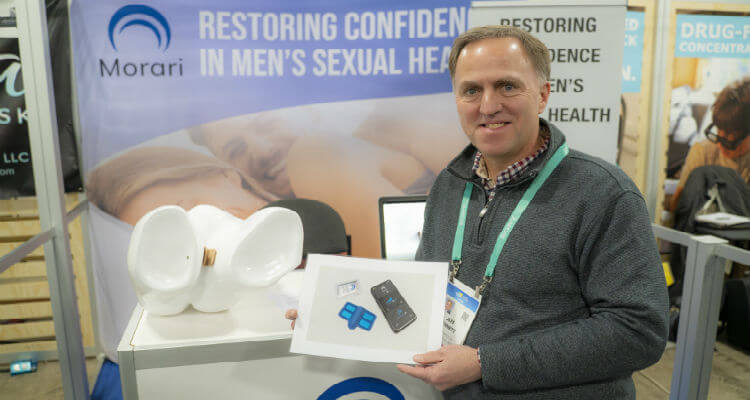 Female sex tech's boom is still gaining popularity as a topic in mainstream media circles.
However, the January CES 2020 event in Las Vegas saw Morari Medical— a male sex tech company working in the field of premature ejaculation— emerge as a media darling. 
As a result, a balance now exists in the conversation regarding devices and technology at the forefront of the sexual health industry. Now that there is equal time developing in the media for sexual health and wellness, what happens next for both Morari and sex tech as a conversation driver is essential.
Understanding all facets of that conversation with Jeff Bennett— Morari Medical's president—provides a clear view of the industry's mainstream future.
As a medical device industry veteran, Bennett is well aware of the therapeutic benefits of neurostimulation. The prototype that Morari brought to CES 2020 has an electro-conductive gel pad that sticks to the inner thighs.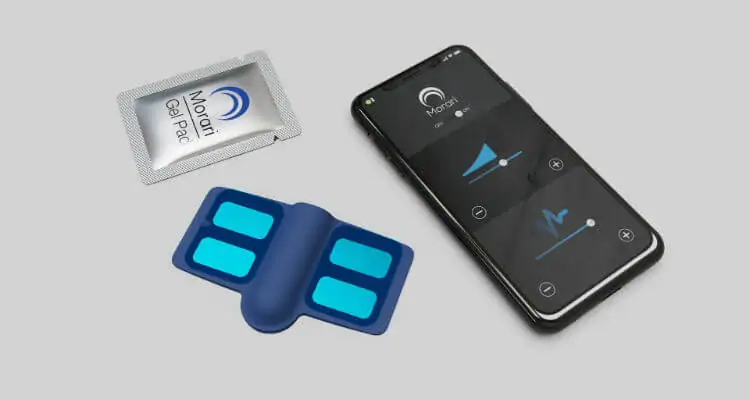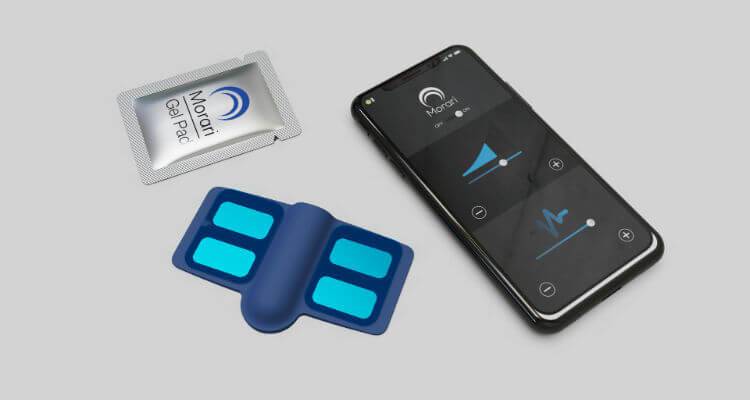 The device delivers electrical energy that is manually controlled by the user or their partner to prolong intercourse.
Along with products like MYHIXEL, a Fleshlight-style gamification device based on psychotherapy, Morari's work represents an advancement in the taboo field of male sexual health.
There were once no forums for discussion of male sexual health, but brands and products are opening them. In the past decade, erectile dysfunction drugs Viagra and Cialis were trendsetters. Now, private men's reproductive health care delivery service Roman Health is continuing the conversation.
Insofar as premature male ejaculation, there's significant ground to cover. Solving for premature ejaculation has long been handled via creams and sprays that impact the head and shaft of the penis.
However, the numbing sensation of those products is oftentimes so significant that it denies orgasmic pleasure from the user. Technology, like above, is a progressive gamechanger.
Bennett adds, "there was a large unmet need in the men's premature ejaculation marketplace. There had been no advancements in many years. Of course, It's a taboo for many people, but the time is right to have that conversation."
Morari's president continues, "60% of men overall would wish to extend their sexual contact before ejaculation, and 30% of those men suffer from diagnosed premature ejaculation. We're here to serve these needs."
Regarding CES 2020 as a sexual health-friendly marketplace after 2019's numerous issues, Bennett notes an evolution as to how CES views sex as an industry as being an essential reason as to their change of mind.
The technology industry is finally aware that the focus has shifted from a toy-first sex industry to a toy and wellness-driven sex industry. Sex can equal pleasure. Pleasure equals better sleep. Better sleep leads to less stress. Less stress leads to overall improved health and wellness.
As for the next steps with their prototype, Bennett notes the following. Studying working prototypes in a feasibility study with a control group of 25 men (a 400% increase from their previous sample pool) will be Dr. Irwin Goldstein from the well-respected San Diego Sexual Medicine Clinic.
Men will place the device on the perineal area, engage in physical activity, then remove it. The feedback desired surrounds how easy it was to affix, how comfortable it was, and if it hurt to remove.
If the product proves feasible, the next steps before commercial production ideally will include creating disposable single-use and reusable versions of the device. The governing logic is that a potential customer will sample the single-use model, then invest in the reusable version.
Premature ejaculation device brand MYHIXEL's use of psychological wellness as a hallmark of its brand has already received worldwide acclaim.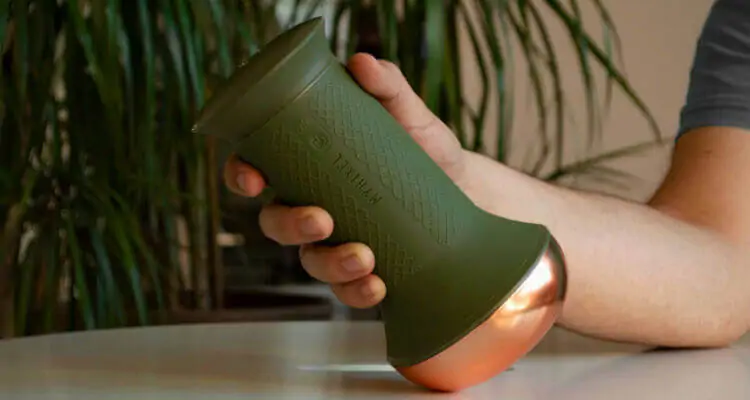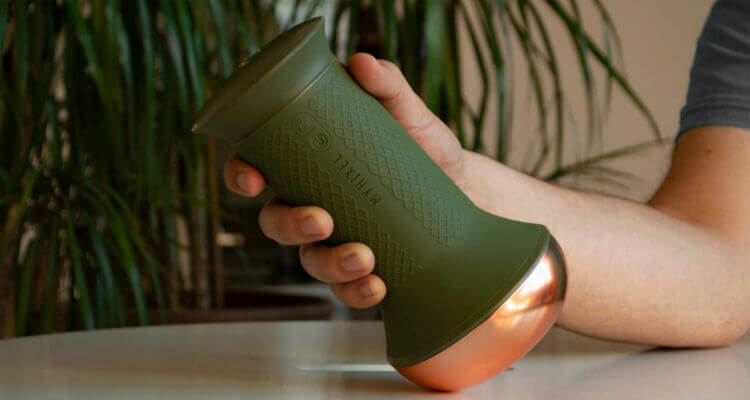 Jeff Bennett, as expected, uses science to elaborate on Morari's stance regarding moving the company's protocol in a similar direction.
"We have no active plans to pair our device with psychotherapy options," he said.
Our hypothesis in that regard is that perhaps, by physiologically impacting normal nerve activity multiple times, someone's brain could be trained to overcome premature ejaculation. We don't have the data on that. But there's absolutely a huge psychological element to all of this.
"Neurostimulation has been used in all areas of the body, but not yet for sexual health. Electricity altering the body's physiology can work to solve premature ejaculation, and that's just the beginning," Bennett added.
Within the past 12 months, sex tech has evolved from being a taboo mainstream pariah to a diversified industry that — within the same mainstream—can now be discussed with depth, scope, and nuance.
Hard science could soon replace fanciful toys at the forefront of the future of the sex industry. Ultimately space where applauding technology supersedes lusting after orgasms is important.
It's where sex tech reveals itself as the guiding force of the mainstream future of the commercial sex industry.
Image sources: Morari Medical, MYHIXEL