Myhixel Is Gamifying Sexual Health in a Bid to Combat Premature Ejaculation
Could an app and masturbation aid replace pharmaceuticals?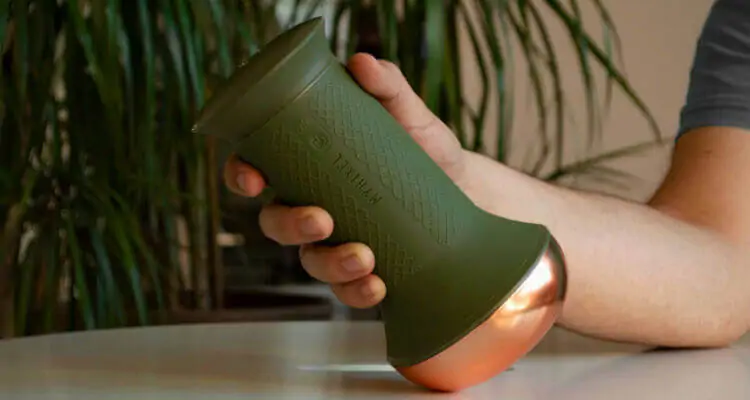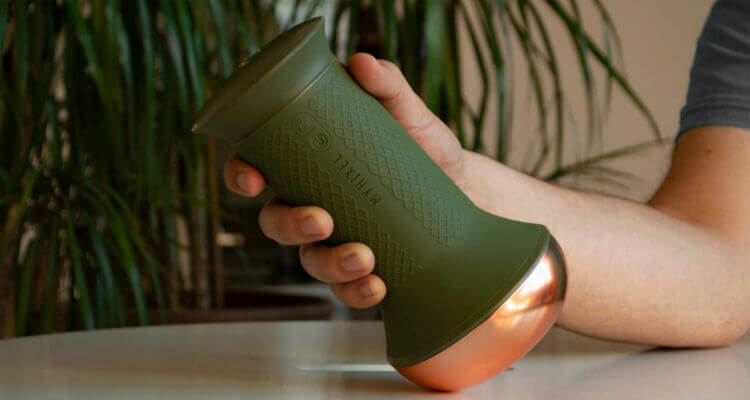 In an industry where female-led sex tech continues to be a galvanizing and progressive force, that London-based sexual wellness brand Myhixel raised $160,000 in 10 months for product development should be no surprise.
However, what makes this woman-helmed company stand out is how it aims to use digital technology to demystify premature male ejaculation—helping men to triple the duration of sexual interactions in just 10 weeks.
Combating premature ejaculation
In America, premature ejaculation is the most common sexual condition affecting men under the age of 40. It also affects one in five men between the ages of 18 to 59.
Myhixel's own research finds that 28% of men have suffered from at least one sexual issue in the last year. Yet less than 20% of men actually seek medical help for their sexual issues.
Insofar as solutions to these challenges (like premature ejaculation), the Mayo Clinic notes that aside from topical anesthetics, a combination of behavioral treatment and drug therapy is the most effective course of action.
But Myhixel has developed its own approach to treatment. This includes cognitive-behavioral treatment for premature ejaculation using the Myhixel masturbation aid device and a smartphone app.
In gamifying sexual health methods, the potential for safer and easily sustainable goals in the public health and sexual awareness marketplaces now exist.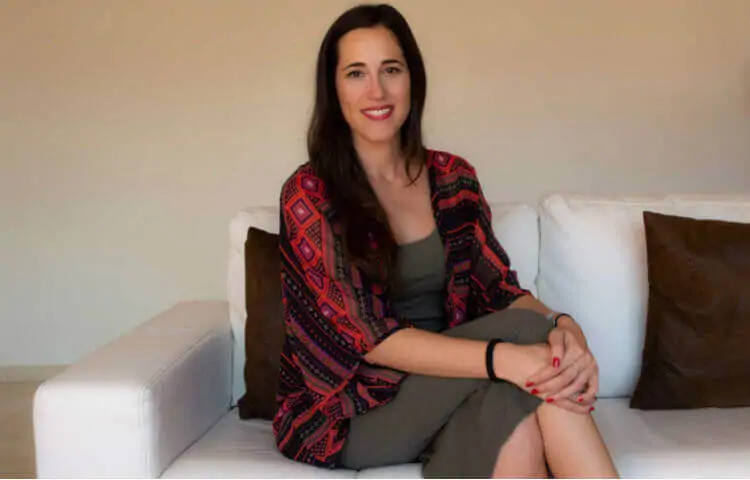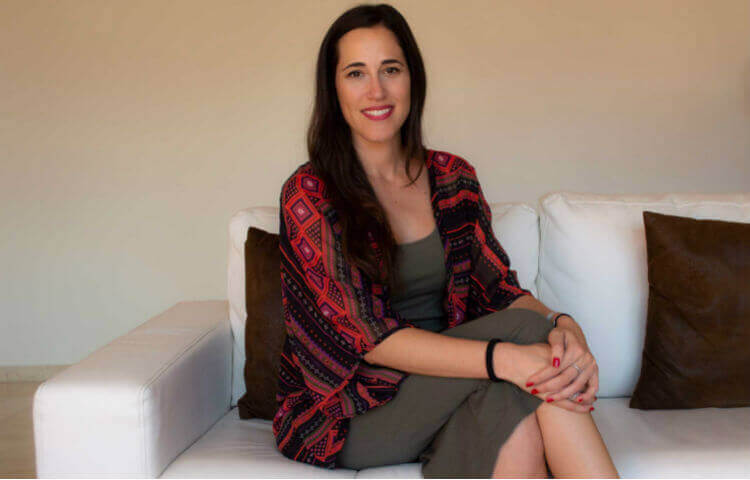 Myhixel's CEO and founder is Patricia López Trabajo, who, prior to starting the company in 2016, for four years designed and developed Fleshlight's marketing, communications, and public relations strategy for Europe and South Africa.
This may explain why the Myhixel masturbation device's structure appears similar to that of Fleshlight devices, standing at four-inches long, four-inches wide, and with a circumference of five inches.
However, the tech behind the device is unique in that it contains a therapeutic vibration system developed to enhance ejaculatory control, plus a self-heating mode that replicates body temperature.
The free Myhixel app (that accompanies purchasing the device) effectively gamifies the process of men afflicted with premature ejaculation gaining control of their sexual skills. After a consultation with Myhixel's team of doctors, regular use of the app and device, the brand claims to ensure eventual success.
Regarding the purpose of the product, Trabajo said in an email to Future of Sex:
Myhixel has made it its mission to help men and their partners to take control of their sex lives and improve their sexual experiences. [It] is a scientifically proven method that teaches men how to control ejaculation, helping them prolong the duration of their sexual performance in a natural way, without the need for pills or numbing creams.
She added:
Some sex-therapists were obtaining incredible results with natural methodologies. They were applying medical and physiological insights and proposing exercises to control muscles and sphincters to master the ejaculatory reflex. They were testing it with hundreds of men who tripled their stamina and were multiplying the duration of their sexual relationships. They were getting better results than with drugs. Men could learn to control when to ejaculate.
Two treatments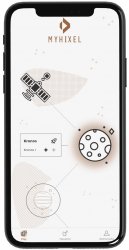 Because both psychological and biological factors impact premature ejaculation, Myhixel's nuanced aim to tread between therapeutic and mental remedies is intriguing.
To that aim, they currently have two lines of treatment available.
The first is Myhixel TR, which includes the Myhixel device, plus a private medical consultation, and a 10-week app program, priced at €189 ($245 USD). This offering allows the development of specific motor skills that improve the quality of male sexual performance. 
The second treatment option is Myhixel MED, which includes the Myhixel device, plus a private medical consultation, and a 10-week app program, priced at €203 ($263 USD). This offering is more cognitive therapy-driven and is intended for men who ejaculate within three minutes of sexual interaction with penetration.
Research prior to the product's delivery to the marketplace has occurred over the past five years. Studies including successful clinical trials on 500 male subjects have been reported in the Journal of Sexual Medicine, as well as presented, in 2018 alone, to the 21th World Meeting on Sexual Medicine, the National Congress of Sexology, and the 19th Annual Fall Scientific Meeting of Sexual Medicine Society of North America.
"Men attending medical consultation are very worried about the tests we're performing," said Eduard García Cruz, senior urologist at Hospital Clinic de Barcelona and part of Myhixel's group of health experts, via email.
Sexologist and Myhixel advisor Jesús Rodríguez added, "invisible barriers and taboos prevent men from seeking solutions." CEO Trabajo continues, "[we also now have a platform], www.malesexualwellbeing.com, and our first goal is conversation itself, to talk about men's most common health and wellness issues, and offer help." 
Finally, Trabajo said, "From the intimacy of our homes, anyone can learn to control ejaculation while having fun, and reach new sex and satisfaction level in sexual relationships."
No pills, please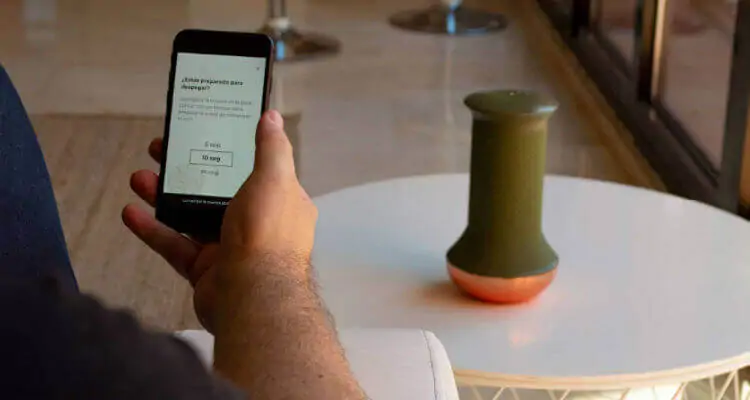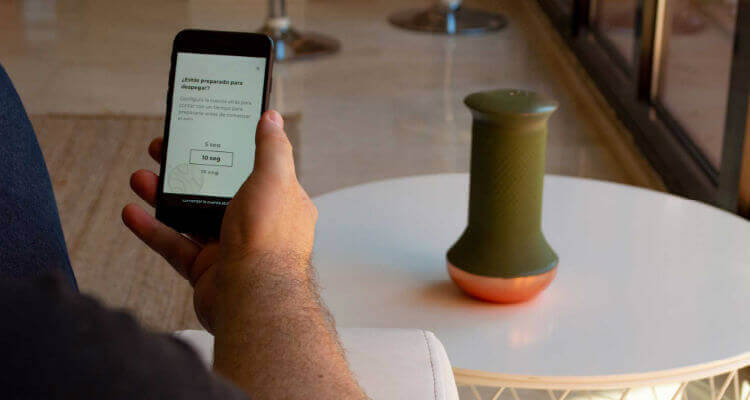 As a company, Myhixel's entrepreneurial aim to research sustainable methods that remove pharmaceuticals from the equation when trying to solve premature ejaculation issues is impressive. 
"Professionally-led sexual therapy is the key to achieve long-term improvements." CEO Trabajo said.
We can replicate medical consultations in the intimacy and privacy of our homes. Men learn to control their climax, and they do it in privacy and comfort, through a very pleasant gamified experience where they set the pace. They learn, practise and enjoy sex through self-exploration and play.
Myhixel's Male Sexual Wellbeing website offers a notion that serves well to bottom-line this entire conversation: "Knowledge is power. Know your body, your sensations, what you like, and what you need."

Image sources: Myhixel