Growth of Sexual Wellness Market Speeding Up and Will Surpass $123B By 2026, Says Lovense CEO
The industry's CAGR of 13.4% is accelerating due to coronavirus lockdowns.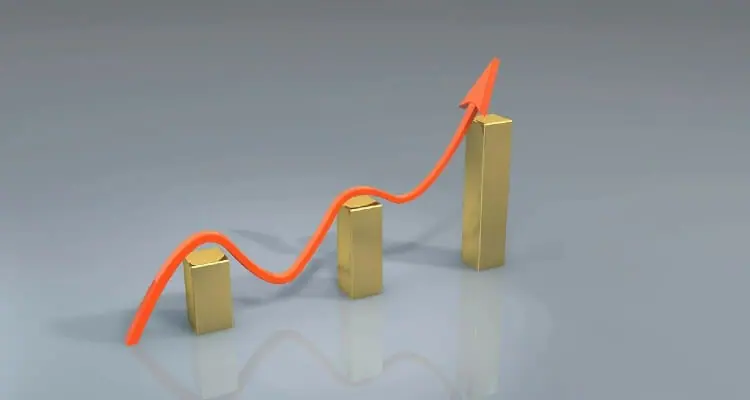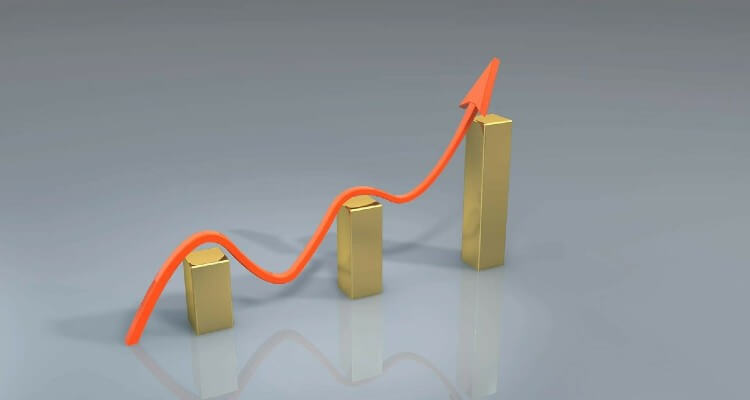 The coronavirus pandemic is surging into a half-year grip on the world's socio-economic progression.
Intriguingly, the sex industry is commercially thriving in the COVID era's age of unprecedented business uncertainty.
Thus, it's probably time to take a more in-depth look at significantly immersive methods for merging digital technology with our intrinsic need for human interaction.
According to Lovense's Dan Liu, the coronavirus' lockdown has caused the sexual wellness market's compound annual growth rate of 13.4% to accelerate.
"Stratistics MRC estimated that the sexual wellness industry would be worth $122.96 billion by 2026," Liu says.
But he perceives $123 billion to be the tip of the iceberg likely.
More and more people are purchasing sex toys. They also consider using sex toys normal and even useful for their sexual expression and relationships. The number of media outlets publishing ratings and reviews of new sex toys is constantly growing. Sex tech is getting deeper into people's daily lives.
Sex tech sales soar, while VR progress lags
Many would imagine that this era would signify the full-scale engagement of sex tech and virtual reality technology.
However, as noted in a recent New York Times report, COVID-19's onset caught VR in a not-yet-ready spotlight position. Writer Kevin Roose says,
VR is still not what sci-fi movies taught us to hope for—a fully immersive experience that transports us to another dimension and gives us all kinds of virtual superpowers. [It] isn't much you can do on a VR headset that you can't do more easily on another device.
However, the blend of 2D, VR, and ASMR experiences to create hypersensual, yet auto-sexual interaction have—via Lovense's just-released Media Player—emerged to deliver new levels of uniquely immersive sexual pleasure.
Lovense is a sex tech company known for its Bluetooth devices and that owns more than 50 global tech patents, according to CEO Dan Liu.
Facing a scenario wherein limited inter-personal access is potentially a two-year-long reality, Lovense has integrated a Windows-based media platform equipped for 2D, VR, and ASMR adaptability when paired with a teledildonic, Bluetooth remote-controllable device.
Media player for immersive sex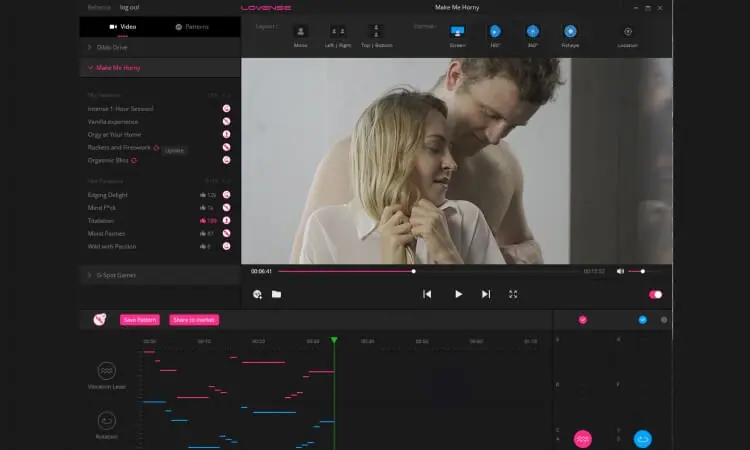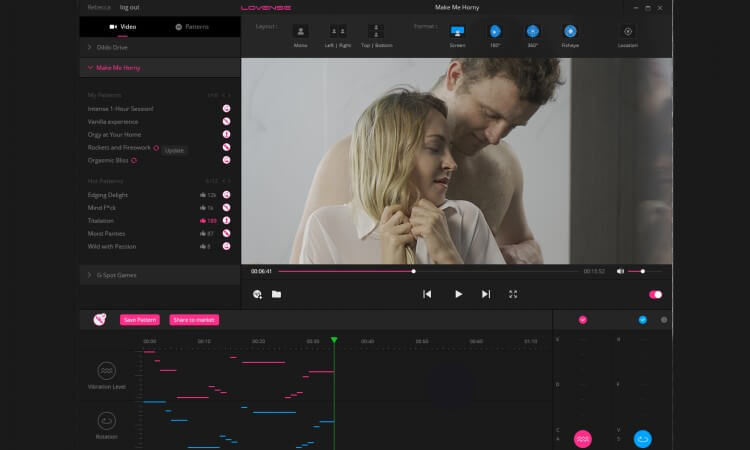 When asked about the use of the media player as a device for use with literally any media file available on your computer, Liu states:
People can do this with their home videos, with their favorite TV shows, and movies. They can even create patterns and sync a toy with their favorite music tracks. It is possible to create patterns for any media file and share them with friends and partners.
Most impressively, it's significant to consider the Media Player's ability to engage past virtual reality with the emergence of ASMR as a viable, hyper-enhanced erotic space. "ASMR sex doesn't involve any specific positions or new moves," says the Times of India. That's true.
However, when blending autoerotic sounds with multi-dimensional sex play, a profound interaction occurs.
The key to ASMR is that ambient binaural triggers sensual meditation.
For Lovense's purposes, blending sensual meditation with a massaging device that has the intended purpose of causing muscles to contract ultimately creates the full range of sexual experience without the need for a human partner.
Overwhelming the senses of touch, sight, and hearing via 2D and ASMR—in lieu of the previously mentioned slow-to-develop VR technology —more than suffices.
The ability for devices like Lovense's Media Player to grow in importance alongside what is likely to become a greater market for already platformed and future content to be paired with these programs is immense.
Youtube already overflows with ASMR content. Moreover, content hubs like Adult Time have already invested in developing content that blends VR-style POV sex scenes with binaural ASMR audio.
Adding intense, tech-enhanced physicality to the mix unquestionably creates immersive sexual experiences that may allow for 2D and ASMR-enhanced quarantine to unexpectedly guide sex tech's next-level evolutionary era.
"Lovense's goal is to create a complete ecosystem centered around sex toys that can interact with other high-tech devices," says Dan Liu.
This ecosystem is as immersive as possible and will raise our customers' sexual pleasure to a completely new level.
Image source: PublicDomainPictures