Sex Tech News: The VDOM places second at Black Ambition Prize, MYHIXEL surpasses crowdfunding target, and Lora DiCarlo shuts down
Plus, Future of Sex has a new editor!
Atlanta-based startup announced as the first sex tech company to win Pharrell Williams' Black Ambition Prize
"Glenise Kinard-Moore, founder of SkiiMoo Tech and creator of The VDOM, has been awarded second place at this year's Black Ambition Prize. As the only sex tech company in the [final] competition and one of 3000 entrants [total], SkiiMoo Tech is proud and excited to be awarded second place and receive the $250,000 financial award…
"Black Ambition founder Pharrell Williams and CEO Felecia Hatcher announced the winners… during the initiative's Dinner with a Purpose event at Pharrell's Mighty Dream Forum [on November 3]. In addition to announcing the top three prize finalists, Black Ambition awarded $2.5 million [USD] to 31 founders over the course of the 3-day forum.
"SkiiMoo Tech Founder Glenise Kinard-Moore said: 'To have Black Ambition see me, and what we're creating and understand it, has been a huge blessing. What Black Ambition is doing for black entrepreneurs is making such a massive impact. The resources we've had access to in the last 3 to 4 months have been incredible and now we have won this financial award we can continue our journey to making a difference with the launch and growth of The VDOM.'" (via a press release from The VDOM)
The VDOM is a medical-grade silicone "cyber penis" that can be worn by all genders, offering remote, hands-free control through its associated Bluetooth-connected app. Earlier this year, The VDOM opened its seed funding round, intending to raise $1.5 million USD.
MYHIXEL raises over €230,000 on Kickstarter campaign, surpassing their original fundraising goal by 20x
After the success of its first crowdfunding campaign, sexual wellness brand MYHIXEL launched its latest Kickstarter campaign for MYHIXEL CONTROL in November.
MYHIXEL CONTROL is a solution that will combine the new MYHIXEL 2 stimulation device and an anonymized, gamified mobile app to teach people how to control ejaculation.
Less than one week after launching, the campaign quadrupled its original fundraising goal of €20,000. At the time of publishing, the campaign had raised over €415,000.
In a press release, founder Patricia López says: "This solution will be available for purchase on the crowdfunding platform Kickstarter. It's an updated version of its original MYHIXEL MED and MYHIXEL TR solutions, and is the most advanced system on the market to help achieve ejaculatory control. It adapts to the user's needs, incorporating new technological functions to improve male intimate well-being, offering a unique experience at the same time."
"Lora DiCarlo, a sex tech startup that made headlines in 2019 after being blacklisted from the Consumer Electronics Show, seems to have shut down. The company's website is offline and reportedly orders have gone unfulfilled for months."
"As chronicled by Women's Health, the last few months seem to have been Lora DiCarlo's last, as various aspects of a functioning commercial enterprise began to fail: orders weren't going out, stock was gone at retail partners and personnel have left. The site went down earlier this month and is down still. Although there has not been any official announcement, it certainly does seem that the company is kaput." (via Devin Coldewey / TechCrunch)
"The sexual wellness brand's updated website allows consumers with a health savings account (HSA) or a flexible savings account (FSA) to purchase the Crescendo 2 and Tenuto 2 vibrators. FSAs and HSAs are pre-tax accounts people can use to pay for expenses related to healthcare.
"This is unique within the pleasure category, and a result of 9 years of deep research with leading doctors in US and Europe to create highly effective vibrating devices that address big topics in sexual health like pelvic pain and ED [erectile dysfunction]," said MysteryVibe CEO Soumyadip Rakshit, who holds a Ph.D. in Biometrics.
"The bendable vibrator MysteryVibe Poco will also be available to purchase with FSA/HSA debit cards next week." (via Jenna Owsianik / Sex For Every Body)
"Tumblr has allowed nudity and content with 'sexual themes' to return to the microblogging and social media site, partially reversing a ban on sexually explicit content it introduced in 2018.
"The site confirmed the changes on November 1, following an announcement in September 2021 that the platform would introduce a function for users to filter out content with sexual themes."Tumblr now allows nudity, sexual themes and 'mature subject matter,' but not 'visual depictions of sexually explicit acts' (i.e. porn)." (via Jamie F / SEXTECHGUIDE)
Future of Sex has a new editor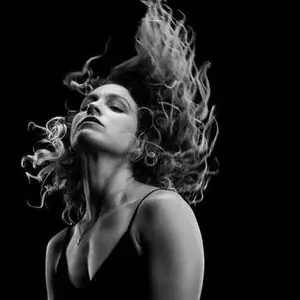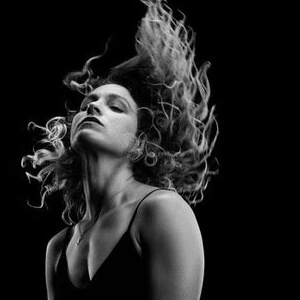 After eight years at Future of Sex, former editor-in-chief Jenna Owsianik left the publication in April. Between April and November, I filled in as Acting Editor. Now, we're proud to introduce our new editor: Natasha Marie Narkiewicz.
Beyond her work at Future of Sex, Narkiewicz is Head of Communications at MysteryVibe and formerly ran media and public relations for the SxTech EU conference. To avoid biases, I will remain on the editorial team and handle any articles with potential conflicts of interest.
Have a sexy, futuristic pitch you think would fit our site? Get in touch: editor [at] futureofsex [dot] net