Coming to a Crescendo: MysteryVibe's Crescendo 2 Vibrator Review
The bendable vibrator was designed to help relieve painful sex and even cited in a recent medical study. That said, how good is it?
Toy: Crescendo 2
Brand: MysteryVibe
Price: £169.00
The toy
The Crescendo 2 is no ordinary vibrator (which isn't a sentence I say lightly). MysteryVibe's design team has literally thought of everything anyone could want from a sex toy.
That said, how good is it?
The sex toy comes with many health claims, and it was included in a recent medical study on genito-pelvic pain penetration disorder (GPPPD). Some of the conditions listed that Crescendo 2 can potentially help are vulvodynia, dyspareunia, or urinary incontinence. It also listed erectile dysfunction and premature ejaculation.
It is thought to be potentially helpful for improving pelvic health problems through the regular use of a vibrator to strengthen the area. This can help with improving pelvic floor function and making sex easier, especially if the user is postpartum or has a weakened pelvic floor.
RELATED READ: Vulvodynia: My 3-Year Journey to Diagnosis and Relief
The technology
The first thing you notice about Crescendo 2 is that it bends. It's lined with a series of joints in the internal frame, which feel incredibly satisfying to bend back and forth like a stress toy. It can easily create O or C shapes and is designed to fit anybody. The more curved shapes can mimic a human finger too.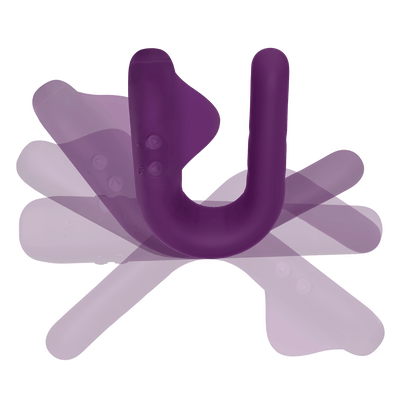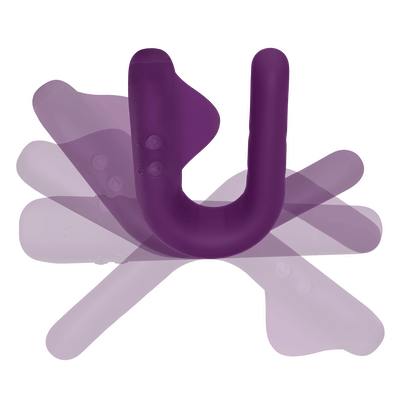 The body-safe, matte silicone feels soft to the touch, and the sex toy is fitted with six powerful motors. The most motors I've heard of in a sex toy have been two, so six is impressive. The motors allow you to customize your experience to fit your needs. However, don't worry if the pre-set vibrations don't work for you, as you can download more from the app or create your own.
A partner can also control your Crescendo 2 via the app if you fancy a little hands-free fun. If you need more convincing, then the sex toy is also water-resistant and will remember your favorite settings.
Accessibility-wise, the bendable sex toy is pretty good for anyone who might want something flexible. If you struggle with a more rigid toy when placing it where it needs to be, this could be a great option. The packaging is also super easy to open, too.
When it comes to noise levels, this isn't one of the louder ones on the markets but the more intense the setting, the louder it is. A closed door or a small bit of music should help with that.
The test drive
Before we start, I'm a queer neurodivergent tester with a vagina. This actually makes a difference in reviews as it can affect how I experience a sex toy.
As someone with ADHD, I struggle with overwhelming amounts of choices when it comes to sex toys or complicated instructions. For this reason, I tend to move away from partnering sex toys with apps. I decided to try the Crescendo 2 without connecting the app for this review.
If you prefer a strong clitorially-focused vibrator, the Crescendo 2's bending can be a slight issue here. I found that you need to put a hand behind it to stop it from moving away from the body. That said, if you prefer to move from clit-stimulation to penetration, it's very easy to do that with this vibrator, thanks to the bending function.
Same with moving it between yourself and your partner. It can be easily changed from one body part to another by clicking it into a new shape. Although, it's a bit chunky to fit between two bodies if you are planning to use it with a strap-on.
When it comes to penetration, the vibrations aren't super intense, so it could be a good sex toy for anyone who prefers lighter vibrations or might be super sensitive. The app may allow you to create something stronger.
Overall: Bendable vibe with a lot to offer
All in all, the Crescendo 2 is a seriously well-designed vibrator that has something to offer everyone.
The vibrator's bendability elevates it. It can offer a world of possibilities for anyone who might want to get creative or needs to be able to switch up the shape at the click of a bendy vibe.
Image sources: MysteryVibe
Edited by Carolyn Stransky