The Best Teledildonic Sex Toys on the Market for Men
Because guys just want to have fun… too!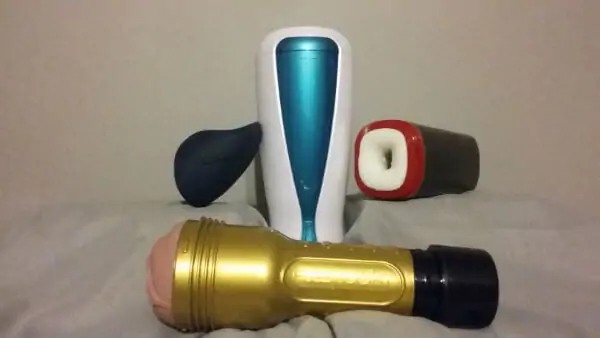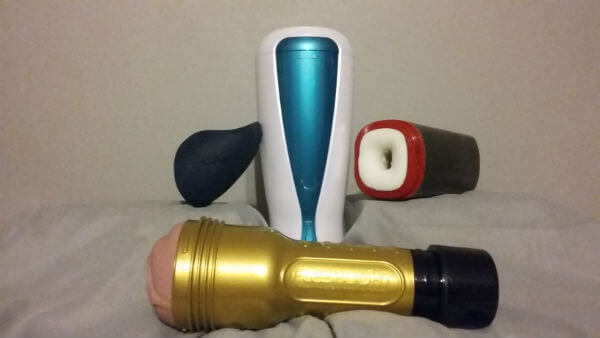 The Golden Age of penis pleasure products has arrived! This is not to say that there haven't been sex products for men over the years. They were few and far between, and often lacking in quality, but the potential was always there.
But with each new device, we're not talking about potential anymore though. Inventing, developing, and refining male sex toys has become a significant priority for established companies and many new start-ups. Emboldened by advances in materials, electronics, and technology, there is a fantastic array of sex toys to tickle the fancy of all kinds of men.
And I've been lucky enough to play with many of them.
What can I say, I get around. Not with people, but with a bevy of little bots that both feel fantastic and surprise me with their growing sophistication and capabilities. With each passing year, I've seen these devices improve at a rapid rate. We've moved from simple sex sleeves to advanced teledildonic toys that connect to other devices and adult films at home and across distances.
With each new toy comes the potential for more amazing sensations. I've tested many a sex toy with a focus on penis pleasure products and teledildonics. What were once the ideals of sexual fantasy are becoming more and more real every day. And I like it.
If you are looking to add some fantastic teledildonics and pleasure to your tickle trunk, check out these remote sex toys for men and be prepared to blast off.
The Beast: Vorze A10 Cyclone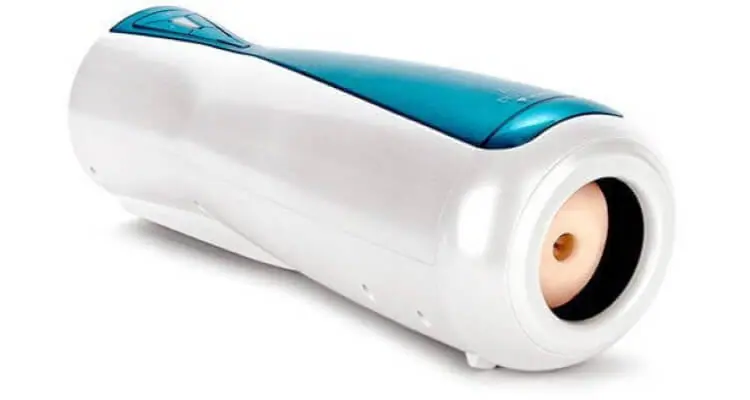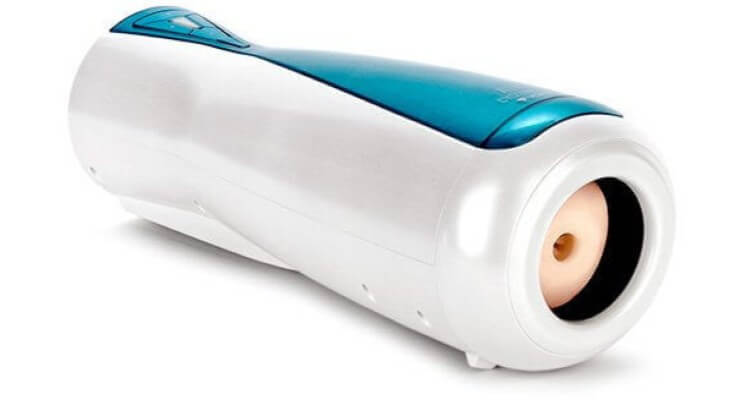 The Vorze is truly befitting of its name—it is a magnificent force of nature. A stout and powerful device, it is a bit intimidating when first holding it. The Vorze is definitely not a discrete sex toy; however, if you left it on your bedside table, someone might just think it is some kind of air purifier. It may not look like a sex product…until you turn it on.
The Vorze is at the head of the class of interactive male strokers. The device itself featuring a soft, supple sleeve (of which there are different styles) and an extremely powerful motor with seven different sensation settings. I adore the spin motion—it is absolutely incredible!
Added to the physical sensations are technological options you can take advantage of to amplify your experience. The Vorze lets you program your own sensation pattern, and if you think it is a real winner, share it with friends. You can also connect the toy to specific adult films to fulfill that secret desire to be an adult performer—or at least have sex with them!
Just remember one thing about Vorze: a cyclone is a powerful storm that gets people wet. You will need lots and lots of lube to weather this storm.
Read my full review on the Vorze A10 Cyclone here.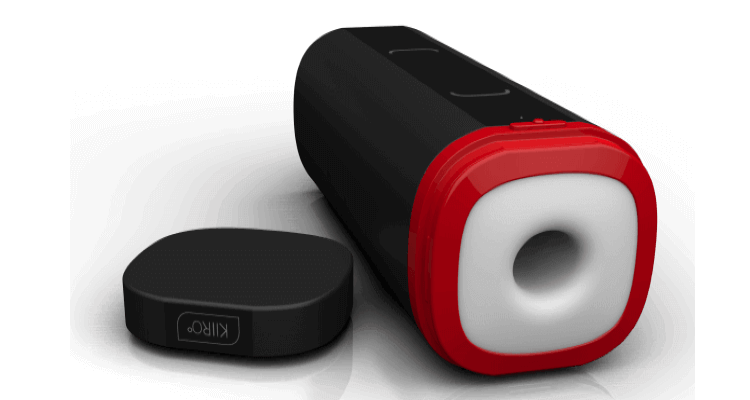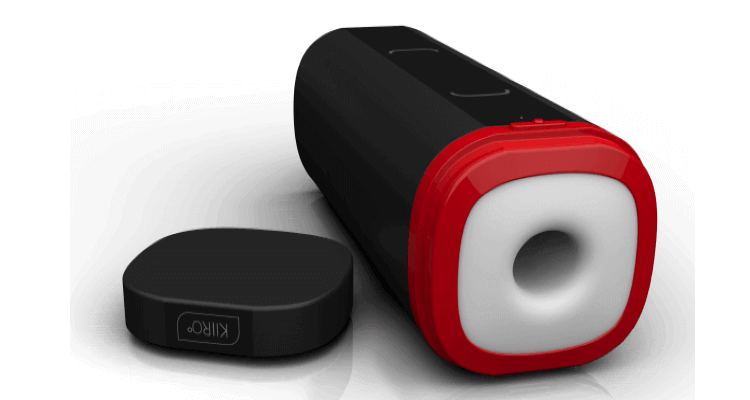 There is one, true Holy Grail of men's teledildonic sex toys: the ability to go fully hands-free while something or someone else controls all of the action. The highly advanced Kiiroo Onyx is so close to fulfilling that experience.
A sleek and strong machine, the Onyx combines sophisticated teledildonic technology with great sensations. While not as powerful as the Vorze, the Onyx offers a more sensual experience. If you are using this teledildonic sex sleeve on its own, you can control the stroking motion by just sliding your finger up and down a sensor pad. The Onyx does the rest and I love this ease of use. And because it is not as hefty as the Vorze, the Onyx could be used by some folks with dexterity concerns.
While the Onyx is a good device, it is the connective technology that helps to set Kiiroo apart. Whether you are together or separated by distance, your Onyx can be paired with in different configurations. You can connect to Kiiroo's Pearl vibrator, another Onyx or perhaps even a combination of Pearls and Onyx for a group setting. Your Onyx can also interact with some select adult titles for a real-feel sensation.
Read my full review of the Kiiroo Onyx here.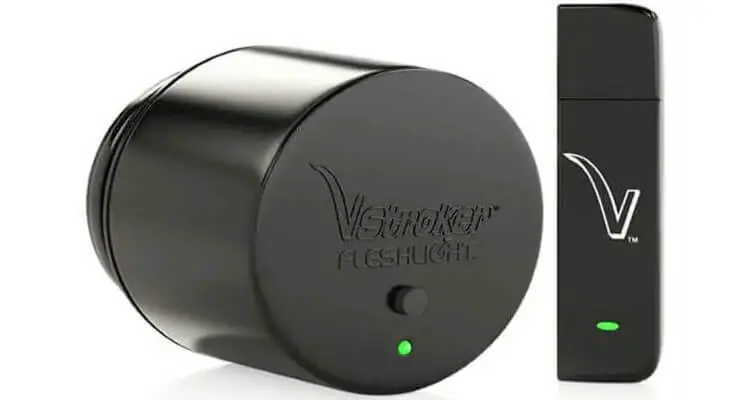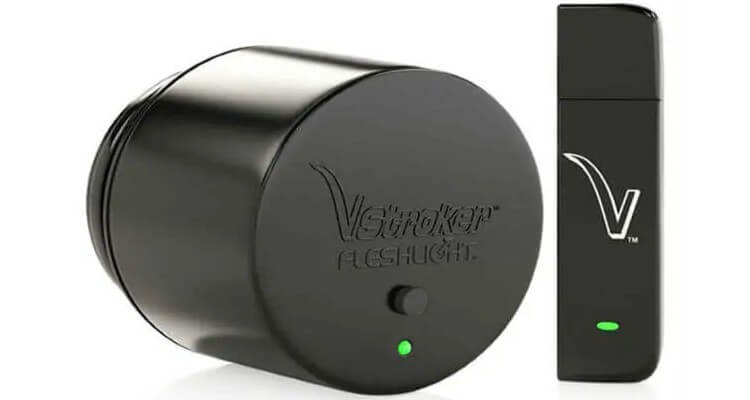 For some folks, visual excitement is just as important as genital stimulation. Now, when the physical and visual come together, the party really gets started. Especially if porn is involved! And the VStroker [NSFW] is just the device to make that happen.
A small add-on to the world-famous Fleshlight [NSFW], the VStroker allows users to guide the action on screen with their own motions. You stroke fast, your favorite stars act fast—in whatever they happen to be doing. If the performer is giving fellatio, you can control how quickly or slowly that action happens. It is pretty remarkable, being able to dictate the action and match it to your own pleasure. Ultimately, I find it more of a novelty, but still lots of fun.
Read my full review of the VStroker here.
Honorable Mention: Pulse III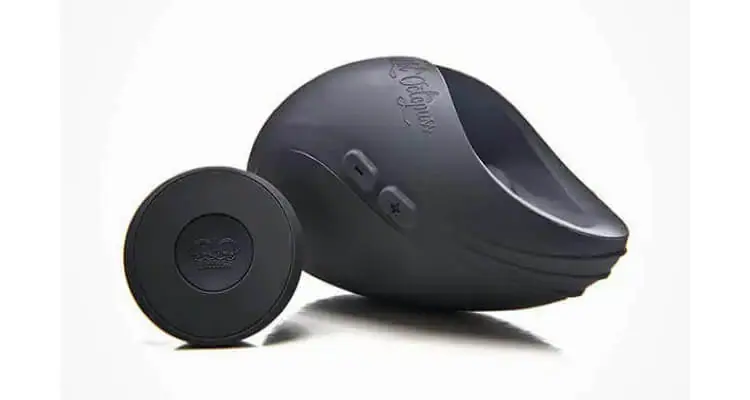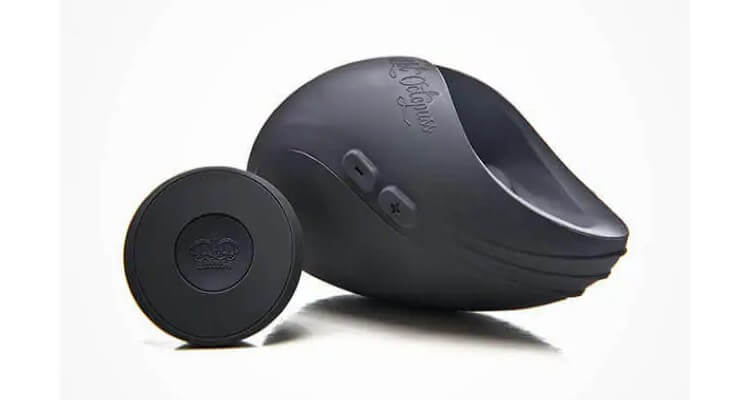 Now, this one doesn't really belong here. The Pulse III is a fantastic sex toy, but it doesn't fall into the teledildonic class. However, I did include it because I would love to see the folks at Hot Octopuss make that leap forward and give the Pulse some teledildonic properties. Because it can be attached to a flaccid penis and be used hands-free, I've love to see the Pulse receive
Because it can be attached to a flaccid penis and be used hands-free, I've love to see the Pulse receive interactive connection from adult videos. Or, perhaps it could connect with an app and be controlled by a smartphone. It is just such a great product, I'd love to see it combine these attributes.
Read my full review of the Pulse III here.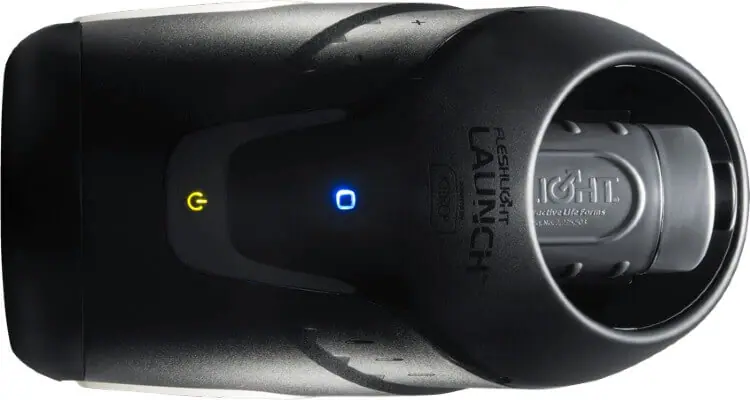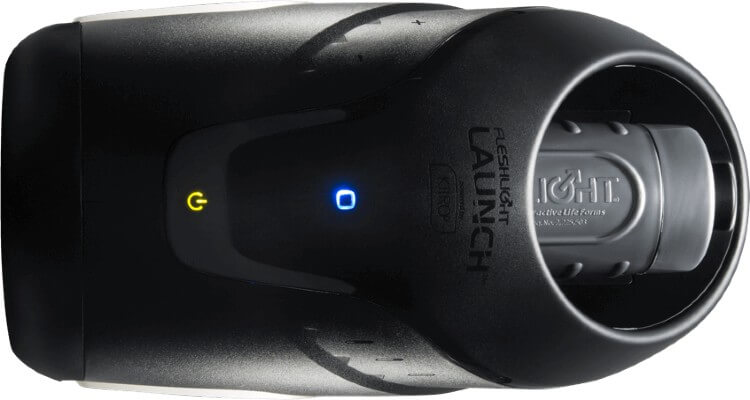 This is on my wishlist and I look forward to trying a Fleshlight Launch soon. And you should, too! Another beast of a machine, the Launch looks to offer an amazing physical sensation for guiding your Fleshlight [NSFW] with different settings, along with incredible technological connective abilities.
You'll be able to connect to VR, adult content, and other devices (they have partnered with Kiiroo). Will the Launch be the pinnacle of sex toys for men? Or just another step in an ongoing sexual journey?
Image sources: Vorze, Kiiroo, VStroker [NSFW], Hot Octopuss, Fleshlight, Jon Pressick