VR Porn Booms in Popularity with 500K Views a Day at PornHub [Infographics]
The highly trafficked adult website reveals stats on its virtual reality users.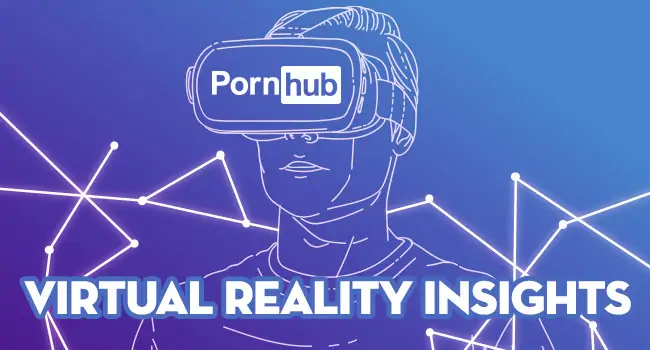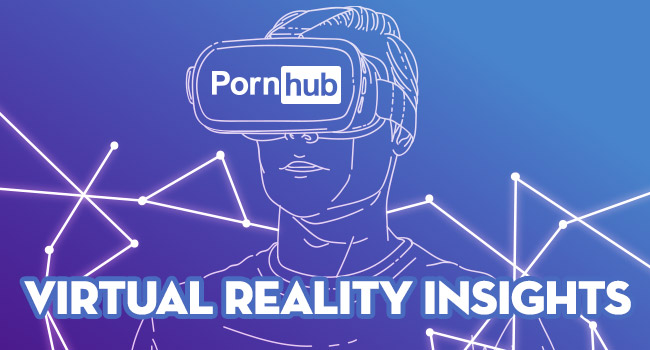 It's always fascinating when an adult entertainment company releases its findings on who is watching what, especially when it's about new sex tech like virtual reality.
In this case Pornhub, a prolific adult website and supporter of VR porn, offered up some of its sizzling stats.
A revealing look at VR porn habits
As part of its PornHub Insights reporting, where the company presents data and viewing trends of its users, a series of infographics reveal that VR porn isn't just gaining popularity. PornHub also shows when and what type of content people are seeking out in their hunt for virtual reality sex flicks.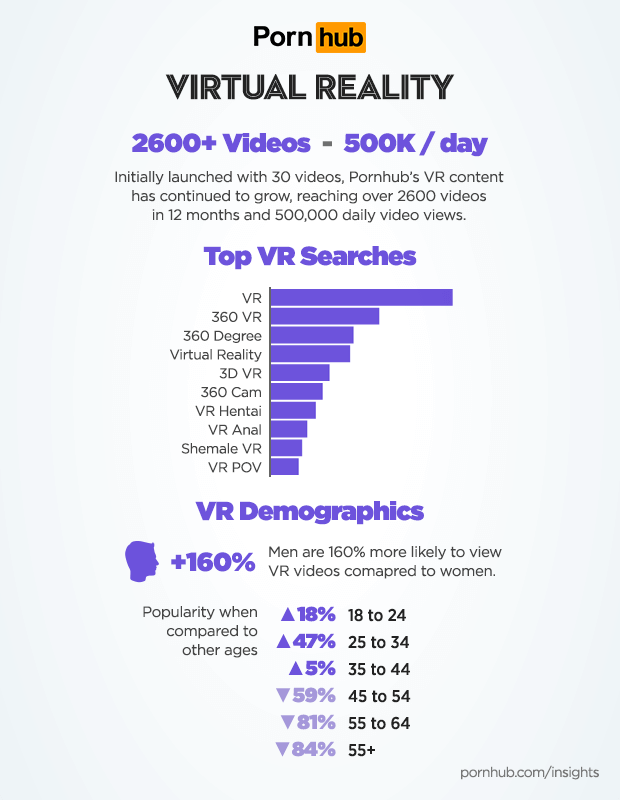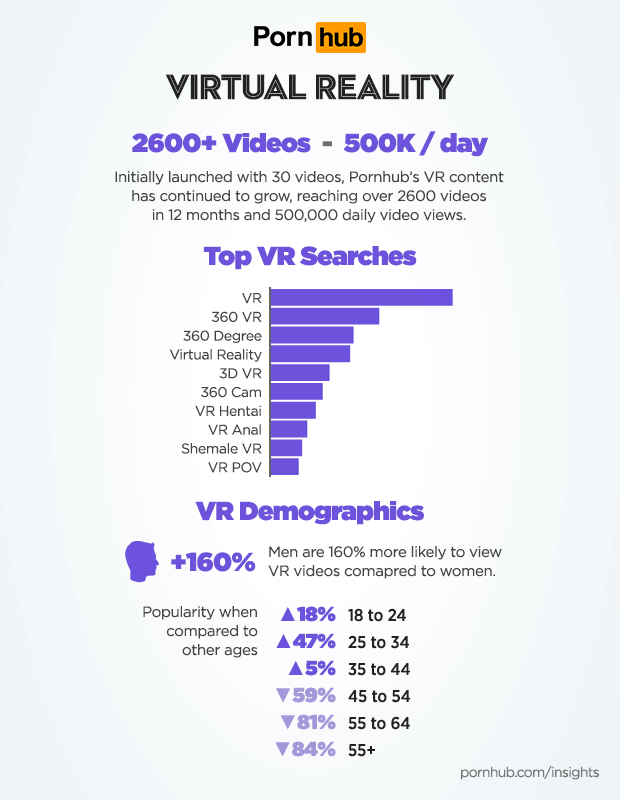 The infographic notes that when the site first began offering immersive adult content, Pornhub's humble library only offered 30 VR videos. Since its catalog has exploded to 2,600 films—all in the space of only 12 months.
Data shows that the site's VR users generally view two or more videos per visit than other users, staying on the site a little less than ten minutes.
Pornhub hypothesizes this is because of VR's novelty. What isn't presented is the difference between streamed VR content and videos that must be downloaded before being viewed. The site also doesn't reveal what type of virtual reality hardware viewers use to see content, contrary to the recent move of fellow VR porn site BaDoinkVR. Perhaps PornHub will release this information sometime in the future.
The majority of viewers are still men
Regarding viewers' sex, PorhnHub notes that men are 160% more likely to watch VR porn than women—and of them, the 25- to 34-year-olds are nearly 50% more eager to watch than any other age group.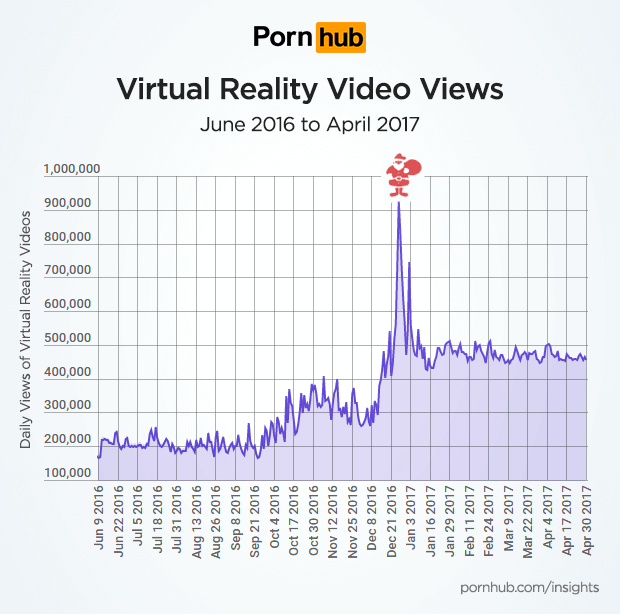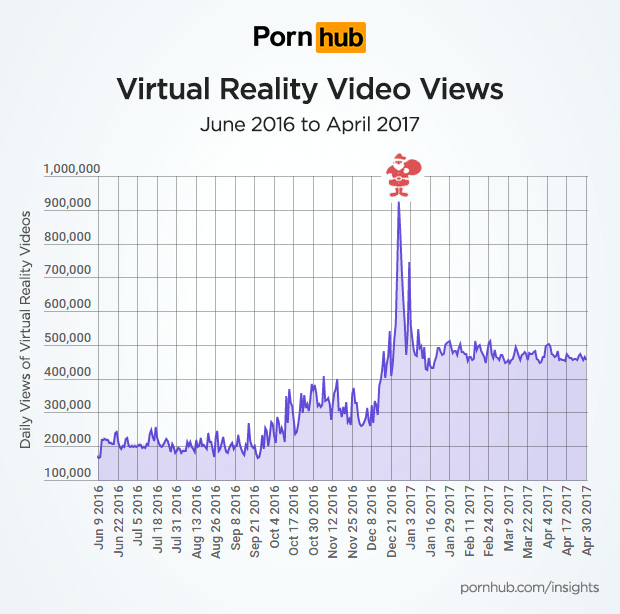 As for the time of year, PornHub points out a huge spike around the holidays, chalking it up to the fact the VR rigs became a popular gift. Recipients are likely eager to test drive their new presents by looking at VR porn.
Where in the world is VR the most popular?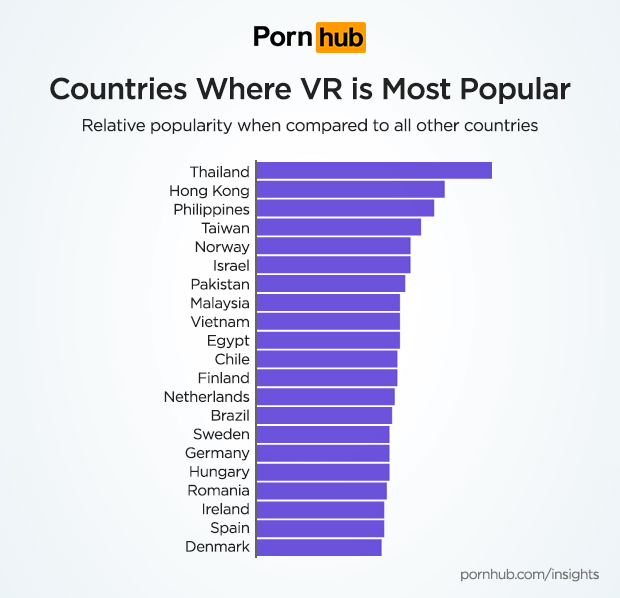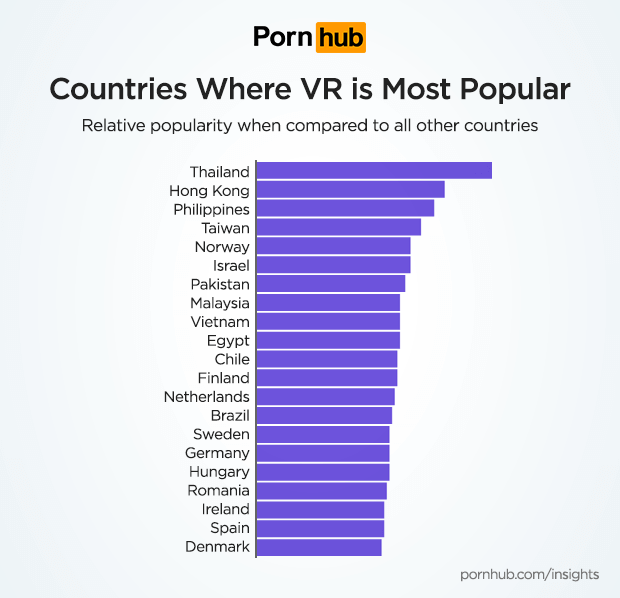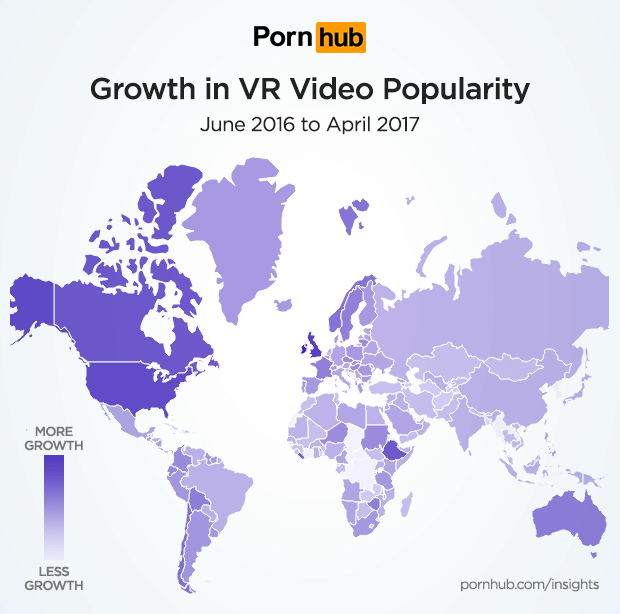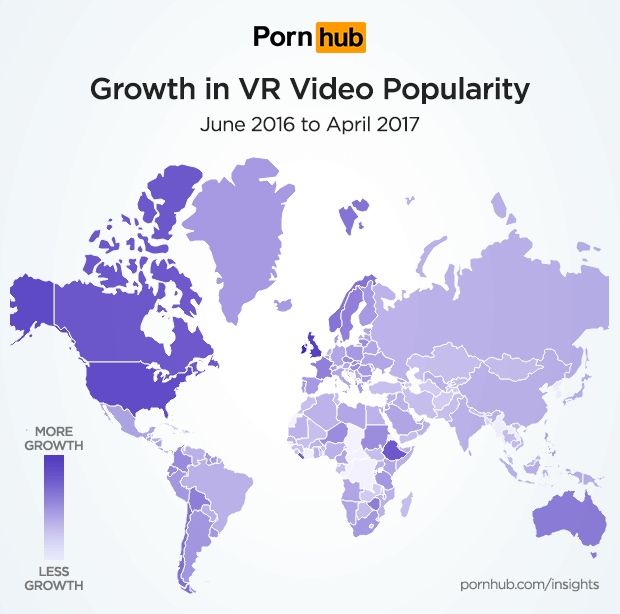 Growth has also occurred in every part of the United States, with popularly surging most in the East in areas such as Rhode Island, New Jersey, Vermont, and New Hampshire. On the other side of the country, VR porn still remains extremely popular, though the popularity growth rate is slower on the West Coast.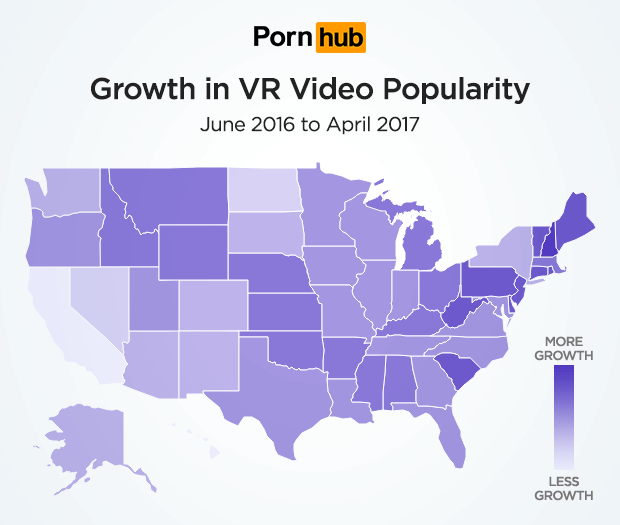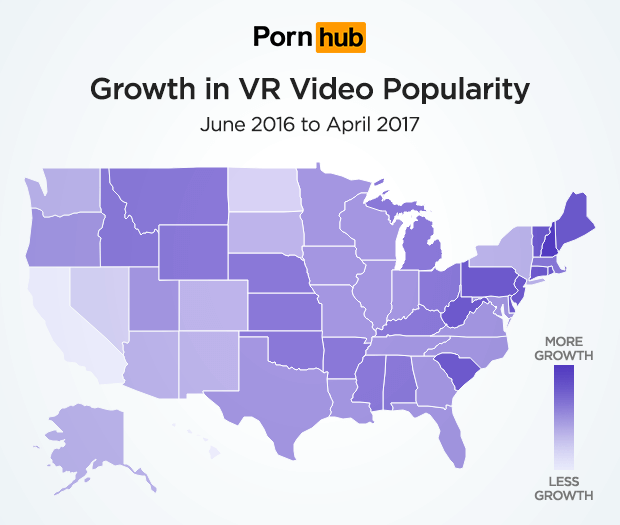 Virtual food for thought
Looking at this information, it is clear that VR porn is here to stay. And as time goes by, it will more than likely become even more widely viewed—a trend that will no doubt be fueled by the availability of lower-cost VR rigs such as Samsung's Gear VR and Google Cardboard.
Image sources: PornHub Insights