How Smart Tattoos Might Solve Sex Tech's Control Problem
Technology promises to free our hands for other, more pleasurable activities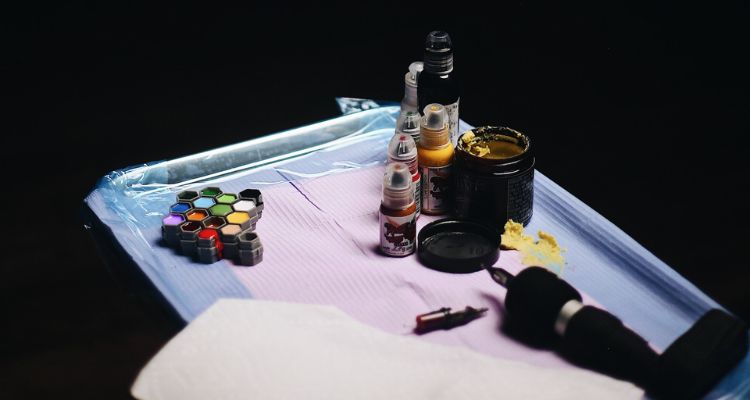 Researchers at Cornell's Hybrid Body Lab have made an important step towards making the long sought-after dream of making smart tattoos–a passive, wearable body sensor–a reality.
Dubbed SkinKit by Pin-Sung Ku, the team's leader, the new development is an ultra-thin silicone film that can be fitted with an array of different circuit elements.
Talking to Tech Xplore, Cindy (Hsin-Liu) Kao, assistant professor at Cornell's College of Human Ecology and the project's primary author, said, "We wanted to create a modular approach to smart tattoos, to make them as straightforward as building Legos."
A smart tattoo to call your very own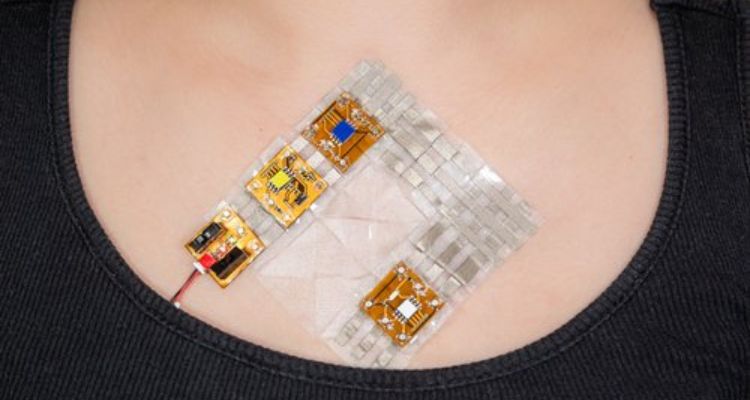 Ku further explained users can add or remove whatever circuits they need, "Let's say that today you want to use one of the sensors for certain purposes, but tomorrow you want it for something different. You can easily just detach them and reuse some of the modules to make a new device in minutes."
Which a group of twenty-five volunteers demonstrated by designing a range of unique SkinKit applications, such as a method for maintaining social distancing, monitoring the wearer's body temperature, and a proximity alert to help aid the impaired avoid obstacles.
Cindy (Hsin-Liu) Kao, added, "By combining [SkinKit] with body art and fashion, I think there's a lot of potential for it to engage the next generation and broader populations to explore the future of smart tattoos."
Sex tech, control, and smart tattoos
Despite achieving a slew of impressive technological feats, not least of which includes teledildonics and adult entertainment interactivity, sex tech still has what I like to call a control problem.
Ergonomically designed buttons are fine, though are often too small to easily operate,especially in the throes of passion, and smartphone apps have their own control issues, like trying to work them with lube-slick fingers.
However much we want to be able to tell our electronically sophisticated vibrators to speed up or slow down, right now, the best we can hope for is they might (and I mean might) respond to loud noises.
All of which will be gone with the advent of smart tattoos: slap one on your thigh, chest, chin, or anywhere else you want, and with the barest touch, gentlest caress, or a hard breath, you can make your favorite sex tech device do whatever you desire.
Know all, tell all
But you may not need to touch, caress, or even breathe on a smart tattoo to activate it. Fit it with a heart rate or blood pressure sensor, and it'll automatically know when and how to adjust your sex toy to deliver maximum pleasure with minimum effort.
People with pain issues or mobility concerns can finally sit back, relax, and have fun without struggling with buttons or smartphone screens.
Plus, by continually monitoring our vital statistics, smart tattoos could alert doctors or therapists to potentially serious problems, such as erectile dysfunction being the first signs of cardiovascular diseaseand do wonders when it comes to treating existing ones.
Pleasure isn't skin deep
Virtual and augmented reality systems also have their fair share of ongoing control problems. So why not replace bulky controllers with smart tattoos?
For instance, by detecting the movements of your flexor tendons, they'll immediately know where your hands, wrists, and fingers are positioned. Or place them at other strategic points on your body, and every part of you would be instantaneously mirrored in AR or VR.
As Cindy Kao pointed out, smart tattoos and fashion are a match made in sensory heaven. Integrated into our clothing, they'd keep tabs on our health as well as make operating everything around us as easy as tapping a sleeve or shrugging your shoulders.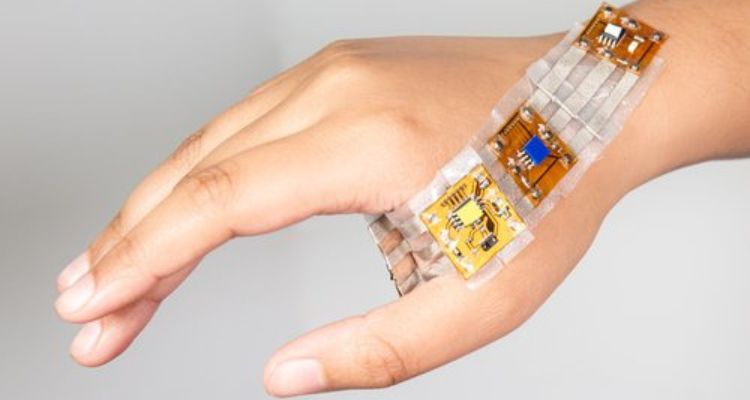 Wearing the world 
With enough time, smart tattoos might be as ubiquitous as they are nearly undetectable. Operating pleasure devices, vehicles, tools, or assistive aids by gesture would become second nature, and then something we aren't even aware we're consciously doing.
A world where thought and action are simultaneous and immediate: giving us the freedom to explore pleasure, creativity, and the universe around us by barely lifting a finger.
Image Sources: Hybrid Blody Lab, Unsplash