Blush: An AI to Practice Online Dating
Dating coaches may be next in line for AI replacement.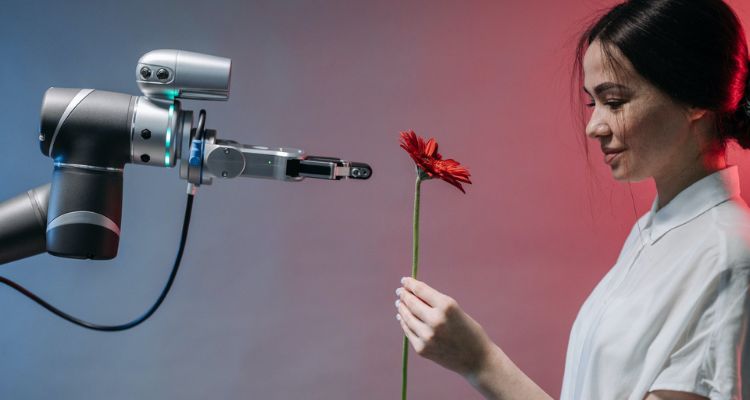 The AI sandbox for dating apps
Blush has an unmistakably Tinder-inspired UI and flow. Users sift through dating profiles and swipe to express approval or disinterest. Some profiles are walking stereotypes, whereas others are entirely different from people encountered in person. The photos are of universally high quality, which suggests that something's different here.
From the creators of Replika, Blush is a new AI conversation app aimed at simulating online dating. That means swiping, matches, small talk, and flirtation. Sexuality and full-on romance aren't out of the question, but that's not the main goal.
Blush was developed using input from therapists with the goal of guiding people through app-mediated online dating. Ideally, it would simulate the small talk and flirtation of tentative dating in a contained environment. People who stand to benefit from this include those who are socially anxious, and queer people in places where they are marginalized. 
The app is still in its early days, but is offering ten free 'crushes' to chat with, from a pool of over a thousand. Additional features like going on 'dates' with AI crushes are locked behind a paid subscription ($99 per year). In a surprising break from AI companies' aversion to NSFW content, Blush was designed with potential sexual interactions in mind. The developers are tight-lipped about how far the sexual interactions can go, but the option is there.
Notably, chat histories are not stored and the app was designed for romantic and near-romanic engagements. However, the developers have cautioned against using Blush as a sexbot. The AI crushes are expected to make conversation and set boundaries in line with their personalities. This is in line with the company's stated goal of using it as a dating simulation sandbox, rather than a free-for-all sexbot.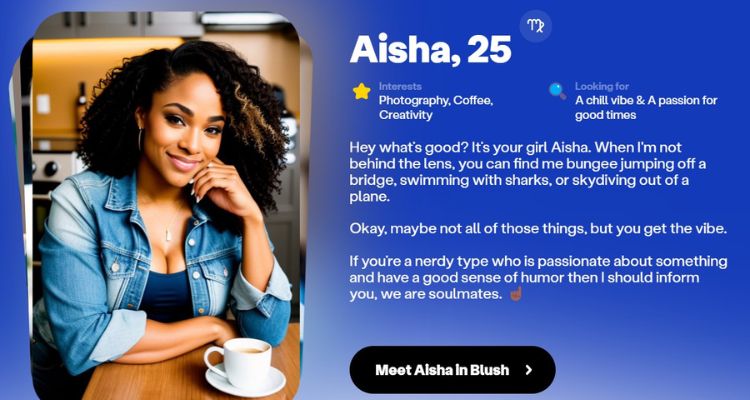 Unsurprising origins
The company's previous offering, Replika, started as a conversationalist with platonic friendship in mind. For diverse and personal reasons, users sought romantic connections with Replika and became attached to their AI companions. This continued until the company broke those relationships off by curbing Replika's NSFW features, to the chagrin of many users. 
Despite these steps, it appears that interest in a romantic AI companion app was large enough to warrant developing Blush. The decision to utilize expert input and build with educational intentions is a diversion from the treatment of NSFW AI as being 'pornographic' in nature.
Equally, this may have been a self-preserving decision to shift the image of the app away from sexing to conversation. Replika is not new to scrutiny. Earlier this year, Italy banned Replika from using Italians' personal data. That setback is probably fresh in the developers' minds as they work on Blush.
The tightrope walk of expectations
The stated design goals for Blush are undeniably good. Walking people through social interactions with AI is an idea brimming with potential. People with learning disabilities, social anxiety, or are simply lonely deserve support and resources. Above all, Blush is setting the stage for NSFW AI content beyond that which is plainly pornographic – an illustration of how diverse our sexuality can be.
However, AI development has utterly outpaced legislation and research, so almost every stunning advancement in AI is a foray into the unknown. As Italy's sanction against Replika noted, AI conversation bots may worsen the emotional conditions of children and socially vulnerable people. It can present warped perceptions of human interactions, or result in unhealthy attachments.
Nobody understands the full risks of allowing people to bond with AI characters that change and disappear on a regular basis. How precarious can a relationship be if the developer can simply end product support? This is to say nothing of the inherent unrealism of using AI as a model for human communication. AI conversations bring totally different outcomes, meaningless talk, and disappointment that don't always have a human parallel.
Since research and legislation are not up to the task of understanding and restraining AI development, we can only wait and see. The outcry from Replika users who lost their romantic companions is evidence for how strongly people care about AI companions. The question of whether these emotional attachments are a net positive, or an ineffectual band aid remains open. Either way, Blush is taking the plunge.