10 Best Places to Shop for Gender-Neutral Sex Toys and Sexual Health Products
The top places to look for sex-related products, no matter your gender.
Over the last several years, sex tech and wellness companies have begun creating products that accommodate all bodies, gender identities, and sexual orientations.
We've collected ten of the best adult products on the market that anyone can use, regardless of gender.
Best inclusive brands and shops
These brands and online marketplaces are the best places to look for gender-neutral products of all kinds, from oils to creature-esque sex toys.
Maude
Maude is a sexual health brand specializing in oils, soaps, condoms, and massagers. Founder, Éva Goicochea launched the company with a focus on "modern sex," offering products that can be used by all people, rather than marketing toward one gender.
With a variety of different products available for purchase, there is surely something here that will aid in spicing up your sex life.
Cute Little Fuckers
Cute Little Fuckers raised $40,000 on Kickstarter in 2019 to create a line of gender-neutral, creature-like sex toys. Every product is given a unique personality, pronouns, and name, like "Princette Puppypus."
Step Tranovich is a gender-fluid artist who launched the brand after being diagnosed with Lyme disease and losing hand mobility. Their line of sex toys is designed to be inclusive and accessible to people of diverse genders and abilities.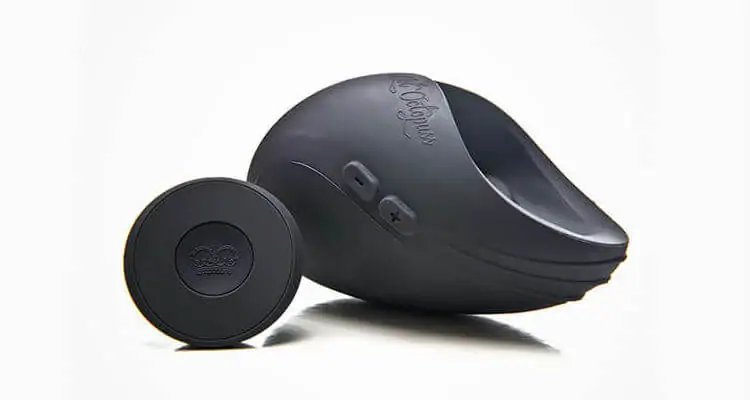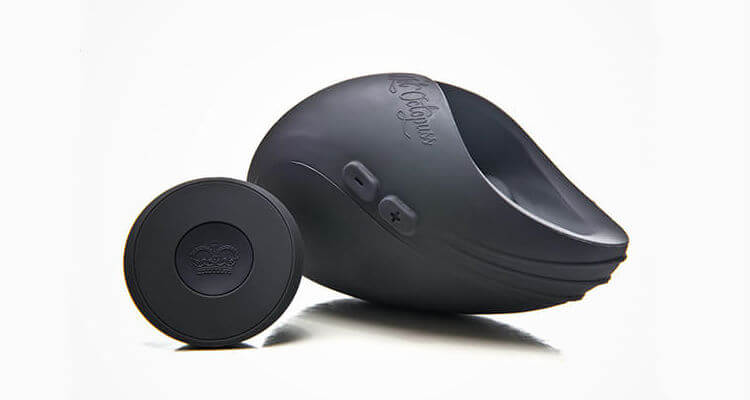 Hot Octopuss
Hot Octopuss bills itself as a shop for anyone and everyone. The website provides lots of how-tos and educational tools for trans and queer people, people with erectile dysfunction, and sex for older users.
The company even offers two versions of its site: one that uses non-binary terminology and one that uses traditional binary sex terms.
enby
enby is an online store owned by a a trio of black, non-binary people. This store easily boasts the largest selection of non-binary products, from massagers to analog toys, oils and lubes, and condoms and dilators.
Best inclusive sex toys
Endless Fun from Satisfyer
Endless Fun is a vibrator that has a rotating silicone head and a vibrating base. It can be used to stimulate the clitoris and the base of the penis, or other sensitive parts of the body.
Anal Training Kit and Education Set from b-Vibe
b-Vibe's anal training kit is made to train the body for "pleasurable anal sex." It also comes with a comprehensive educational guide so you can feel safe and secure exploring your body by yourself or with a partner (or two).
Transformer from Picobong
The Transformer, by Picobong (LELO's sister brand), is a double-sided massager that can be used anywhere in, or on, the body.
Nipple Clamps from Stript
Nipple clamps allow people to "explore without having to fit themselves into the 'traditional binary,'" said Maxine Lynn of NippleClamps.com, "They can easily be swapped among partners regardless of… gender."
Crescendo from Mystery Vibe
The Crescendo is a flexible, bendable vibrator that can be transformed to meet the needs of any user. It also has six motors and 16 power settings, giving the user full control.
Enby 2 from Wild Flower
Enby 2 is a vibrator with a unique, dome-like shape. It can be be sat on, humped, tucked between the user's legs, and used in-between two partners.
Notably, the manufacturer Wild Flower filed a lawsuit against the store enby for committing a trademark violation. Wild Flower was previously denied the right to trademark the term "enby" by the United States Patent and Trademark Office, because it is a cultural descriptor.
Image sources: Maude, Cute Little Fuckers, Hot Octopuss, enby, Satisfyer, b-Vibe, LELO, Stript, Mystery Vibe, Wild Flower