Cyber Week: Sex Toy Sales, VR Porn and Love Doll Discounts
Sex tech deals that come around once a year.
Robot companion and love doll discounts
During this Black Friday long weekend, Abyss Creations has been offering 20% off its top-of-the-line robotic companions and love dolls. Their synthetic lovers are high quality, with a price tag to match. So if you are looking for a good time to grab a deal from RealDoll, this is it.
The 20% off covers the whole site, robotic love dolls, accessories, and the standard RealDoll sex dolls, too. Just remember to use the code: GOFRIDAY
Sex toy sales during Cyber Monday week
Unbound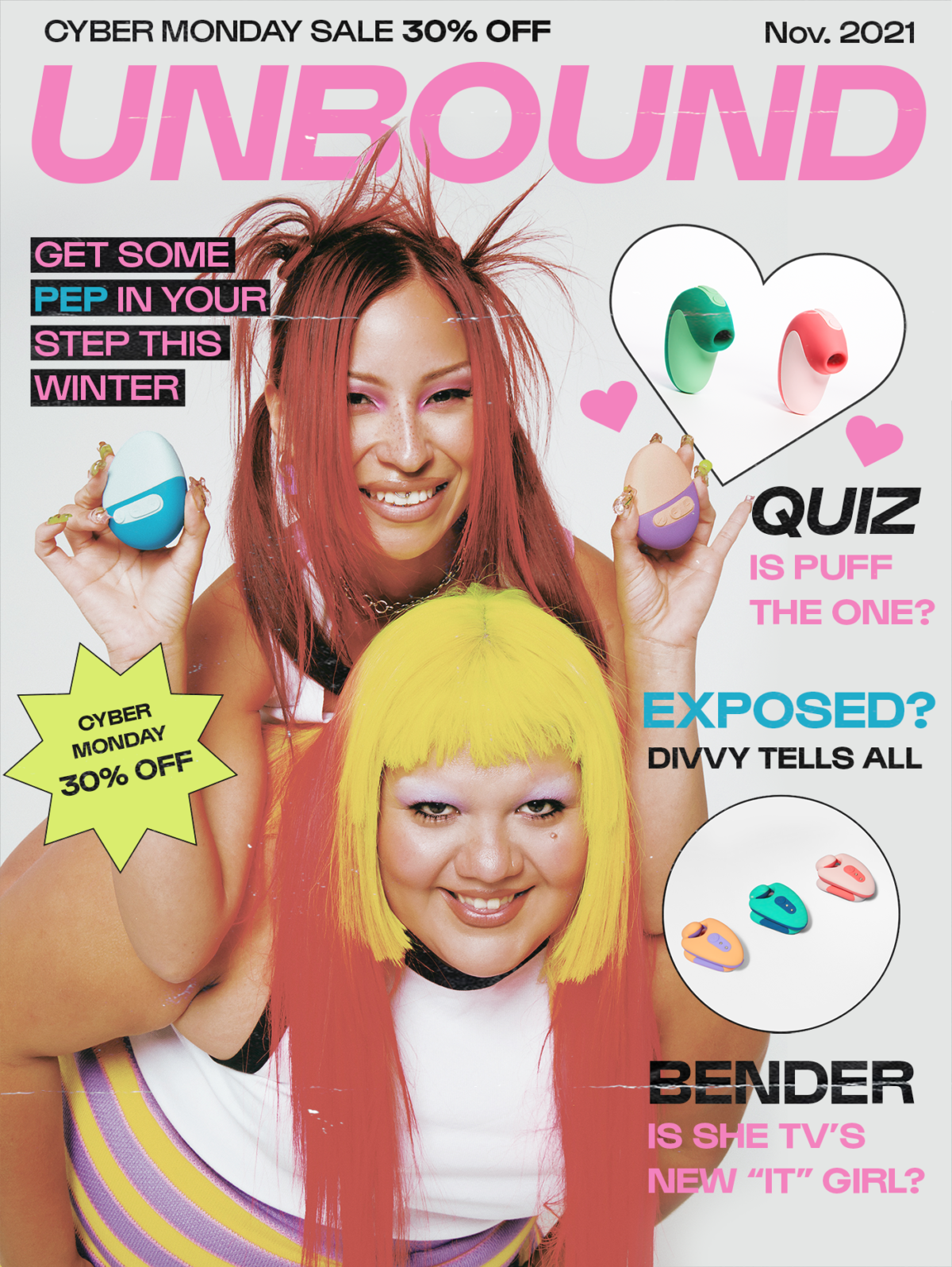 Take 30% off your purchase at Unbound during Cyber Monday.
What's not to love about Unbound? The sex-positive site sells beautiful lingerie and kinky jewelry that doubles as BDSM gear. The Unbound online store also sells an incredible selection of sex toys and accessories.
Hot Octopuss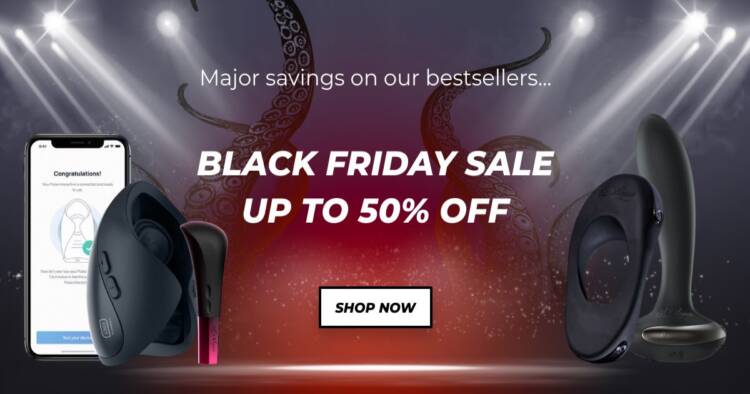 BLACK FRIDAY SALE: Up to 50% off Hot Octopuss
Valid: 15th – 30th November 2021
Kiiroo
8 days of Pleasure Discounts starting on:
23rd of November until 30th of November.
"KIIROO is preparing for this year's Thanksgiving, Black Friday, and Cyber Monday with an unbeatable discount campaign. It is the one time of the year where Kiiroo discounts a large variety of their best-selling products with a huge 'deep discount.'"
Esca2 50% off = $49
Realm 70% off = $69
Keon (without stroker) 40% off = $119
Keon + generic storker (all colours) + Hand/Neck Strap = $159
Keon + FeelStars storker + Hand/Neck Strap $199
Onyx+ 50% off = $109
Titan 30% off = $105
JimmyJane
High-tech sex toy brand JimmyJane is known for its innovative products. You can grab a chance to get one on sale with hard markdowns of up to 70% off this Cyber Monday.
Dame
20% off sitewide at Dame Products, which calls itself "your women-powered resource for game-changing products for pleasure and sexual wellness content."
Promo Timeline: Friday, November 19 at midnight EST through Monday, November 29th at 11:59 p.m. EST
VirtualRealPassion – VR Porn for Women

"November is the month to thank, get the most of big opportunities and fantasize with the best videos in Woman POV. Join the site to get the greatest experiences so you don't stop enjoying you 'me time' at a very hot price!"
Upcoming holiday sex toy sales
JimmyJane
12 Days of JJ Holiday Flash Sales: Sales from 25 to 50% of high-tech sex toys will happen between December 3 and 15)
Mysteryvibe
All products will be 25% off December 2nd-22nd and 35% off December 23rd-January 4th
Poco ($79.00), a smart bendable bullet vibrator
Crescendo ($129.00), a bendable vibrator that effortless molds to any body
Tenuto ($169.00), a wearable vibrator for people with penises
"The latest addition to MysteryVibe's award-winning lineup, Poco is a smart, bendable bullet vibrator. With two mind-blowing motors, 16 intensity levels, and 8 pre-set patterns (and more available on the MysteryVibe app), it's a small-yet-mighty vibe with features not seen before in the portable vibrator category. Poco can also be shaped as a wearable, creating a hands-free experience for both solo and partner play. Poco is also water-resistant (for easy cleaning and safe shower play); can be connected to the MysteryVibe app or the MysteryVibe Remote; and is USB-chargeable. Pair it with Poco's Playcards ($6.99), MysteryVibe's guide of intimate positions and techniques.
"MysteryVibe's traditional favorites, Crescendo and Tenuto, are also smart, flexible vibrators fit for those who crave powerful vibrating sensations. With its 6 independent motors and over 40 vibration patterns, Crescendo has a personalized setting for everyone. The Tenuto provides a similar intensity, specifically for people with penises, and conforms to all shapes and sizes to ensure maximum pleasure for every user. Both vibrators can be used for solo or partner play, making them the perfect gift for yourself or your significant other."