Sex Tech News: 2 Berlin Events, 1 Love Doll Honeymoon & Sex Tech Users Are Anxious, not Lonely
Plus sex tech savings continue into "cyber week," fellow deal-hunters.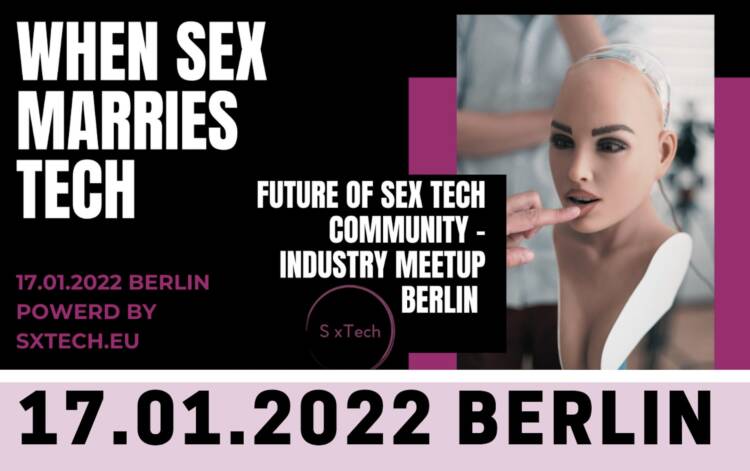 If you want to take advantage of savings during this "Black Friday" deal season, we've compiled a list of some in this sex toy sales roundup post, which includes a VR porn for women offering.
If you are based near Berlin and want to connect with the sex tech community, you'll be pleased to learn that SxTech.eu has scheduled two events for the new year.
"When Sex Marries Tech: Future of Sex Tech Community." Tickets for this industry meetup on Jan. 17, 2022, are on sale for €12 at Eventbrite.
The erotic technology event group also sent out "save the date" for its annual conference. SxTech EU 2022 will happen on August 31, 2022, in Belin. Tickets are not yet on sale. (via SxTech.eu)
HERE IS THE NEWS! We will see you next year on August 31st in our Berlin home – NÅPOLEON KOMPLEX
More info soon 😈
Save the date. Expect the very best of Sx Tech 2022 pic.twitter.com/kXCrsBVvfS

— Sx Tech (@sx_tech) November 9, 2021
"A new study by researchers at the Kinsey Institute at Indiana University found that people who reported higher rates of anxiety and depression — but not loneliness — were more likely to use emerging digital sexual technologies, or "sextech," including sending sexually explicit images or videos and visiting erotic webcam sites.
"The researchers said this suggests that individuals with impaired mental health may use sexual technologies to experience temporary relief from their psychological distress.
"Alexandra Marcotte, lead researcher on the study and a postdoctoral research fellow at the Kinsey Institute, said new technologies — including virtual reality, artificial intelligence and shared online environments — already provide opportunities to explore new forms of social interaction and sexual fulfillment." (via Indiana University)
"The 36-year-old surprised his more than 110,000 followers on Instagram with the reveal of his new partner Luna – another sex doll – in August.
"Intimate photos from their lavish trip to Bulgaria show the couple having lunch at a restaurant in the country's capital, Sofia.
"The bodybuilder also showed what the preparations for their flight entailed as he wrapped Luna's head in bubble wrap and placed it in a plastic travel box." (via Metro)
RELATED READ: Bodybuilder Postpones Wedding to Love Doll Amid COVID-19 Outbreak