Sexbot Pin-up Artist Hajime Sorayama Unveils New Gynoid Art
Famous illustrator returns to Tokyo with two tech-inspired exhibits.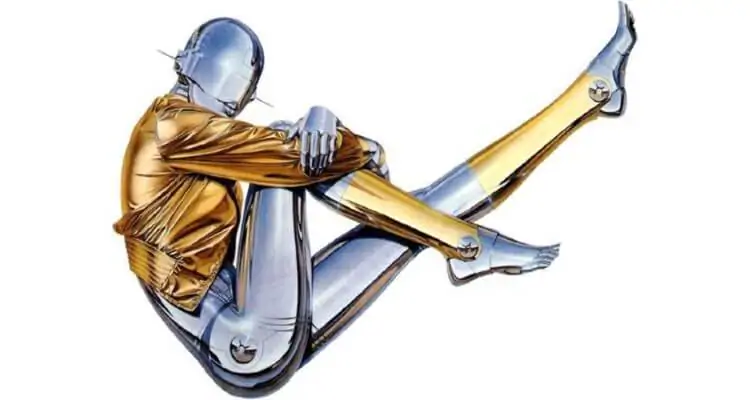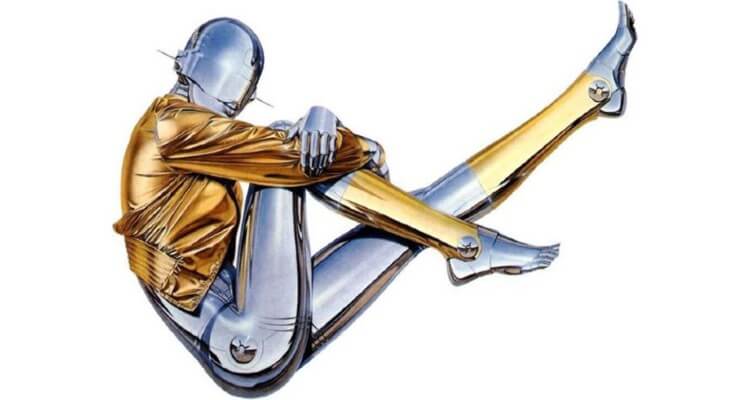 Ah, the 80's: Ghostbusters, Madonna's "Like A Virgin," big hair, and Hajime Sorayama—the artist who famously mixed high-tech imagery with good, old-fashioned cheesecake.
In doing, the Japanese artist so set sci-fi fans' hearts a-flutter.
Now, almost 40 years later, Sorayama has returned in all his sexy and shiny glory with a show at Tokyo's NANZUKA Gallery.
Helping to define an artistic genre
For many, the name Sorayama may not ring a bell, but they'll likely recognize his work.
Though he worked previously as an illustrator for many years, it was Sorayama's book Sexy Robot, published in 1983 in Japan and then subsequently imported to the United States and other countries, that brought Sorayama almost immediate attention—and legions of enthusiastic fans.
While it's quite common these days for artists to combine technological details with erotic imagery, mostly of the female variety, Sorayama was one of the very first to put those two stylistic elements together.
His recognition, though, didn't just come from giving women chrome detailing. He did it with a level of technical skill that, even to this day, is eye-popping: no matter their poses or their machined manufacturing, his women look more photographed than painted.
For quite a few years after Sexy Robot, and as other books of his illustrations were released, Sorayama's work became a regular fixture in art magazines, on trading cards, as resin model kits, and as posters on many young nerds' bedroom walls.
New show with new works
Opened briefly last month, NANZUKA features Sorayama in two separate shows. The first, called "Sex Matter," is in their main gallery, while the other show, called "Trex," is in their "2G" studio, located at Shibuya Parco, Tokyo.
The "Sex Matter" works—paintings as well as sculptures—will be at times explicitly erotic. Of these, Sorayama is quoted by HypeBeast.com as saying that he was aiming to reflect that "life is born in this world through the existence of both the male and female sex."
"Trex," meanwhile, will be mostly depictions of Sorayama's other famous style: that of mixing technological imagery with dinosaurs rather than women.
The exhibits at NANZUKA are temporarily closed until March 31.
However, you can view more of Sorayama's erotic and tech-inspired artwork on the artist's Instagram or by visiting the NANZUKA website.
Image sources: Sal Ami, Hajime Sorayama, Hajime Sorayama