Find Your Ideal Condom with MyONE's Choice of 56 Different Sizes
Man's wish for the perfect-sized condom may soon come true.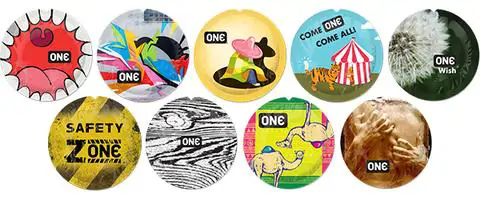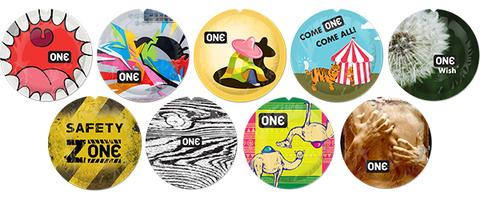 Sex tech company ONE Condoms believes in comfort and effectiveness when it comes to prophylactics; it does not want men to sacrifice one or the other. That's why it is preparing to launch myONE Perfect Fit condoms in the North American fall.
MyONE Perfect Fit is an upcoming condom line offering 56 different sizes, with combinations of eight condom lengths and nine condoms widths. The company selected its sizes based on data from TheyFit, European condom company it acquired in 2015.
"Years of effort have been put into updating the American standards, which had not been updated since 2003," said Davin Wedel, president of Global Protection Corp., parent company of ONE Condoms, in a press release.
"In order to sell myONE, a considerable amount of time was spent with the FDA, researchers, and ASTM over the past few years to show that the current range of sizes just wasn't enough for a majority of consumers."
Users will be able to determine their appropriate size with use of a FitKit, or using personal measurements which they can feed into the website. Users then receive a unique code that corresponds to their custom condom size. Any purchases made online will be sent in discreet and plain packaging.
Size matters
By offering larger and smaller-sized condoms than are currently available in the US, ONE Condoms is tapping into an untouched market. Many ONE Condoms reviews, along with an Indiana University study of 820 men, show men often feel they inhibited by ill-fitting condoms.
Seven signs that indicate the incorrect size of a condom include:
– Condoms that feel too tight and lead to a loss of sensation
– Condoms that fit too loose and slip or come off during sex
– Condoms that are too long and hang off the tip of the penis or come off during sex
– Condoms that are too long and cannot be unrolled to the base of the penis
– Condoms that roll or bunch up at the base of the penis leading to a loss of sensation
– Condoms that are too short and do not cover the entire shaft
– Condoms that get caught in foreskin and get dragged up during sex
"Shoes and pants come in different sizes, so why not condoms? We're very excited to bring this solution to millions of men who are frustrated by condoms that just don't work for their bodies," Wedel said.
Better fit, better sales
Studies, such as the one from Indiana University, indicate that men are reluctant to buy or wear ill-fitting condoms. The release of a diverse condom line offering various size options could lead to positive health outcomes as men may be more likely to wear and recommend them.
"Providing an expanded range of condom sizes has powerful implications for increasing condom use and making a positive impact on public health over all," said Wedel.
"We're looking forward to working with our partners in the health community to identify strategies to eliminate barriers to condom use with myONE, particularly among at-risk populations."
Image source: ONE Condoms