Kiss Transfer Device Lets You Smooch over the Internet
Kissing your long-distance sweetie may no longer be the dream of a lonely heart. 
Keeping in touch with people around the globe mostly happens through the senses of sight and sound. But the makers of the Kissenger, a device that transfers the feeling of a lover's lips over the web, want to put an end to this irony.
They claim they've created the world's first kiss transferral device. Now they need financial help to bring its touch element into online interactions.
Since March, Kissenger Ltd. has been trying to raise $150,000 with an Indiegogo campaign. According to co-founder Constantinos Demetriades, 95% of development is already complete and the money being raised is for the first product assembly line.
The Technology of Virtual Kisses
The latest prototype from the company uses pressure sensors to receive the details of a kiss. With this data, actuators replicate the shape and motion of the sender's lips, creating a smooch in real time over the Internet.
But before locking virtual lips, users need to connect their gadgets via USB cables to a computer. The next step is to join the Kissenger web portal to hook up to other devices. The product can then be used alongside any PC or Mac web chat platform.
This 2014 model seems like an improvement over the initial cutesy design from two years ago. The former version resembled a round, cartoonish pig, and delivered kisses through what appeared to be a snout.
Today, the Kissenger looks much sleeker and futuristic. Coming in red, black, and white, the mini robot sports a pair of smooth, silicone lips on its ball-like head.
It's definitely sexier after losing its original floppy ears and googly eyes.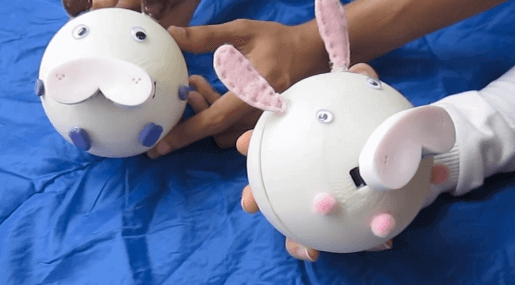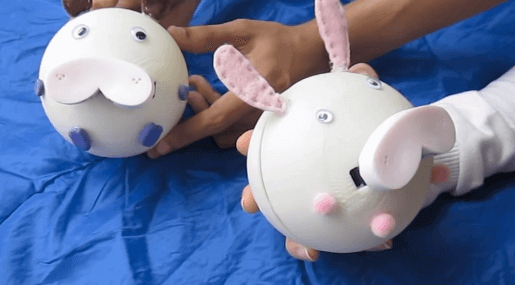 Do You Want to French?
One obvious limitation is kissing style. Lovers won't be able to share French kisses using this model because it lacks tongue simulation.
Luckily, the Kajimoto laboratory at the University of Electro-Communications in Tokyo may have this covered.
Three years ago, it released a video of a kiss transmission device mimicking tongue action. In it, a young man turns the machine with his tongue, setting off identical movements in another one connected to the same computer.
If combined with Kissenger's  technology, these advances could create some very intimate and realistic kissing sensations for lovers separated by distance.
In the video below, the show The Big Bang Theory comically envisions what such a device could look like with its take on a French kiss simulator.
So far Kissenger Ltd. has raised $1,725, which is about 1% of its goal. The company has until May 9 to reach its full target or it will not receive any money.
If all goes well, it plans on shipping the final product by August. Once available, it will be sold for $49.99. Preordering on Indiegogo will cut the price by $15.
Post image source: Hooman Samani