Poll Results: Who People Want to Have Sex with over the Internet
Nearly a third of our readers chose strangers as their ideal lovers for remote sex.
We've been running a poll asking voters to share their top picks for long-distance hookup partners, and the results are titillating.  At the time of writing, strangers led with 32% of votes, while real-life sweethearts ranked second with 25% of votes.
What Is Remote Sex?
Before digging deeper into the results, remote sex is when two or more people in different places have sex via a web connection. Electronic sex toys, or haptic sex toys, are often used to share the experience and intensify pleasure.
20% of readers said they didn't know what remote sex is, so it's good to clear that up!
Sex with Strangers
Right now sex with strangers is the most popular choice. It's not surprising considering one of the major advantages of remote sex technology is you can hookup with anyone around the world.
Many people are surely turned on by the idea of having sex with a new person. And online there is little risk and perhaps much more freedom to explore untapped fantasies.
Another huge perk is the chance of getting intimate with your favorite adult entertainer. This may jump up in likelihood as adult services expand to match advances in technology.
It's also possible that people in relationships who are looking to get something on the side will find it easier with remote sex. Picking strangers is an obvious choice for keeping it casual and quiet.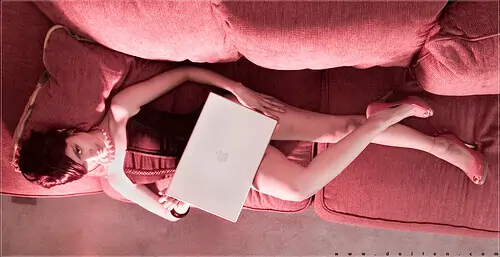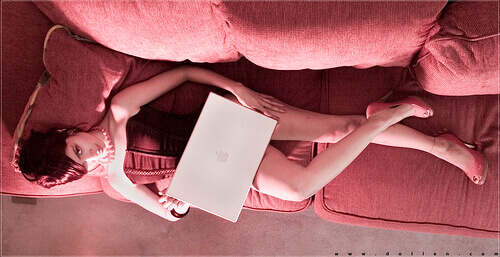 Sex with Current Partners
Real-life partners are the runners-up. That they placed second is intriguing because remote sex is often touted as a way to keep the passion alive in long-distance relationships.
The happiest couples are the ones who have sex three times a week, according to a study of 1,000 Americans by OnePoll.com. So the potential for remote sex devices to boost relationship bliss by satisfying intimate needs is quite great.
If you are traveling or away on business, imagine picking up an electronic sex toy and sharing an erotic experience with your lover back home. It's one less reason to look for sex nearby with someone else. It's also an opportunity to enhance the bond between you and your partner.
Sex with Existing Online Friends
The next most popular pick for a remote sex partner is an existing online friend. This choice nabbed 17% of votes. Obviously, the Internet is an amazing tool for developing friendships with people you would likely never meet otherwise.
Amicable relationships often begin online in social networks, chat rooms, and virtual worlds like Second Life. Remote sex devices can take them a step further without forcing people to physically meet.
Of course, people go on the web to meet friends for cybersex relationships. A logical next step would be adding electronic sex toys.
Sex with No One
6% of readers would rather not have remote sex with anyone. Technophobes and people who are waiting for better innovations likely fit into this group. A great, if not THE greatest, part of sex is feeling a warm body next to you. We'll have to wait and see if the percentage of voters here drops as technology improves and makes remote sex feel even more real.
What do YOU think?
Please help us get a broader perspective on what people think about remote sex – cast your vote below!
[poll id="2″]
Image source: dollen