5 Sex Tech Gifts Your Man Will Love This Holiday Season
Why not give your honey the present of pleasure?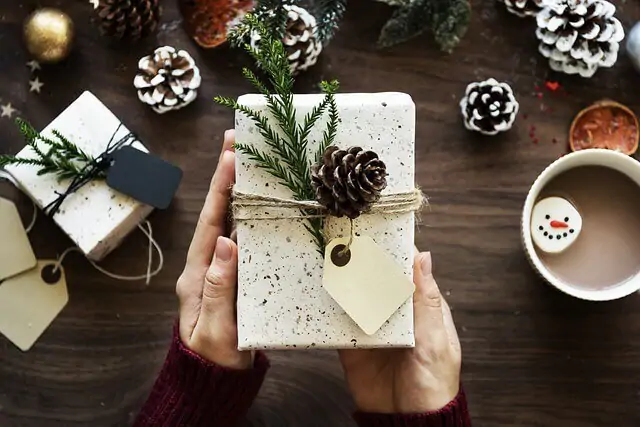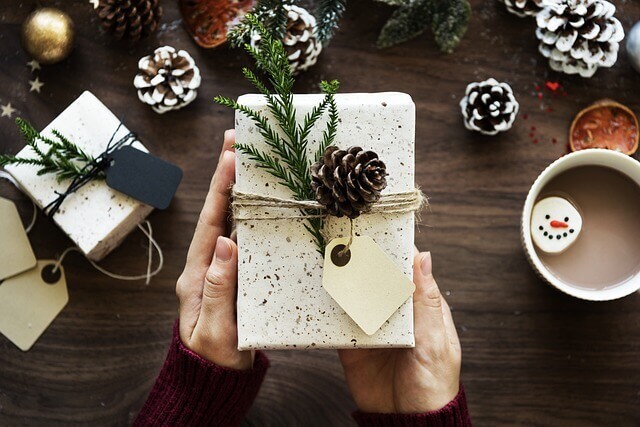 'Tis the season of joy, good cheer, and ensuring you have lots of USB cords on hand to charge many new devices.
In many ways, the last couple years have been one big watershed moment in advancing sex tech. At the same time, this period has seen the successful launch of an unprecedented number of sex products and devices for men. Is this a coincidence? Were fellas just waiting for the best gadgets to come along before jumping into the world of immersive and interactive sex?
If they were, the holiday season is definitely the time to fall headlong the many amazing devices.
1. The power tool
The sex tech sensation of the year combines all of the features men have been looking for in a sex toy in one amazing product. The Fleshlight Launch was released to much hype, and in a rare instance, it fully lives up to the hoopla.
A joint effort between Fleshlight [NSFW] and Kiiroo, the Launch could be considered great for each of its individual features. Need a power toy? The Launch can generate 180 strokes per minute. Looking for variety? The Launch can stroke deep and shallow, fast and slow.
Want to connect with hot adult films? The Launch allows you to interact with many different videos online with amazing precision of movement. The Launch is, simply, the most complete sex tech product for men.
2. The new wrapping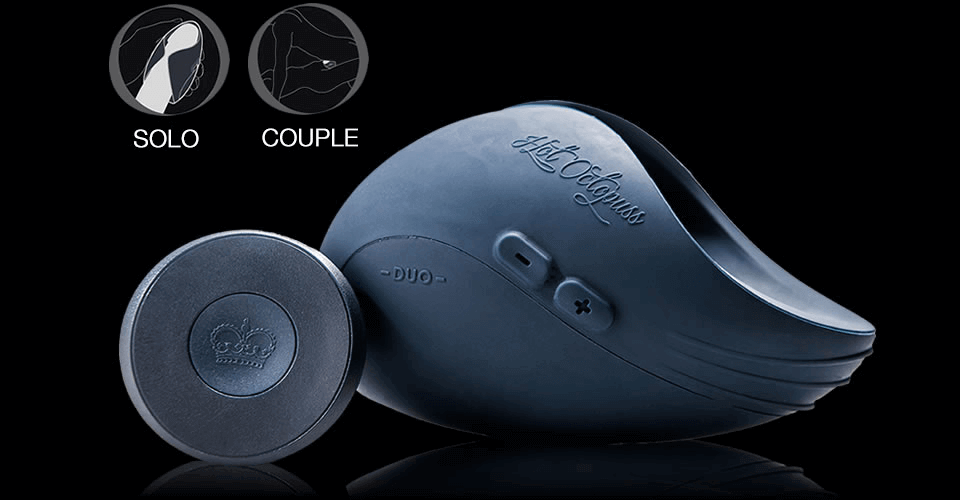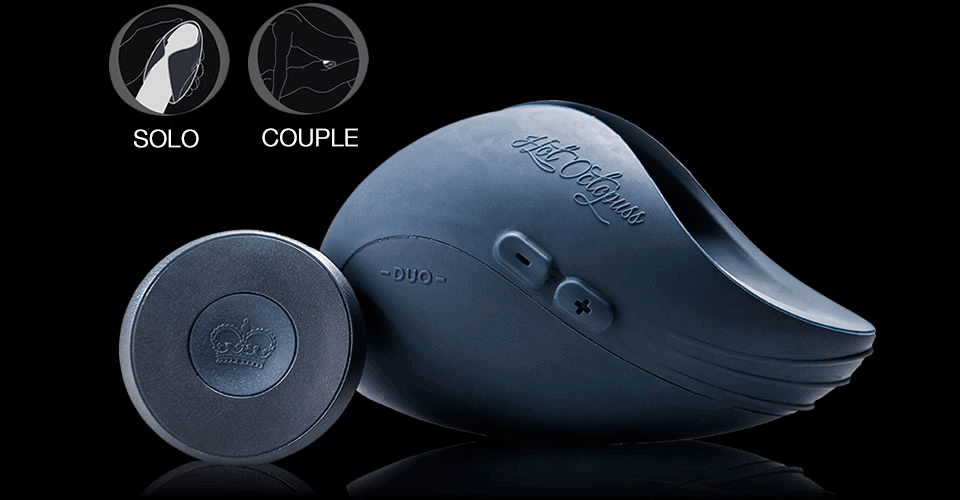 The most common type of wrapping gifts associated with men are neckties. Don't get your man a necktie. Instead, think about getting him an innovative sex toy he can wrap somewhere else. The Hot Octopuss Pulse III. While most penis-focused sex products embrace stroking technology, the Pulse III just might be starting a new trend of using oscillation for stimulation.
Dubbed the world's first "Guybrator," men can achieve a new type of pleasure through the device's PulsePlate—potentially reaching orgasm with no further touch! Available as Solo and Duo versions (Duo has a vibrator on the underside for partnered play). For the man who likes to explore new sensations, the Pulse III is a great selection.<
3. Up his chimney
You know we've come a long way in advancing sex positivity when an anal pleasure product that also features strong sex tech makes the list of must-have items.
There's long been a stigma with men and bum fun. But that negative connotation is melting away with the years and guys are beginning to learn that butt fun is…fun. And one of the best toys on the market to harness this potential is the Hush, a vibrating butt plug from Lovense.
Billed as one of, if not the, strongest vibrating butt plug, this toy definitely makes an impression. Not all men are interested in this type of sensation, but those who are will get their money's worth.
In addition, the Lovense Hush can be controlled by an app from any distance to maintain a connection even when you're far apart from a partner. This device is a great introductory sex toy to new and exciting pleasures.
4. Reindeer games
Is an app really a gift? It certainly can be when it leads to lots of sexy fun wrapped in engaging gameplay.
The Desire game app offers a simple enough concept: partners dare each other to complete sexy tasks to earn both points and pleasure. With an easy-to-use interface and continually updated selection of dares, you'll never be at a loss to find new and exciting adventures to send your partner on.
Because it is an app, people can access it anywhere and then send that dare along. The opportunities here are endless. The game will particularly appeal to men given its competitive and sexual nature. A must-have for men and their partners who like some mystery and adventure.
5. Sneaking a peek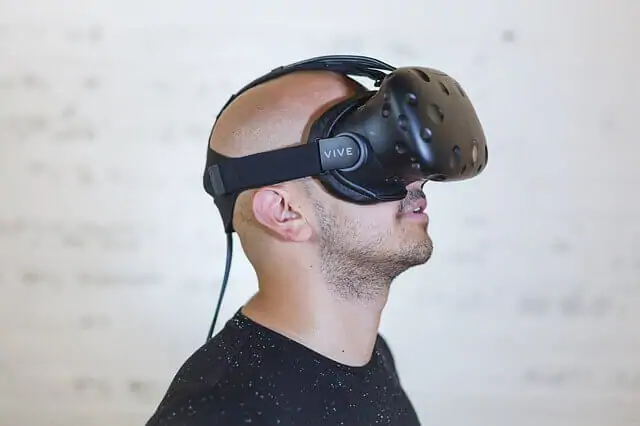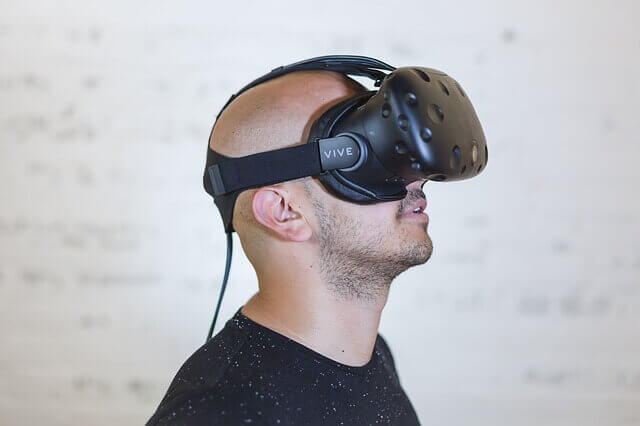 The future of adult films and interactive content is virtual reality and the future is now. VR has come into its own after a couple decades of false starts. Those days are in the past and there are now many ways to embrace adult content.
If you want to give your man the full experience, he'll need a VR headset, but there is no simple answer to which one will be the best gift for your fella. There are many different factors to consider, including his phone, his experience with VR and, of course, budget.
Sure, you can pick up a Google Cardboard for someone new to interactive tech for about $15. Or you can go all in with an Oculus Rift, one of the premier VR headsets, but they can cost upwards of $600. There are many different offerings in between—some are more comfortable, some are brand specific. Ultimately, if your man is keen to explore interactive sexual content, he needs a VR headset.
Image sources: Kiiroo, Hot Octopuss, Lovense, Desire