Sex, Love, & Isolation: How to Stay Connected During the COVID-19 Crisis
Ideas on how to stave off loneliness, and even have a good time, while social distancing.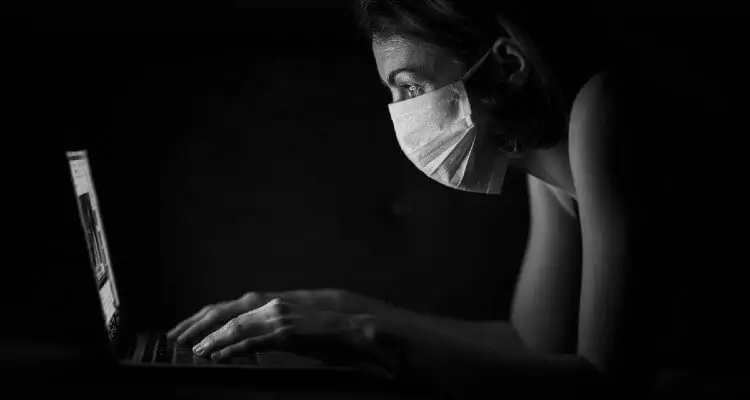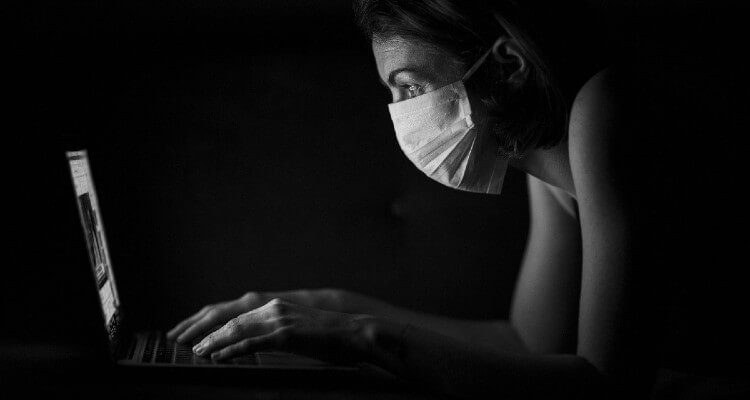 Whether it's over the current pandemic, its resulting economic crisis and self-isolation periods, uncertainty about the future, or any number of other anxieties, there's something very important you need to do.
It's time to take a deep, calming breath—or maybe more than one if you need to—and repeat after me: we're all going to get through this.
A key part of maintaining mental health is to practice self-care right in the face of the COVID-19 outbreak and social distancing measures.
And what better way of doing this than taking the time to explore alternative ways to emotionally and even sexually connect with other people?
Being social when you can't be physical
By now most of us are familiar with the idea of social distancing: that we have to stay home, barring a few exceptions for the brave individuals whose jobs or responsibilities mean they have to be out and about.
This can be far from an easy thing to do. Human beings, after all, are social critters and feeling alone and isolated can result in major bouts of anxiety, stress, and depression.
If there's a fortunate side to all this it's that even when we may not be able to be physically social there are plenty of ways we can still alleviate our isolation by digitally connecting with other people.
In addition to phone calls, emails, texting, and chatting or sharing on social media, we also have a wide range of easy-to-use video conferencing services available such as Skype, FaceTime, Google Hangouts, and Zoom, to name just a few.
Echoing again the importance of self-care, we also need to allow ourselves to use all these cool telecommunication tools: to admit that we are feeling disconnected, frightened, or lonely.
At one time or another, all of us are going to need help and when you do please don't hesitate to reach out to trained mental health professionals, many of which are available 24/7 and have been trained to cover just about any and all situations.
Being sexual when you can't be touch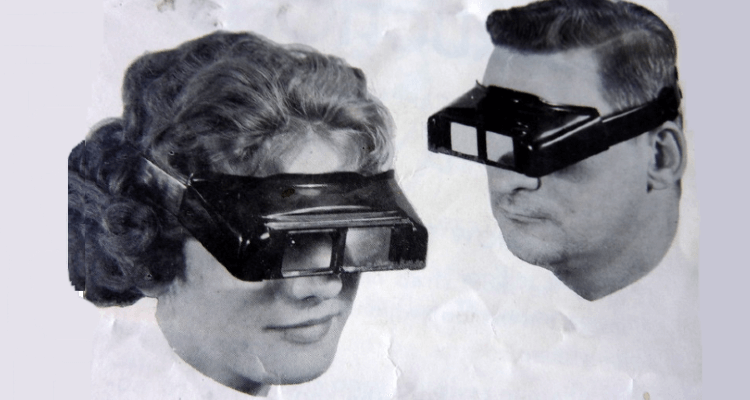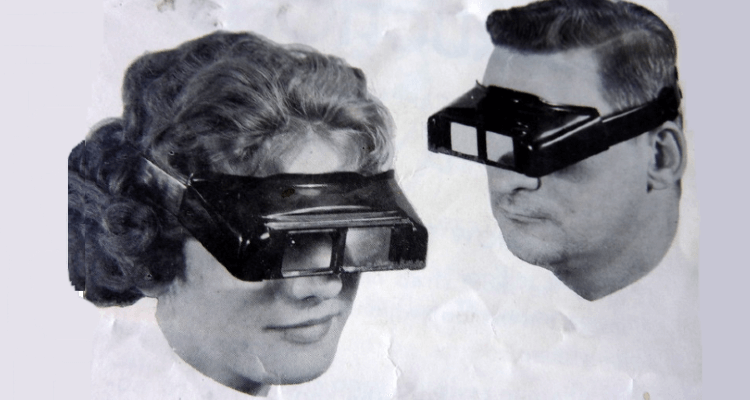 For quite a few people, being socially isolated is going to bring a different kind of loneliness as well as feelings of stress and frustration.
And even if you aren't feeling any of this, being sexual during stressful times can still be a good way to reduce anxiety. Or sex can just be something to do to take your mind off all the alarming health risks facing the world.
Beyond the tried-but-true pleasures that can be found by visiting adult video sites, why not try your hand at playing a sexually explicit online game or two?
While being a turn on quite, online sex games can also be quite engaging and maybe just the thing to while away the hours while stuck at home.
There is certainly a lot you can try out, from the huge variety of titles at Nutaku [NSFW] to social-interaction themed ones like Yareel. Then you have the more experimental ones, such as Holodexxx, or you can even try getting your virtual sex on in the classic Second Life.
For more game suggestions, definitely check out our various Best of lists, including our recently updated Most Realistic Sex Games You Can Play, or others such as Best Sex Game Apps for Couples, Best Adult Augmented Reality Apps and Best RPG Sex Games.
Then, as we are in 2020 after all, there's seizing the opportunity social distancing presents us by playing around with two fascinating, and oh-so-futuristic technologies: virtual reality and teledildonics.
Virtually the real thing
The best part is that getting into VR and interactive sex toys can be spectacularly easy.
To play with virtual reality you can either take the high-end route, plopping down a grand, or even two, for serious hardware. Or you can take the much more affordable path and instead try out the extremely affordable smartphone options.
Either way, you certainly have plenty of places to immerse yourself while waiting out social isolation. Many adult entertainment sites, including big ones like PornHub, now offer entire sections solely dedicated to VR entertainment [NSFW].
Not to mention that many of the games we've covered are also VR capable, such as Holodexxx, so matter what kind of entertainment you like you'll have more than enough to try out.
New ways to sexually interact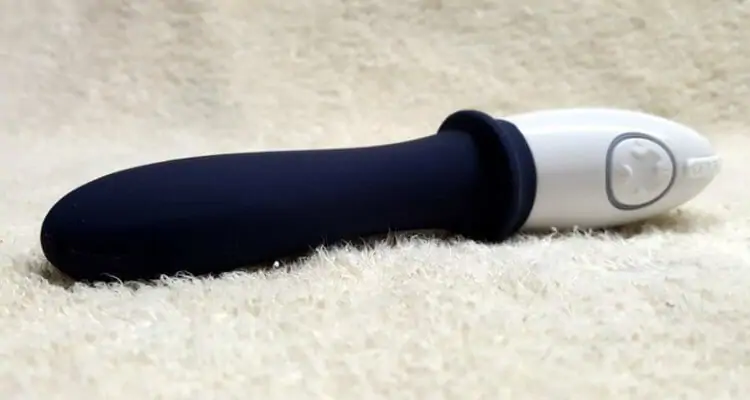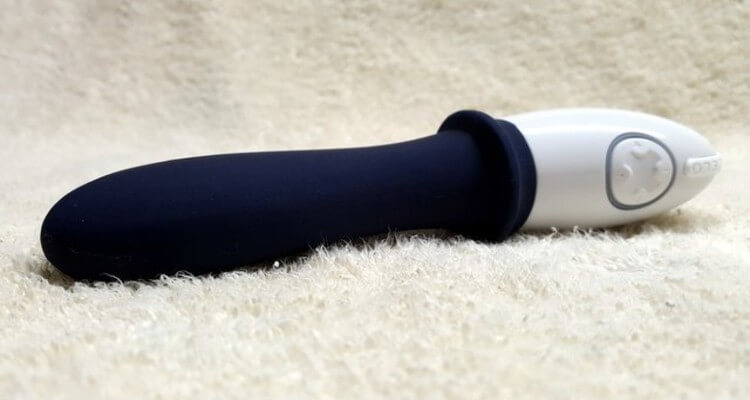 Separated from your partner during this crisis, or just looking for a way to physically play when you can't be in the same room with another person or just looking to add a new something to your adult entertainment enjoyment?
Well, here's where all the cool new teledildonics innovations come into play and there's no better time than right now to try them out.
While all of the sex tech devices we've written about, such as ones from major leaders in the industry like Lori DiCarlo, MysteryVibe, OhMiBod, LELO, and others could be just the thing to liven up social isolation, many of their products can also connect to other devices or even interact with certain adult videos.
Even if these sex tech devices, as well as things like multiplayer erotic games and virtual reality, might not immediately sound enticing still taking the time to try to have fun investigating them could be a way to potentially change a frightening time to one of sexual self-discovery.
A step toward the future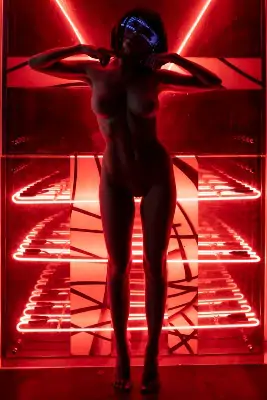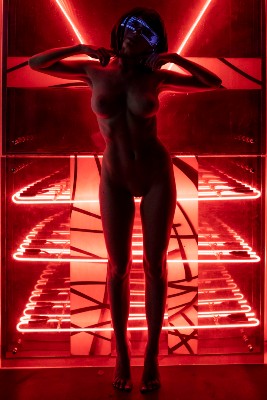 Though it's perfectly understandable why it's not being brought up very often, the potential that lockdowns like this one involving the COVID-19 virus could very well become a regular occurrence can't be ignored.
And even if they don't repeat, having what could be many months in social isolation still could change many things about our society.
For example, we're already seeing that telecommuting isn't just possible, but for many people has been easily accomplished. So brings to mind the thought that after self-isolation measures are over, many people may resist going back to the old way of working and living.
The same is true about social isolation: that as more and more people get comfortable with staying at home, using the Internet more than ever before to work, learn, and even having sexual experiences they may also see this as an optional, and even preferable, way to live.
Not to make light of the seriousness of the situation, but it might lead to some positive developments such as lightening our impact on the environment, focusing more on virtual goods rather than physical ones, or altering how we view the world and our relationship with it and its people.
Ironically, by practicing social distancing we might just come together as never before: that through greater internet use we'll see the world as one place instead of locations separated by distance.
Sexuality could also be affected in that humanity could learn to communicate with each other more than ever, reinforcing the view that people are unique individuals instead of as merely bodies Then when things do return to being physical, long-distance erotic interactions over the Internet may be seen even more so as just one of many different, and always enjoyable, forms of sex.
This, without a doubt, is a frightening time for practically every person on Earth. But we will get through it, and maybe even merge on the other side with a new appreciation for the planet, each other, and humanity as a whole.
But until then take care of yourself and those around you and perhaps even use this time as a way to ponder some important things about yourself and the world around you—or just take the time to use all this new sexual technology to enjoy yourself as much as you can.
Image sources: Engin_Akyurt, Dave Parker, mr.racy, baden wolfe