Virtual Playmates Are Designed to Titillate and Offer Intimacy, Says Holodexxx CCO
Mike Wilson on creating VR sexual experiences that don't leave us feeling lonely.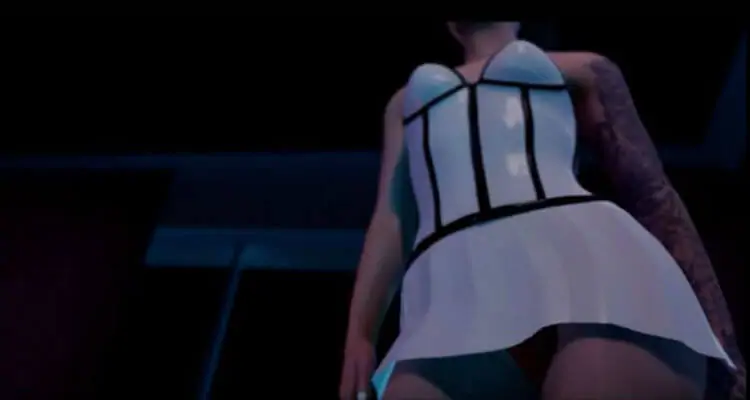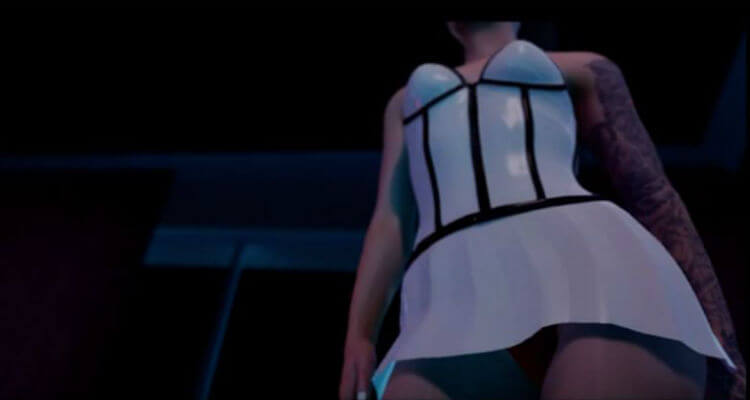 In January, Holodexxx released Episode 1 of Holodexxx Home, a virtual reality experience that allows you to interact with your own customizable "Lady Euphoria" in a "cyberpunk condo" setting.
With this inaugural episode, the virtual reality startup aims to showcase how it's using cutting-edge technology to serve a basic human desire for connection, not just sex.
Mike Wilson, Holodexxx's Chief Creative Officer, told Future of Sex that the project's driving force is to offer an experience in which users can engage with their "virtual playmates both on an intimate and sexual level."
"Holodexxx is building up our interactive systems in parallel with the features that advance the Player's ability to truly connect with our virtual humans. Bridging the virtual with teledildonics, and the latest in AI technologies will be vital in heightening that connection," Wilson wrote in an email.
Wilson added this first episode lays the "groundwork" for users to build an evolving connection with the mythical Lady Euphoria, by bringing "real-time 3D technologies into the sex space, namely AI-driven chatbots, and advanced photo-scanned characters."
The interactive virtual reality experience features a lifelike scan of adult performer Marley Brinx as Lady Euphoria, as previously reported by Future of Sex.
In the virtual reality episode, users can control the narrative. They can interact with their customizable model any way they like, and she will respond as best as she can using automated facial animation and lip-synching.
Respecting models
When adult stars sign on with Holodexxx, a series of their facial expressions are recorded and then used in the Holodexx experience to react appropriately to the users' movements or actions.
The models involved still maintain some control over the use of their image since their likeness can't be used to react in a way they haven't pre-recorded.
According to a 2016 interview with Mic, Morgan Young, a Holodexxx co-founder, said the company is "casting stars and models based on their willingness and what they're willing to do on film."
Mic reported that if a model is unwilling to be slapped by a VR user, for instance, Holodexxx simply won't provide the character animation to respond to that action, a method Young said is an effort to avoid exploitation of the model's likeness.
Intimacy over loneliness
Holodexxx's mission is to foster "real connection" with virtual playmates and sees a need for adult entertainment "to become more immersive, and connect with us on a deeper level," Wilson said.
We deserve adult content that both titillates us, and doesn't leave us feeling alone.
When considering how adult content is often viewed alone, by design or not, it makes sense that Holodexxx is trying to fill the intimacy gap.
"It's not a secret that watching porn is incredible fun," said Wilson, "but it can also feel isolating."
That's why chapter two of the Holodexxx Home experience, slated for release this month, tackles this challenge head-on.
According to Wilson, this next episode will introduce a new video viewing feature that will allow Lady Euphoria to join you while you watch the 2D/180/360 video content of your choosing.
Providing a partner to watch with—even if she is a VR animation—brings a unique method of bonding to the VR entertainment landscape that is grounded in passivity rather than direct action or interaction.
"Beyond physical interactions in virtual reality (which are fun on their own) only virtual reality can allow a player to feel a sense of presence with virtual characters," Wilson said.
He hopes that this combination of emotional and sexual connection-building through Holodexxx Home will ultimately heighten the experience for its users.
While the Holodexxx team is "proud of our ability to bring complex systems together to create a realistic virtual character," Wilson added, the company is working on "continuous improvements" to make her come to life, enhancing her ability to interact and connect with users.
The technology also uses basic story-telling as a method for connection. Episode two, in addition to introducing new technological frameworks for users to engage with, will also give users more insight into Euphoria's backstory—seemingly tracking the emotional involvement and intimacy levels that might correspond with a second date, for instance.
You can view the preview for episode one here, and access all of Holodexxx's content by becoming a patron on Patreon. 
Image sources: Holodexxx