The Automoblow Lets You Upgrade Your Tesla to Give Robot Blowjobs
Playful sex tech gag or worst idea ever?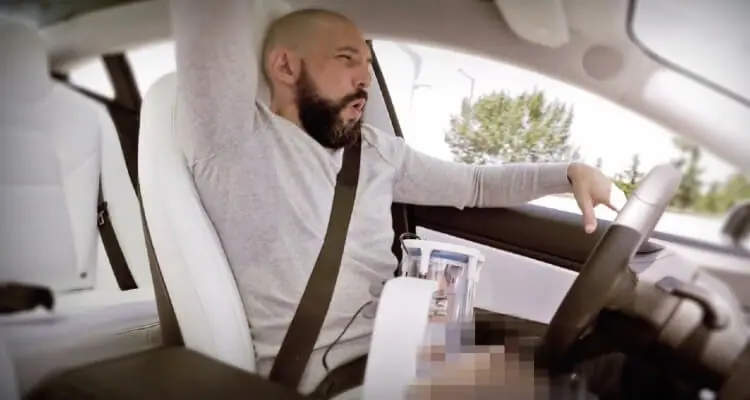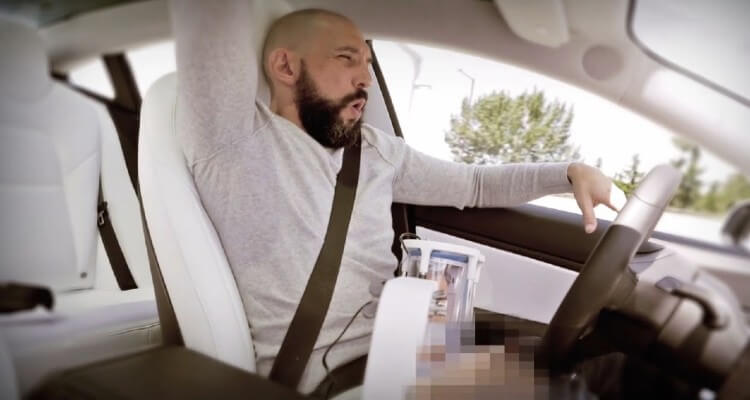 If you happen to sport a particular anatomical feature, have to slog through a tediously long commute, and own a self-driving Tesla, then Autoblow has a way to satiate your sex drive—while driving!
An accessory for their artificial-intelligence programmed sleeve-type masturbator, the Automoblow supposedly allows those behind the wheel too, as the company puts it, "Show up to work feeling refreshed."
Of course, there's also the excellent possibility that Autoblow's just pulling our legs, backed up by their humorously narrated video.
If it's an actual product, however, then it's as far from a laughing matter as you can get.
One for the road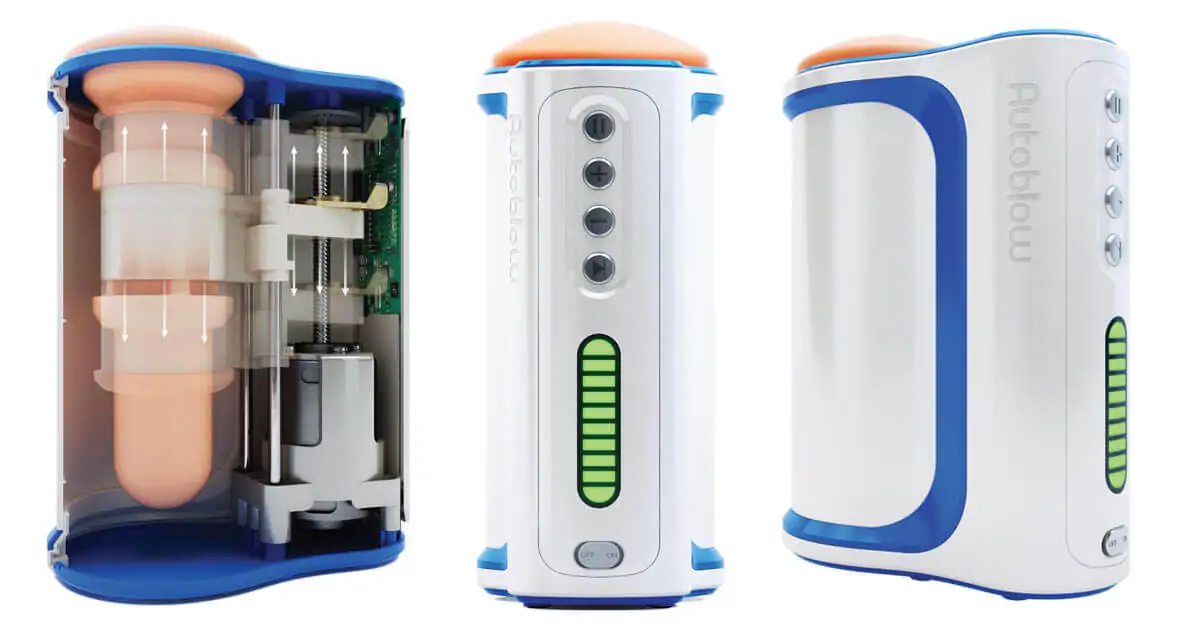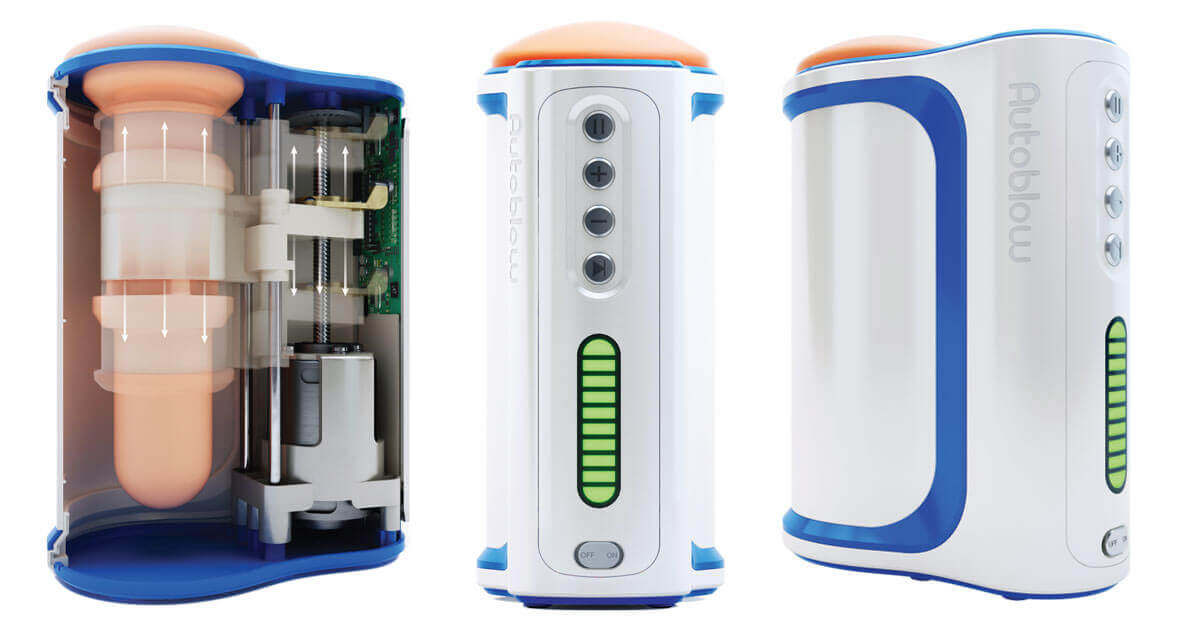 In essence, this new accessory somewhat resembles an articulated monitor arm, which many telecommuters are now familiar with, that connects an Autoblow unit to one end with the other getting inserted into a Tesla's cupholder.
Unlike the monitor type, the Automoblow appears to have a pretty limited range of motion: meaning that users may have to do some tweaking and better body-positioning to get the fun bit of the arrangement into an ideal position.
Speaking of that fun bit, Autoblow's no slacker when it comes to sophisticated sextech: evidenced by their appearances here at Future of Sex.
Under the hood, the Autoblow's works by sliding a slightly-constricting ring up and down the length of its interchangeable sleeve, driven by a ten-speed motor.
But much of Autoblow's real claim to fame lies in the programming of those mechanics. Beginning with volunteers observing in adult videos what they considered to be perfect oral sex movements, this data then got fed into a neural network.
After chewing on this, their artificial intelligence subsequently generated some orally pleasurable patterns for the hardware to follow.
They certainly must have done something right with this, because Autoblow's reports 250,000 units sold since launching in 2014.
For anyone wanting to get there—ahem—hands on one of their units, the artificially intelligent version will set you back $219.96. If that's too steep, the less smart but still pleasurable model is $129.95.
And the Automoblow accessory? For on-the-road release, expect to pay $139 when it supposedly releases in the fall.
In the driver's seat
Though the idea of autonomous vehicles, with their exhibitionistic and voyeuristic potential and not forgetting the concept of mobile brothels, has been pondered by Future of Sex before as far as we know, this is the first practical concept we've come across.
But let's be clear: if Autoblow's not pulling our legs—or other body parts—then the new Tesla accessory is potentially a very dangerous idea.
First of all, texting, or any form of distracted driving for that matter, is bad enough, with the United States Department of Transportation reporting 2,841 deaths directly tied to it in 2018 alone.
The Centers for Disease Control and Prevention (CDC), meanwhile, breaks it down to "9 people killed and more than 1,000 injured" per day in the US.
There's also the issue of Tesla's self-driving feature being far, far, far from perfect, made worse, if that's possible, by the still too pervasive ignorance over what the car can and can't do.
Perfect evidence of which is how often the news reports on Tesla-related deaths and injuries, such as the driver back in February who fatally crashed after taking his hands off the wheel to play a video game.
Autoblow's disclaimer on their video for users to "check local indecent exposure and distracted driving laws" shows they're at least partially aware of these risks—that and the Automoblow's naturally not endorsed by Tesla.
Vroom vroom vroom
Appropriate of not, if Autoblow's trying to be funny we have to give them at least a partial bravo: after all, what with the COVID-19 pandemic and all, most of us could do with a good guffaw right now.
A joke that also puts Autoblow in good company alongside Lee James Allen and his massive, in his prototype's dimensions as well as the scope of his 'Socially Distanced' 3-foot Strap-on Dildo prank.
So let's cross our fingers that Autoblow is joking about this new accessory. But if they aren't, and they happen to read this article, then please shelve this idea immediately, at least until fully self-driving cars arrive on the market.