Show Your Bird: CamSoda Invites You to Livestream Thanksgiving Dinner
Get into the holiday spirit with voyeurism on the adult camming site.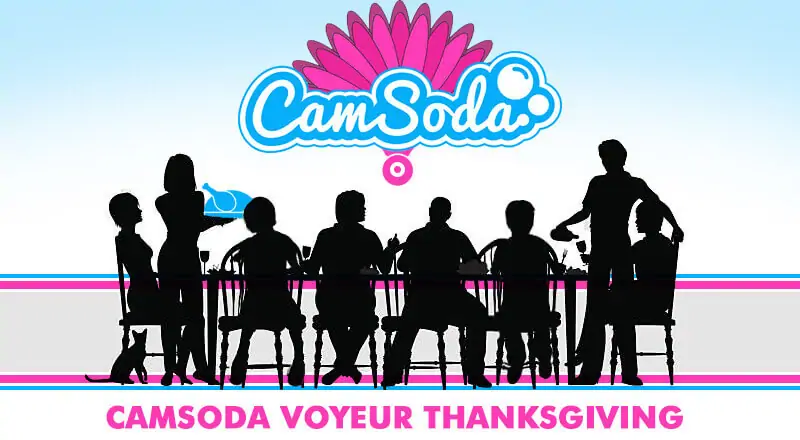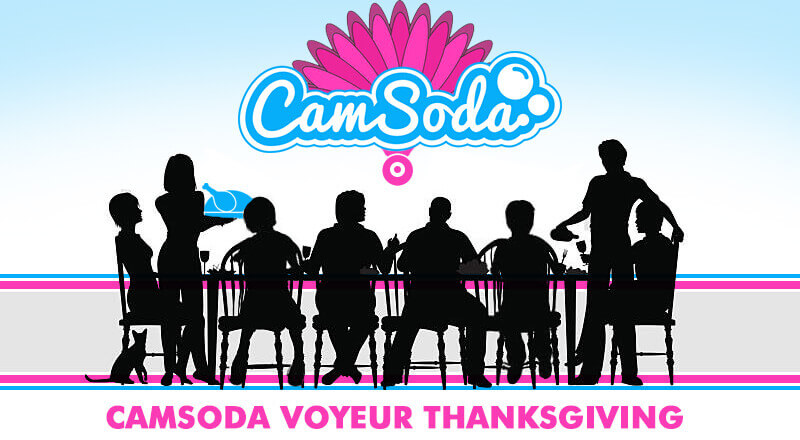 If there's anything that better encapsulates the American tradition of Thanksgiving than live-streaming your holiday orgy—you and your family feeding yourselves with turkey, stuffing, green bean casserole, and, of course, pumpkin pie—on a well-known adult cam site then we don't know what it might be.
At least this is what CamSoda [NSFW] would have you believe. Yep, one of our favorite adult entertainment providers, which has graced us here at Future of Sex on more than one occasion, is back again with yet another, to be honest about it, somewhat silly idea.
This time, the cam site is suggesting that folks who will be dining at Thanksgiving get-together broadcast share their festivities via CamSoda's smartphone-based Voyeur Cam.
But, you know, even though this is ridiculous, you have to give CamSoda at least some credit, During a time of year when so many people feel isolated and alone, when everyone else is with family or friends, this actually might not be such a bad idea.
Having a place to enjoy the holiday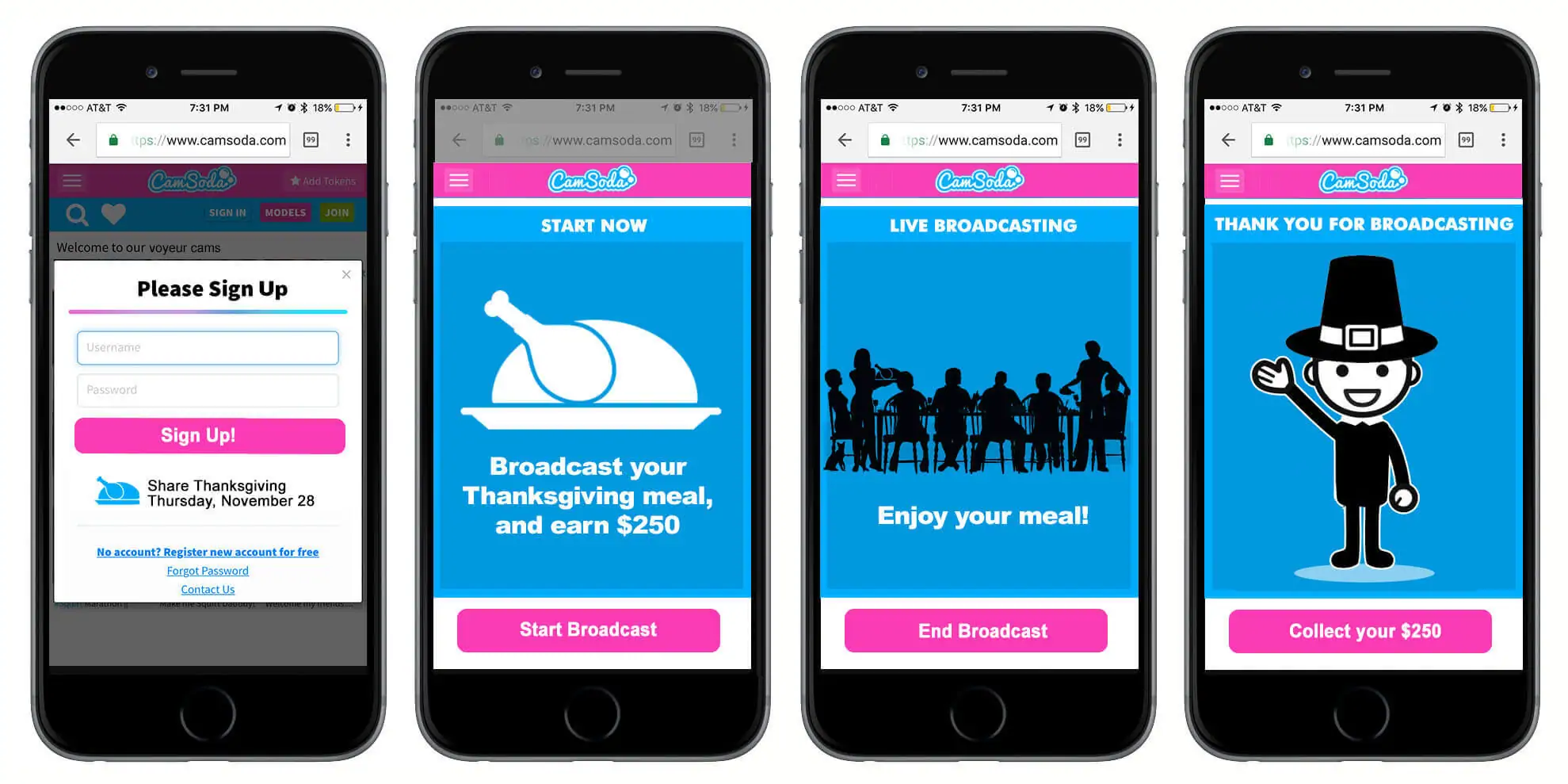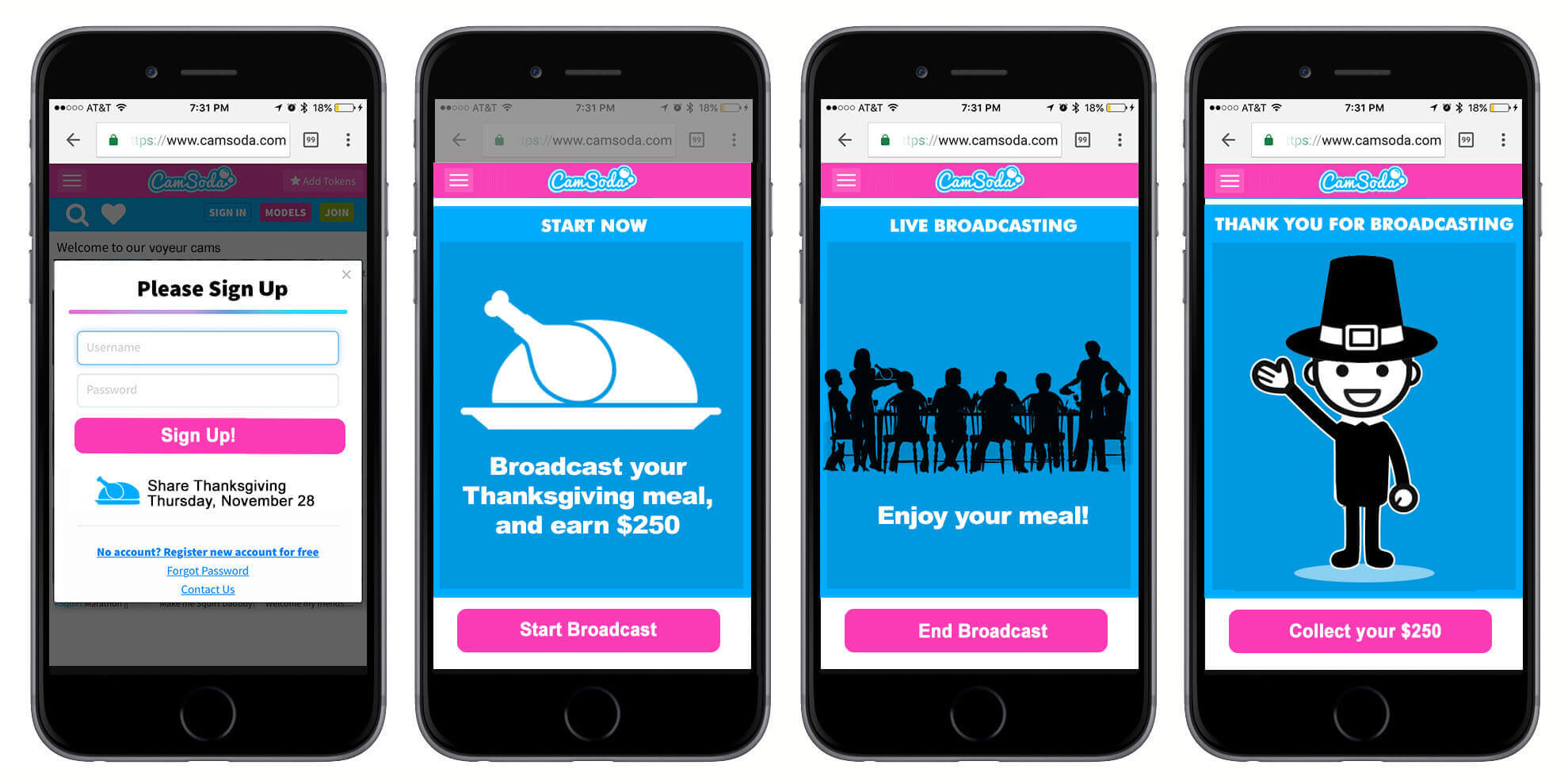 Not that CamSoda seems to have, at least on the surface, that kind of sensitivity top of mind. Rather the pitch suggests people stream their festivities as a way of sharing the potentially familiar trainwreck of an evening with others.
Or, as CamSoda puts it:
We know how crazy Thanksgiving dinners can be. Everyone comes together to celebrate and enjoy the company of family and friends. Of course, whenever you have so many people gathered at one dinner table—the drunk uncle, the insecure cook, the nosy aunt and that one random cousin, among others — things can escalate quickly and make for entertaining content.
To sweeten the pie, CamSoda will even pay for the meal itself, up to $250, for those who take them up on their offer. How this works is anybody's guess, but if you're interested you can contact CamSoda and ask.
We like to watch
As for why anyone would want to watch a bunch of strangers stuff themselves with, among other things, stuffing, they point out the allure of social media platforms like Instagram.
After all, if they can be successful showing people and food, and people eating food, then why can't an adult cam site CamSoda do it as well?
As we said, even though the site more than likely has its tongue firmly in cheek about all this, this actually may not be such a bad idea.
So while we might giggle at all this, and rightfully so, we freely admit that if these kinds of antics make someone, somewhere smile and feel perhaps a little less depressed, then this bit of publicity will have been more than worth it.
Besides, it could also be a lot of fun, or as Camsoda puts it, "Sit down, join the party and buckle up and prepare for anything."
Image sources: CamSoda [NSFW]