Sex Toys Are Good for Male Sexual Health, Too
Science is starting to fill a research gap on the benefits of sex tech use among men.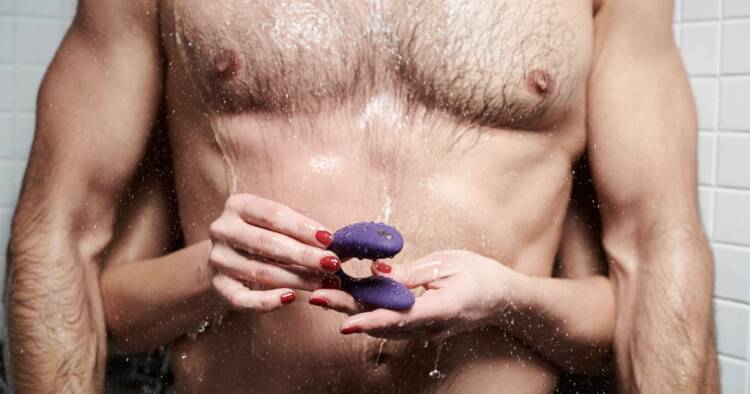 Sex toys are becoming more and more by embraced mainstream culture.
They are popping up at tech shows and on TV news segments. It has even become a trend for celebrities to endorse sex technology companies, including the likes of Cara Delevingne and Amber Rose.
Notably, there isn't the same prominence of brand ambassadors for male sex toys. That's despite therapists and doctors commonly recommending vibrators to ease sexual difficulties and enhance sexual satisfaction.
This lack of representation arguably matches an unfortunate lack of public discussion around male sexual health and sex tech for pleasure. `
Yet studies show that just like women, men reap the health and wellness benefits of intimate devices.
Studies show sex tech is healthy for men 
It wasn't until 2009 that two landmark studies at Indiana University released results on vibrator use among men and women in the United States. 
Published in the Journal of Sexual Medicine, a leading peer-reviewed journal in the area of urology and sexual health, these studies were the first to share findings from nationally representative sample groups.
For example, the study on men included 1,047 participants, while the study on women included 2,056 participants. Each study consisted of people between 18 and 60 years old.
They were led by the researchers at the Center for Sexual Health Promotion IU's School of Health, Physical Education and Recreation. and funded by Church & Dwight Co. Inc., maker of Trojan® brand sexual health products.
According to Michael Reece, director of the Center for Sexual Health Promotion, the study on men is a very important revelation because it shed a light on something that has not been documented before.
Findings revealed that vibrator use in sexual interactions is common among adult American men (45%) and women (53%.)
They also confirmed what many sex toys users may already well know: that vibrator use promotes an overall positive experience toward sexual enjoyment, sexual function, and sexual health—for both men and women!
Men in the study identified as heterosexual, gay, or bisexual, and there were no statistical differences founds in their results. Men who more recently used a powered sex toy were also more like to participate in healthier sexual behaviors such as performing testicular self-exams.
A new era of sex toys for men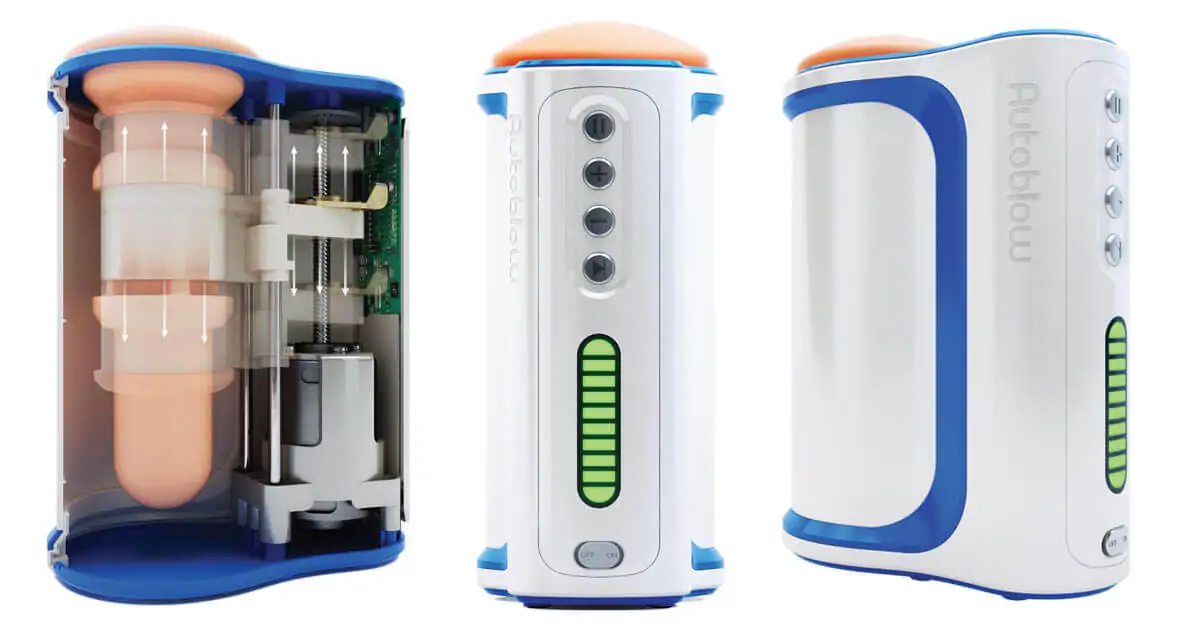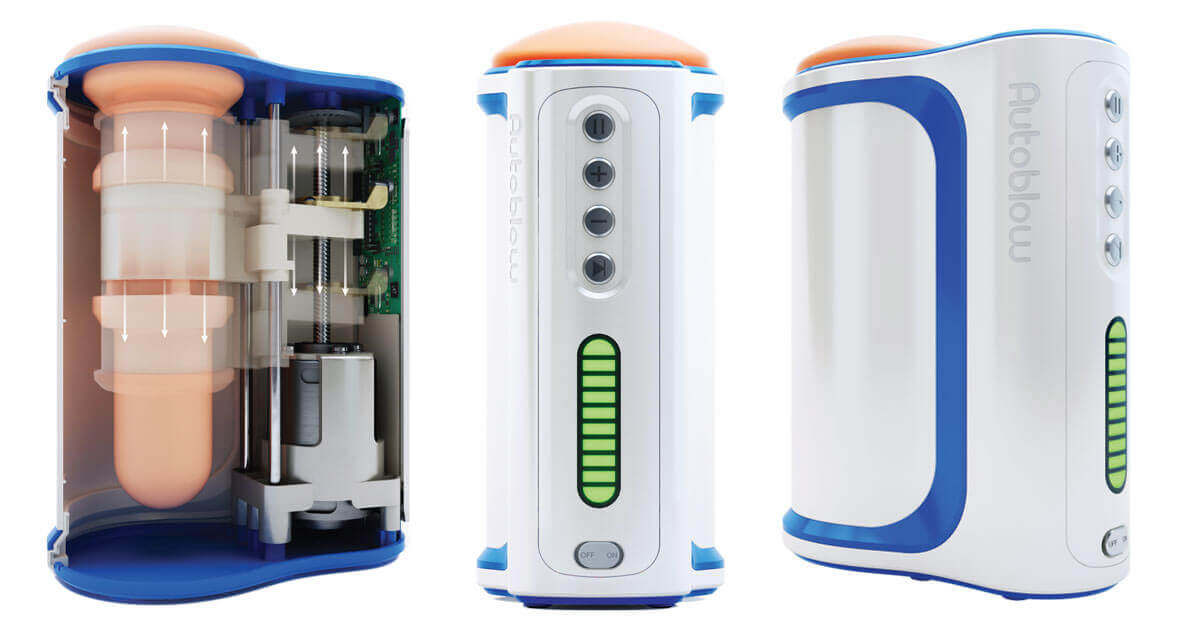 Despite the slow trickle of representative data on male sex toys and vibrator use, the technology behind them is ever-progressing.
Today, many popular sex toys for men are powered. But they also integrate more cutting-edge tech including realistic materials, touch feedback, and artificial intelligence.
As a result, these devices are able to simulate sexual intercourse or fellatio to an incredible degree. They are becoming more intuitive and robotic, giving way to the competitive blowjob machines market
According to review site BestBlowJobMachines.com, the top blowjob machine on the market is is AutoBlow AI:
"It feels shockingly similar to a real blowjob. I know, I didn't think it was possible either—and I've tried a lot of different toys on the market that make that claim and don't deliver—but this one is different."
Not everyone needs high-tech bells and whistles in a sex toy. Butt they can certainly take self-pleasure to the next level and plenty of online reviews can help men make the best choice for them.
What's clear is that men can take pride in their use of powered and non-powered sex toys; after all, they can provide wonderful health and wellness benefits.
Image sources: Unsplash/WowTech, AutoBlow