Queer YouTubers Sue Google's Video Sharing Platform for Alleged Discrimination
Critics say algorithms demonetize their videos due to LGBT-related language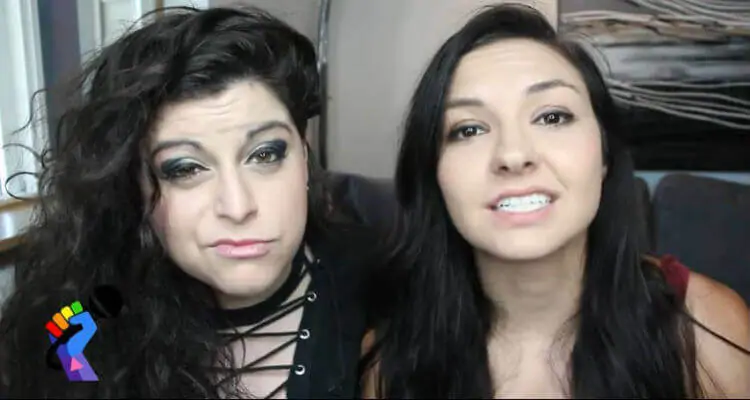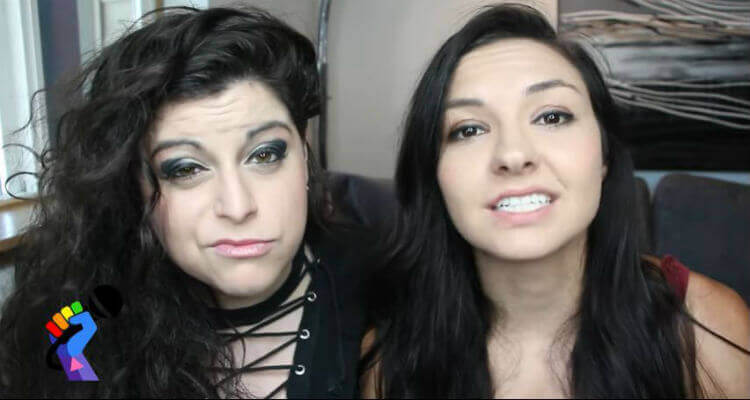 During the last Pride Month, the LGBTQ community accused YouTube of failing to remove removing homophobic content from its platform.
In particular Carlos Maza, producer of the Vox series "Strikethrough," has been accusing the conservative Youtuber Steven Crowder of using anti-gay and racist slurs against him.
According to what Maza said in a Twitter status, Crowder's homophobic language caused him to suffer abuse and doxxing on various social media platforms. However, YouTube replied that the right-wing actor's content, while "clearly hurtful," didn't violate the platform's policies against hate speech. This triggered lots of anger among the gay community.
Now, a group of LGBTQ Youtubers is going to sue Google's video-sharing platform for "discriminatory, anticompetitive, and unlawful conduct that harms a protected class of persons under California law," as reported by NBC News.
Among them, there is the lesbian couple Bria Kam and Chrissy Chambers, as well as the LGBT educators Chase Ross, Lindsay Amer, Celso Dulay, Chris Knight, and Brett Somers.
LGBT videos are being flagged and demonetized on YouTube
Kam and Chambers run a YouTube channel together called BriaAndChrissy, where they mostly post funny content about lesbianism and sexuality. In an interview for The Guardian, the couple revealed that their videos, although sometimes cheeky, are mainly intended for teenagers who are questioning their sexual orientation.
The two videomakers revealed that many of their creations, get age-restricted by YouTube's algorithms, even when they don't include sexual-related content. This way, their teen audience can't access the content anymore. In addition, most of the couple's videos have been demonetized, because they are not considered "advertiser-friendly."
Google Ads' policies don't allow ads to appear on sex-related YouTube videos, but the LGBT educators involved claim that even innocent and non-sexual content from their channels got demonetized. They all think that the popular tube site's algorithm could mark their videos as inappropriate just because of "trigger words", such as "lesbian", "gay" or "transgender."
In addition, Chris Knight and Celso Dulay, who manage GlitterBombTV's GNews! YouTube channel, claimed that Google refused to let them buy ads for one of their LGBT videos. According to Forbes, the LGBT video could not be promoted via paid advertising because Google's algorithms labeled it as "shocking content," i.e. sex-related content.
Knight and Dulay claim that a Google employee stated that the reason why the video was flagged as "shocking" was the LGBT-related topic. Kam and Chambers claim to have an audio recording of the whole conversation between the two video makers and the Google representative, and they posted about it on their YouTube channel.
Other than getting their content demonetized and flagged as inappropriate, the videomakers also accused YouTube of letting anti-LGBT ads run right before their content, and for recommending homophobic videos in the "Up Next" section. They claim that Google is not taking enough measures to filter hate speech, so they have to police their comment section themselves.
Lindsay Amer, creator of the educational YouTube channel Queer Kid Stuff, said that they had to disable comments under all of their videos to avoid anti-LGBT bullying, even if this reduced their profit.
The LGBT educators involved in the lawsuit are using the hashtags #DontBeEvil, #BeEqual and #LGBTQvsGoogleYouTube to bring awareness to the issue. This encouraged other LGBT content creators to share their own experience on the popular platform.
@piper_sweeney wrote in a tweet: "There's so much queer content I would love to share with you guys, but I always feel like I have to hold back or else risk getting limited or no ads." @OliverFlies, instead, tweeted: "Maybe I'll come back to making content on Youtube if they get their shit together with supporting LGBTQ creators."
Google's reply
Alex Joseph, Google's spokesman, told to BBC News: "Our policies have no notion of sexual orientation or gender identity and our systems do not restrict or demonetize videos based on these factors or the inclusion of terms like 'gay' or 'transgender'."
In other words, YouTube's policies do not restrict LGBT content per se. However, the tech giant's team admitted that YouTube algorithms could mistakenly mark LGBT videos as sex-related.
In addition, a support page on YouTube's Help Center says: "Our systems don't always get it right, but you can request a human review of decisions made by our automated systems." If your video gets demonetized because of an algorithm error, you can try to have the issue fixed by a human reviewer.
Image sources: Watts the Safeword