Sex-tracking Wearable App Reveals the Secret Habits of Lovers in the US
Is the most popular sexual position missionary or the butterfly?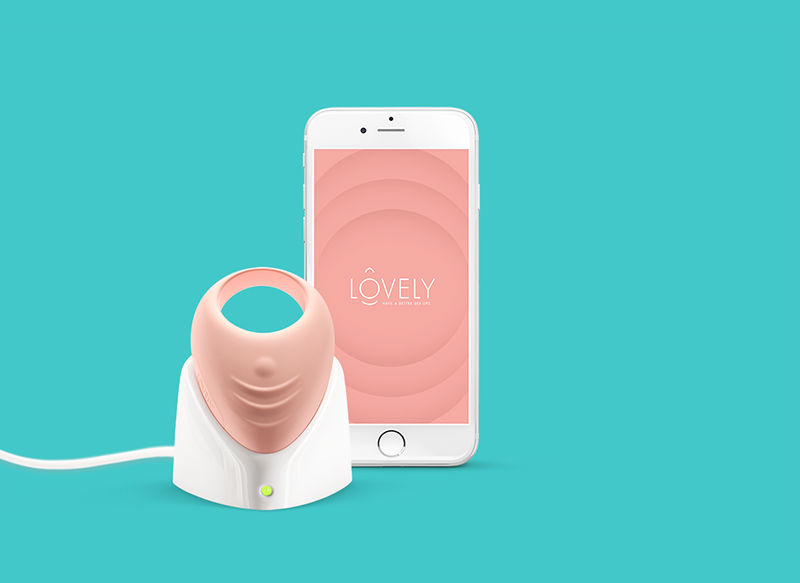 When news of the Lovely vibrator for couples hit in 2015, the media hailed it as the "Fitbit for sex." Glancing at the intimate data since collected by the device and its app, it is easy to see why it's earned this moniker.
Worn at the base of the penis, the Lovely smart sex toy not only gathers performance statistics but also offers suggestions on how to improve pleasure with your partner. But what does the sexual fitness tracker reveal about its users sexual habits?
Sex tech company Lovely, which developed this sex-tracking penis wearable, recently published its findings in series of infographics that offer a glimpse into the private lives of couples in the United States.
70% satisfied with their sex lives
According to Lovey, the information was voluntarily gathered from 423 couples (12 of them queer) and showcases levels of sexual satisfaction, duration, and even favorite sexual positions.
Overall, Lovely reports that the average sexual interaction lasts 12 minutes, and 39% of participants revealed they have sex on Sundays. The majority of participants, 70%, also said that they are satisfied with their sex lives.
Fun in Kentucky
Breaking the results down by state, the highest rating for sexual happiness come from Kentucky at 90%, with the lowest being Utah at 46%.
In regards to sexual positions, it's interesting to see such a diverse spread of preferences. Californians prefer the classic missionary position, along with nine other states. While Tennesseans are most likely to pick the butterfly pose when getting intimate.
You can glean more information on sexual habits broken down by state in both the infographic below and interactive map featured at the bottom of this article.


A valuable resource
While there are still many folks voicing concerns about how sex toy manufacturers acquire, and use, the data collected with their devices, surveys like this one from Lovely show that the data could be an invaluable resource for researchers and sex therapists.
This could lead to improved sex toys as well as insights on how to use them even better.
Anonymously collected information
While we've seen serious financial repercussions hit Standard Innovation after the company collected intimate data on people who used its Internet-connected sex toy the We-Vibe, the people at Lovely are extremely clear that the data they collect is secure—and, in the case of the information they have recently released, completely anonymous.
Image Sources: Lovely, Inc.