Cyber Monday Deals: Save 20% to 65% on Various Sex Tech Products!
Sex toys, VR porn, BDSM jewelry and more!


Black Friday deals set off a sex tech frenzy, cutting prices from 20% to 65% on products such as remote sex toys, VR porn, and BDSM gear! With today being Cyber Monday, time is running out for you to score savings on the items listed below.
(Note that Future of Sex may receive a small commission if you buy items from these online stores.)
Kiiroo – remote sex toys
Sex toy powerhouse Kiiroo is offering deep discounts of up to 65% from November 21 through 28. Along with these savings, certain purchases come with freebies such as VR goggles, cleaning fluid, and renewing powder:
Click here to view all the deals on Kiiroo's interactive sex tech products and accessories.

Unbound – Sex toys, lingerie, elegant BDSM gear and jewelry
What's not to love about Unbound? The sex-positive site sells beautiful lingerie and kinky jewelry that doubles as BDSM gear. Bracelettes turn into handcuffs, earings turn into nipple clamps, and necklaces turn into whips! The Unbound online store also sells an incredible selection of sex toys and accessories.
For Black Friday, the sale is up to 50% off everythingwith code "BLACKFRIDAYBABES", including previously discounted sale items. It starts at midnight EST on 11/24 running through 3 AM EST on 11/28.


For Cyber Monday, the sale is 40% off everything (starting at midnight EST on 11/27 and running through 3AM EST on 11/28) and an extra 60% off sale with the code "LETSCYBERBABE".
VirtualRealPorn – various VR porn sites
VirtualRealPorn [NSFW] is offering savings on its adult VR sites from Black Firday  to No.v 29. Discounts run from 20% to 33% for the main straight site VirtualRealPorn [NSFW] as well as for VirtualRealGay [NSFW] and VirtualRealTrans [NSFW].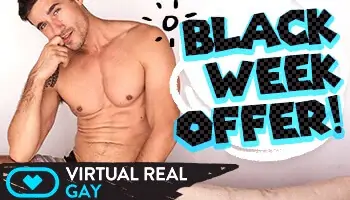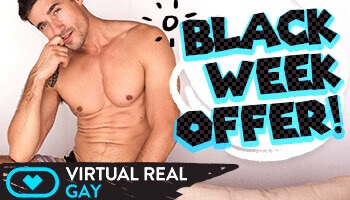 VR Bangers – VR porn site
On Black Friday and Cyber Monday, enjoy savings between 50% and 70% on all memberships offered at the popular VR porn site VR Bangers [NSFW].


We-vibe – Various sex toys
Starting Friday, Nov. 24 and running through Monday, Nov. 17, We-vibe is offering 20% off as well as FREE shipping.

Lelo – Various sex toys
Popular sex toy retailer LELO announced that it will soon be offering discounts of up to 50%  on toys in all categories. The brand is known for selling some expensive devices, so this sale could be your chance to snag one at a more affordable price.
Click this link to view all the sex toys LELO will be discounting.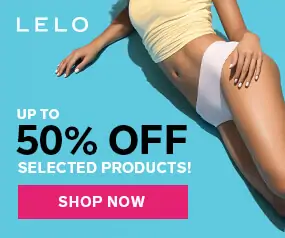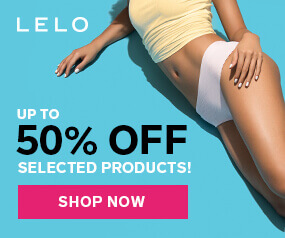 The Stockroom – Fetish and BDSM gear and accessories
For all you kinksters out there, or for those of you who are at least kink-curious, you may want to head over to The Stockroom's Black & Blue Sale kicking off on Black Friday (Nov. 24) and running through Cyber Monday (Nov.27). Best-selling toys and gear will be on sale on the special sale page.
If you spend $99 or more you'll receive a free Black Cotton Bondage Rope at checkout. But if the items in the Black & Blue Sale don't turn you on, you can still save 20% on other items* with code BLACK20. (*Does not apply towards sale-priced items, BDSM furniture, or sex machines.)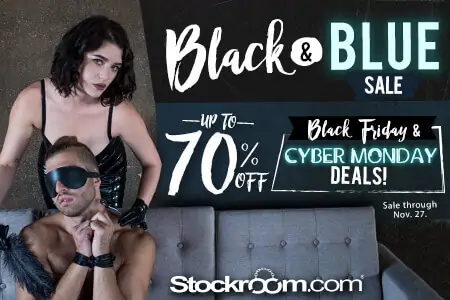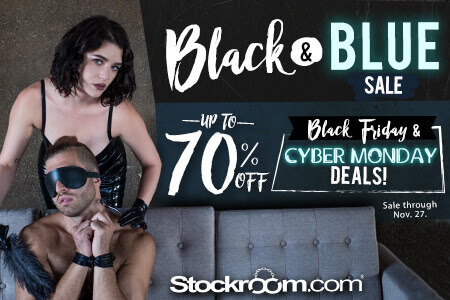 SexyRealSexDoll – love dolls
Get up to 30% off sex dolls and love doll parts at SexyRealSexDolls.