Black Creators Show Leadership in Sex Tech As Big Brands Lag in Diversity
Will the industry embrace Black engineers and product makers now that discussions about inclusivity are at the forefront?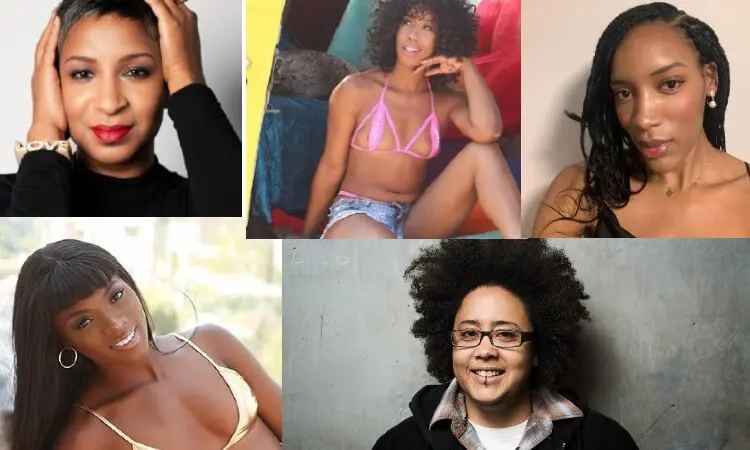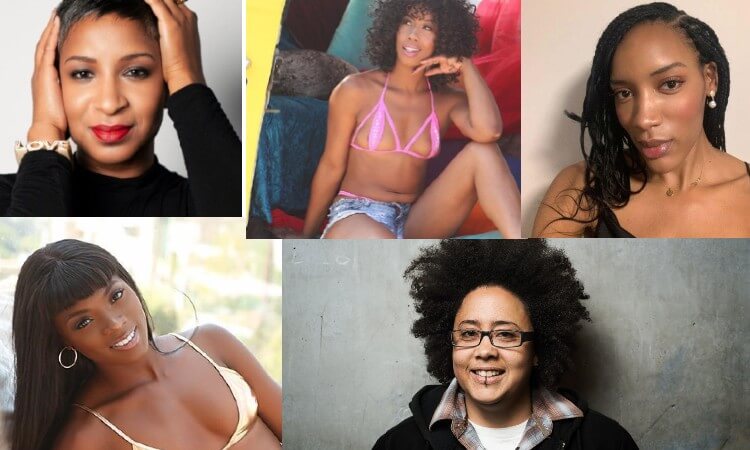 In regards to global popular culture, it can be said that African-Americans have a secure grip on its real-time and digital progression.
However, in the sex industry—especially in the rapidly evolving intersection between sex and tech—Black people's seat at the table is not equal to their level of pop-cultural influence.
But, in the wake of the global resurgence of the Black Lives Matter Movement, there is evidence of swift-moving development that could yield significant benefits.
In speaking with Women of Sex Tech advisor, pleasure strategist, and entrepreneurial sexpert Lidia Bonilla, Pink and White Productions producer and acclaimed film director Shine Louise Houston, plus observing the actions of brands like Fleshlight [NSFW], positive observations regarding the reparational and future steps for Black people, and sex tech can be made.
Honoring those who came before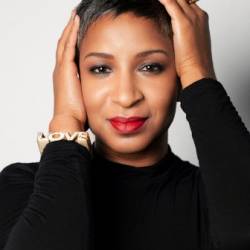 "How Black people engage and survive in white spaces is a topic we keep amongst ourselves, that's now being brought to the forefront," says Lidia Bonilla.
Her House of Plume Moi Box (which promises to "fit in a drawer or nightstand, and elegantly hide your vibrator in any décor") has emerged as an innovative product in the sex toy industry.
One in every 1,000 creators in the sex tech industry are Black.
Thus, the existential and literal survival of Black people and their ideas—especially in a time when an unprecedented global pandemic is coupled with immense racial turmoil—is tantamount.
Bonilla continues with a thought as to her undaunted resolve in the face of unprecedented times.
"I think about the innovators who made space who came before me, whether or not I know their name or contribution, and I'm grateful for their work that's allowed me to have the ability to attempt to work on an equal playing field," she says.
"Many activists paid the price, and I maintain their memory with my honesty and ability to dare to exceed expectations."
Diversity in the marketplace
Pink and White's Shine Louise Houston has similar, yet different thoughts about what happens when expectations related to race are exceeded in a marketplace.
"Diversity in marketplaces allows for new, dynamic relationships to exist between a marketplace once only aware of one standard. Adjusting to a race-driven expansion of expectations is unique," Houston adds.
"Black creators are making content right now in the sex industry are uniquely showcasing their sexuality. It's created a symbiotic relationship where makers and consumers are ultimately sharing. It's not just a maker-to-owner relationship anymore."
At a clip of well over a half-million penises a year for the past two decades, Fleshlight has established itself as a sex industry leader and innovator in the industry of artificial vaginal and anal masturbators.
However, for half of the company's time in existence, there was no representation of African-American women in the company's high-profile "Fleshlight Girls" [NSFW] line of masturbators.
In the past decade, though, stars Ana Foxxx and Misty Stone have had their nether regions molded for the line. How this innovation has restructured expectations of the sex toy and sex tech marketplaces is intriguing to consider.
Brand leadership for Black-positive spaces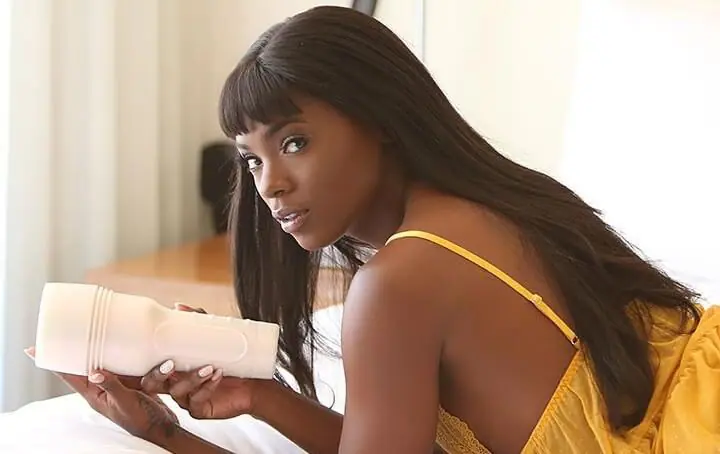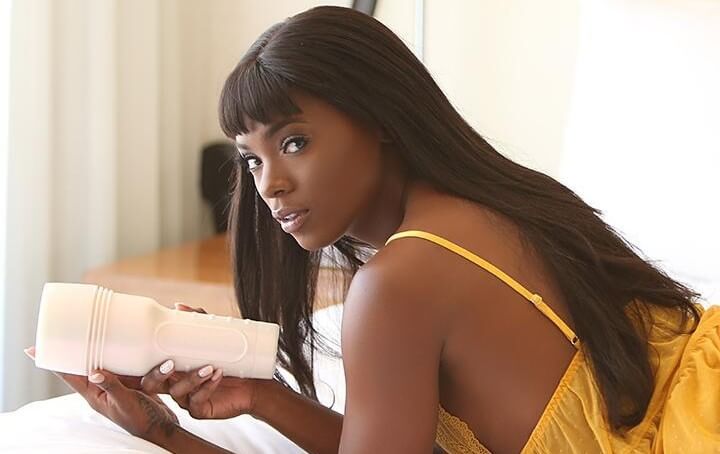 As of 2016, Fleshlight's global sales revenues were north of $50 million, yearly, a 1000% jump from 2006. This revenue growth spurred the company's racial innovation.
The potential for racial change to remain intrinsic to the company's bottom line is fascinating.
Molds for stars like Foxxx and Stone were able to be used with Fleshlight's expansion into the teledildonics industry via their partnership with Kiiroo for their (now out of production) digitized Fleshlight Launch product.
Couple this with the fact that Foxxx and Stone had an hour-long, Fleshlight-sponsored Instagram Live conversation regarding the intersection of sex and the BLM movement.
There's much to think about regarding how Fleshlight could continue to be a leader in the integrational space developing for Blacks in all sex tech realms.
Also, consider as well what Pink and White Productions is creating in the realm of the $6 billion adult entertainment industry. Their ability to uniquely alter a lucrative marketplace to add radical humanism to sex is essential.
Ignored voices push the dialogue forward
Tags and keywords on Pink and White's pinklabel.tv [NSFW] are an ideal place to find the space where race, tech, innovation, and sex, converge in a mainstream manner. Pink Label's owner and critically acclaimed director,
Shine Louise Houston notes that many people who traditionally search pornography sites for content ask one question when it comes to her site?
"Why can't I search for what I want using terms that I've known for years?"
She answers that Pink and White have avoided derogatory racial, gender, and sexual language from their keywords and search terms for the hundreds of films chronicling five decades of queer and underground pornography. It's an audacious move. However, it fits with an era where movements inspiring respect for the humanity of African-Americans and marginalized people worldwide are evolving the future.
Lidia Bonilla adds that Women of Sex Tech, the groundbreaking, half-decade old collective of female sex tech leaders she co-founded, has evolved with the times.
"I'm an advisor now," she says.
"We've made a full embrace of racial inclusivity. Cameron Glover is now our Director of Operations, and SX Noir is our Vice President. We have successfully connected with those who are doing the work and not being appropriately acknowledged. Now they have a seat at the table."
Bonilla continues with a studied thought about how the sex tech industry, past this Black Lives Matter movement resurgence, evolves.
"Black women, well Black people, are evolved past where we were even a decade ago in tech. We want to change the world now. Remaining focused and forward-looking amid chaos, while also listening to our core market, is happening."
She continues, "times are catching up to the level of talent that's available. When "#blacklivesmatter" is a trending hashtag, customers want to know where you stand on the issue. This forces decision-makers at companies or in the marketplace to be open to Black engineers and Black product makers."
Shine Louise Houston tempers Bonilla's thoughts with an opinion on how a diverse, thriving marketplace operates with a knowing smile and shrug in her voice.
"Everyone's so concerned about 'how is the market going to know what they're looking for or how to find it?' It's simple. The market will be bigger and broader, and less attention will be drawn to difference. People will have to adjust."
Image sources: SX Noir, Lidia Bonilla, Shine Louise Houston, Fleshlight [NSFW],