Adult Streaming Site 'Dollbanger' Shoots Exclusively with Sex Dolls
Forget the future, gynoids already star in X-rated films.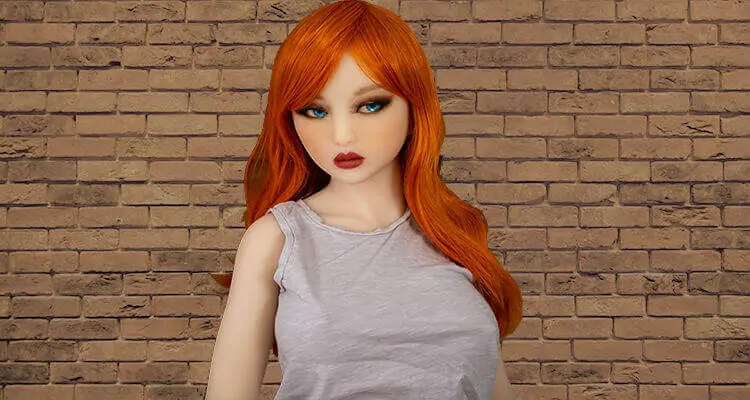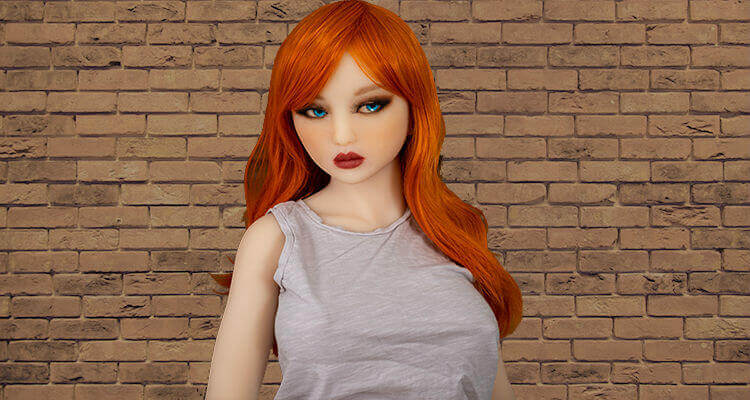 It's not unknown that sex doll brothels are popping up around the world, stoking fears in flesh-and-blood sex workers about the future of their profession.
European company LumiDolls, for example, has already opened "sex doll love hotels" in Japan, Russia, Italy, and Spain, causing media frenzies along the way
What might this growing lust for love dolls do for the world of adult entertainment? Is it likely that we will see more gynoids on screen in the future than our favorite human performers?
Apparently, yes.
Last May, the adult industry veterans Jeffrey Dillion and Calvin Taunton launched DollBanger.com [NSFW], an adult video site where the stars are…sex dolls!
Sex doll sex scenes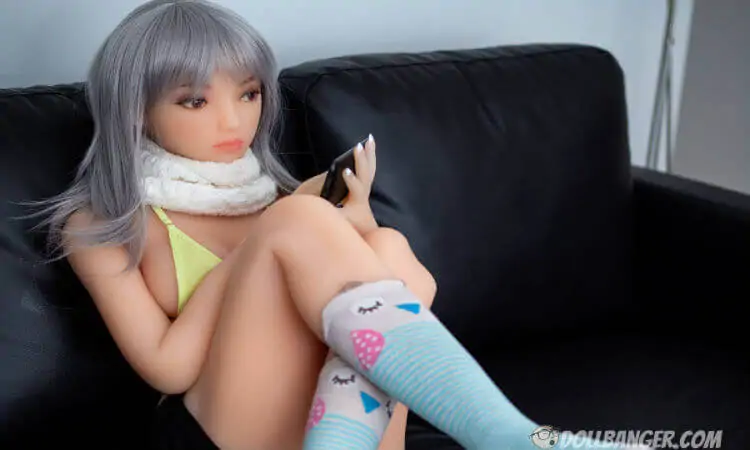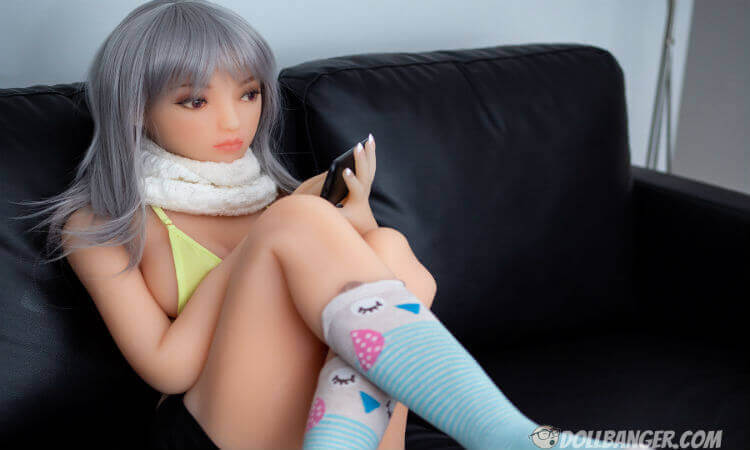 The idea came after the founders realized more and more doll owners were creating amateur videos with their gynoids.
The content on the site is unlike anything else you'll see in traditional adult content: a male actor talks with sex dolls as if they were real humans, kisses, and cuddles them. But, obviously, the dolls can't answer to what their partner says!
To make up for this, the videos are enriched with speech bubbles, similar to the ones of a text message, where you can read what the doll is "saying."
In the heat of the scenes, the creators have made up for the lack of pleasure sounds from the dolls by filling the speech bubbles with onomatopoeic words.
Currently, there are 10 "Doll Stars" featured on the site.
 One of them, Mikasa, is Taunton's "girlfriend.. All of the others are available for purchase at SexDollCanada.com [NSFW], Dollbanger's sponsor, allowing the users to fulfill their ultimate porn fantasies.
How sex dolls and robots are changing adult content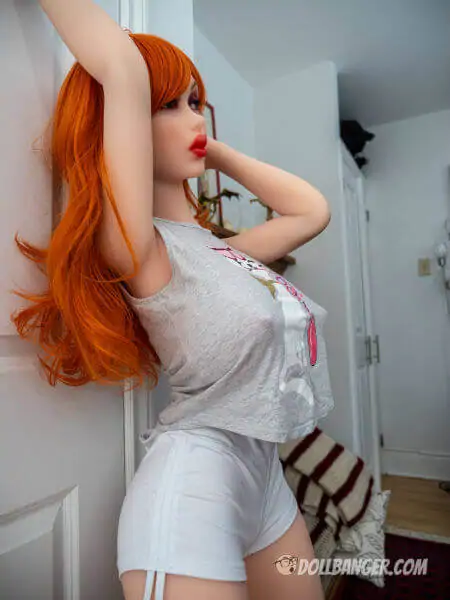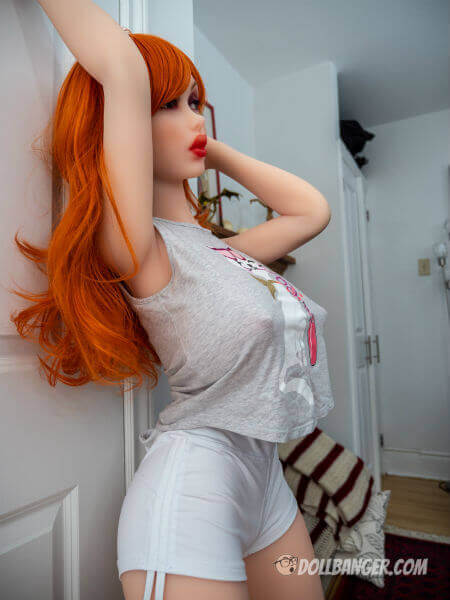 But Dollbanger [NSFW] isn't the only X-rated website interested in featuring sex dolls in lieu of real-life models.
Even xHamster, one of the first adult tube sites to open its doors in 2007, is looking for robotic gynoids to "audition" for scenes with flesh-and-blood male partners.
The tube site hopes to use its own AI technology, the same that allows categorizing the videos on its platform, to develop a robotic adult star that would react to physical stimulation in real time.
On Letsdoeit.com [NSFW], in the scene "Freaky Threeway", the performers Andreina De Luxe and Pablo Ferrari act as a couple who argues because he wants a threesome.
But she's too jealous to let another woman join the bedroom. Luckily, Andreina has the brilliant idea to buy a lifelike blonde sex doll to fulfill her boyfriend's fantasy.
The sensuality of the scene gives it a completely different feel in comparison with Dollbanger's videos and makes it perfect for the most adventurous couples.
Also, a sex doll from AuraDolls.com is the star of an episode of "Future Darkly", a sci-fi series by the notorious production company Pure Taboo. Becca (Whitney Wright) is a single college student trying to find love on a dating app.
The story starts when the app matches her with Robert (Tommy Pistol), an older man who wants her to engage in a threesome with him and his girlfriend, Harper.
What Robert doesn't tell her, is that his girlfriend is actually a sex doll. At first, Becca refuses to have sex with the synthetic, but she keeps fantasizing about her until she can't resist the temptation anymore…
The emotional and delicate plot, focused on the taboos related to the world of sex dolls, is accompanied by cinematic HD images with a 4k resolution.
But the adult industry is also hugely influenced by the sex robot and love doll trend.
In "Riley Reyes Takes Roboc*ck 4K", an exclusive video for Spizoo.com [NSFW], the adult performer is the housekeeper of a rich guy who has a very lifelike AI robot in his bedroom.
She gets instructed by her boss to not touch the bot, but curiosity takes over her and she ends up having sex with it. The fun part is that the robot is actually a male performer with a gas mask on his face!
The adult performer Cory Chase has uploaded on her Pornhub account "Sex Robot Dolled Step Mom", a hilarious video where a young scientist turns her into a lifeless robot only to seduce her minutes later.
It's incredible how she's able to stay perfectly still and impassive while the guy has sex with her!
It is therefore clear that the gynoid trend isn't going away anytime soon. It's very likely that, in the future, we'll see more and more sophisticated robotic adult stars!
Image sources: Dollbanger [NSFW]