Kinky and Green: The Rise of Sustainable Fetish Fashion
Dressing for pleasure—while saving the planet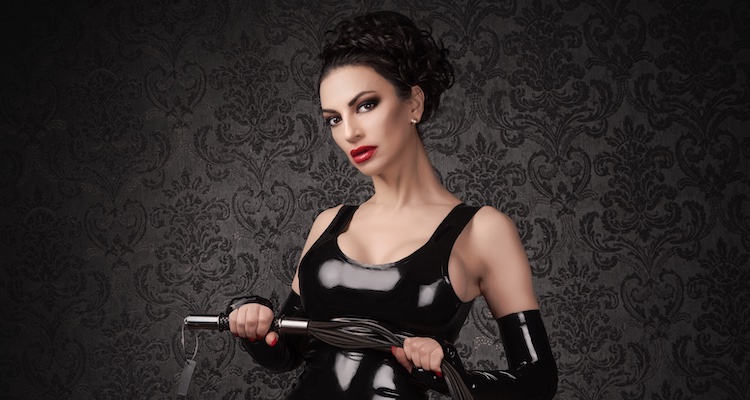 Since 2020, Copenhagen Fashion Week, Northern Europe's largest haute couture celebration, has embraced sustainability by requiring its participants to use Earth-friendly materials in their designs. 
Other events have followed suit, such as New York's Green Show, which is all about looking good while being environmentally aware.
With all this in mind, it seems pretty evident that modern designers are becoming not only aware of up-and-coming fashion trends but also supporting the use of next-gen, recycled, and bio-based materials.
But can this growing movement to create low-impact, recyclable clothing extend to, shall we say, specifically kinky garments?
Or, to put it another way, will green soon become fetish wear's new black?
Fetish fashion: what is it, and who wears it?
Financial Express defines fetish fashion and why it seems to be so ever-increasingly popular as: "Anything that adds a sense of sexuality, kinkiness, quirkiness, and representation of freedom can be classified as fetish fashion."     
Fetish and fashion have been steamy bedfellows for quite some time. In fact, the argument could be made that it and modern designs have always been closely intertwined.
As Financial Express further explained, "After the Met Gala and the VMAs ceremony, it became more prominent. The comeback is proven by the appearance of Kim Kardashian, wrapped from head to toe in a black cotton Balenciaga "T-shirt."
Alternatives on the horizon
The problem is fetish fashion tends to come with a less-than-earth-friendly price tag. For instance, polyvinyl chloride (PVC), one of kink-community's most popular materials, is made from non-renewable fossil fuels.
As author and founding director of the Collective Fashion Justice non-profit Emma Hakansson put it, "While it's worth being aware that producing some synthetic materials actually has significantly smaller climate and other environmental impacts compared to materials like leather and wool, 'less bad for the planet' is not the same as 'good for the planet."
Fortunately, there might be some more environmentally sustainable choices on the way, including some postulated by Håkansson herself, who's consulting on sustainable fashion legislation and working with fashion brands to transition from animal-derived materials towards greener choices.
Håkansson suggests cork, a naturally water-resistant material that, when mixed with cotton, can be dyed and embossed to closely resemble leather, could be a good replacement.
Another possibility is Mirum, which is made from—among other materials—rice hulls, coconut husks, charcoal clay, and plant-based oils and waxes, which can be easily recycled when no longer used.
Latex: best for what ails us?
Another fetish-wear staple is latex. But while it may look and sometimes feel like PVC, it's not as environmentally harmful.
"Latex has often been related to fetishism, but I think designers are starting to realize (sp) that it's a natural fabric," French fashion designer Arthur Avellano told Dezeen, "which makes it very interesting in today's discussions about ecology and ethical issues."
Dawn Mostow of Dawnamatrix Designs agrees, writing, "There are many reasons why latex is an eco-friendly product—at the same time being one of the more popular for fetish wear."
She continues, saying, "First of all, it's made from trees, but the trees don't need to be cut down to cull the substance needed to make latex. Secondly, it is biodegradable. And lastly, latex takes time and skill to render, and that workmanship generally means that the work that goes into making latex garments cuts down on the aspect of rampant commercialism and mass production."
So, it looks like one of the most popular fetish garment materials might already be an eco-friendly fetish fashion choice.
Wild for us, smart for the planet
From Elvis Presley wiggling in his Nudie Suit or black leathers— not forgetting his legendary white jumpsuits—to Madonna's pointy bras and Lady Gaga's meat dress, the desire to show off has led to fantastic performances, ever more interesting art, and numerous iconic and very arousing fashion moments.
But the best could be yet to come, thanks to how the fetish fashion industry is learning how to make us look fabulous while saving the planet at the same time.
We might soon see new, fantastically brilliant dyes derived from fruits and plants, ever-more eco-friendly, supple, and strong materials, and even paraben, vegan, and bleach-free detergents to clean our ultra-arousing new garments with.
Best of all, we could live in a world where looking sexy will go hand in hand with ensuring the world we're living in will be green and beautiful for a very long time.
Image Sources: Photodeposit