Forget Texting! Lovebox Is a Quirky New Way to Send Romantic Messages
Delivering love notes to your long-distance honey just got an upgrade.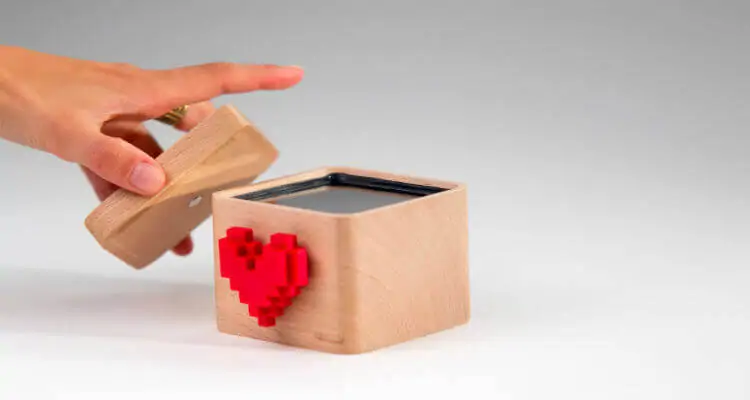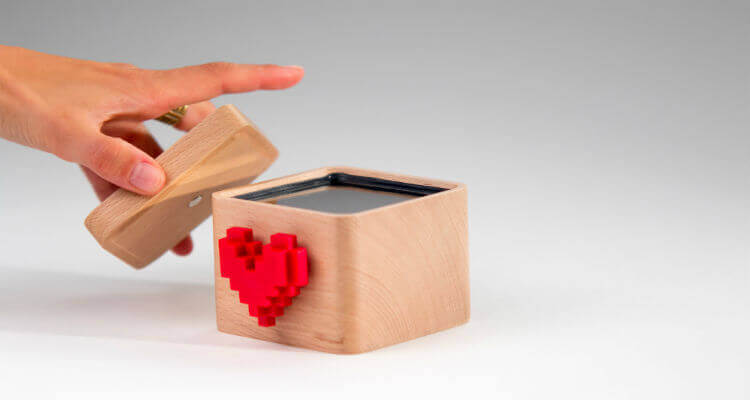 Sending your sweetheart messages can become even more romantic, thanks to Lovebox. It is one of the latest hi-techs gadget invented specifically for long-distance relationships.
At first glance, it looks like just a small wooden box decorated with a cute heart on its front. But it's much more: Lovebox allows you to send thoughtful messages to your loved one by connecting with your Android or iOS phone.
Once you've installed Lovebox's free app on your device, you can type your message, or even draw something cute on the screen. When the hi-tech box receives your message, the red heart on its front starts spinning to notify your partner.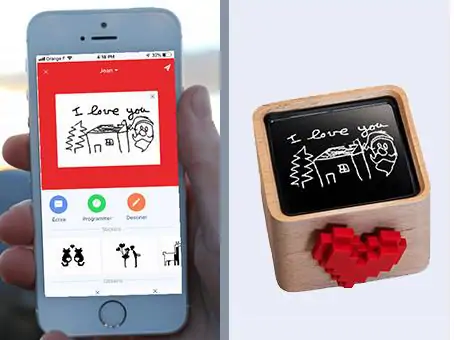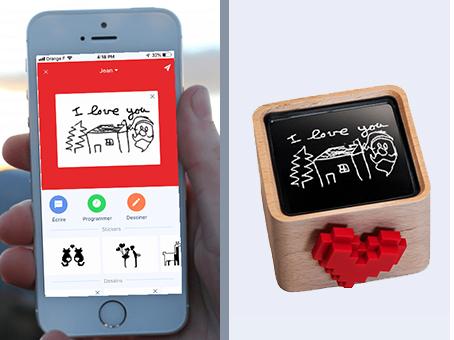 Then your love note or drawing will appear on a tiny screen placed inside.
Your lover can also "reply" to your message by manually spinning the heart, so you'll receive a waterfall of hearts on the screen of your phone. Sounds incredibly romantic, right?
The Lovebox needs to be connected to Wi-Fi to work properly. If you have different family members who live far away from you, a single box can be connected to multiple smartphones.
The story of Lovebox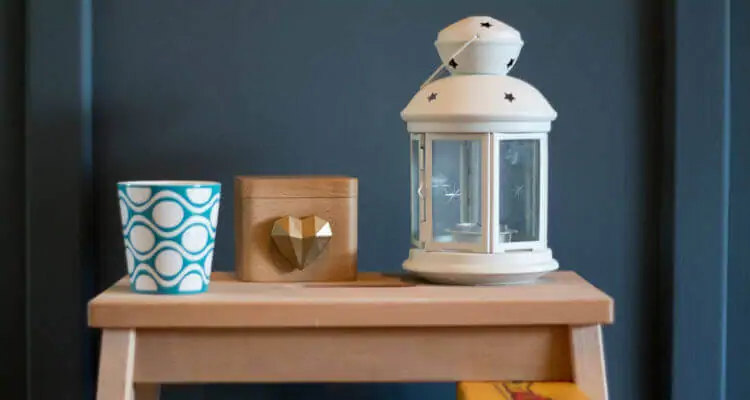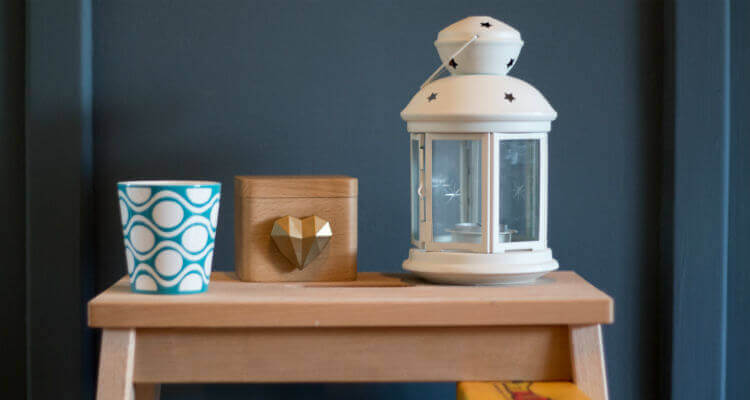 This revolutionary way of sending love notes all around the globe was born of an idea of Jean Gregoire, in 2015. After graduating from the famous Ecole Nationale Supérieure des Mines in Paris, he wanted to get a Ph.D. at MIT in Boston. However, that meant he'd have to relocate far away from his girlfriend.
Before leaving for Boston, Gregoire created his first Lovebox prototype in a French makerspace, and then gave it to his loved one. The initial design had a huge heart, so big and heavy that it made the box constantly fall off the woman's night table!
Since then, the design of Lovebox has improved dramatically and, in 2017, a Kickstarter campaign made it possible to bring it to market.
According to Gregor, his company has already sold 20,000 units across Europe and the US.
Image sources: Lovebox