Terpon Bets on Adult Live Camming to Move into Mainstream VR
Webcam company plans to shake up industry with innovative business model.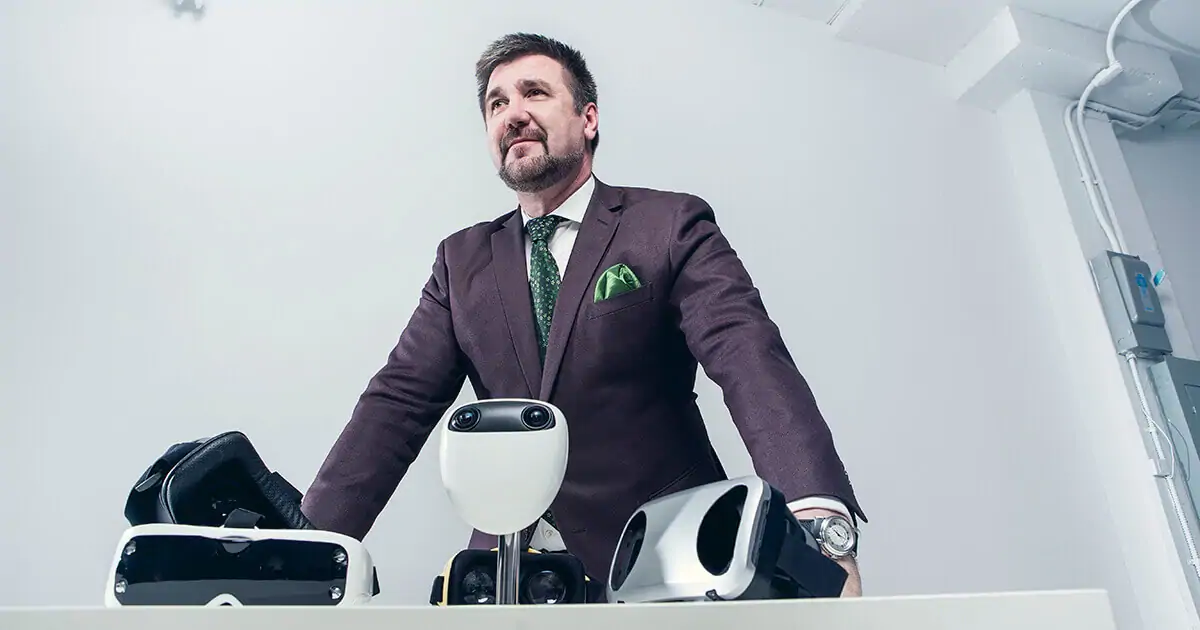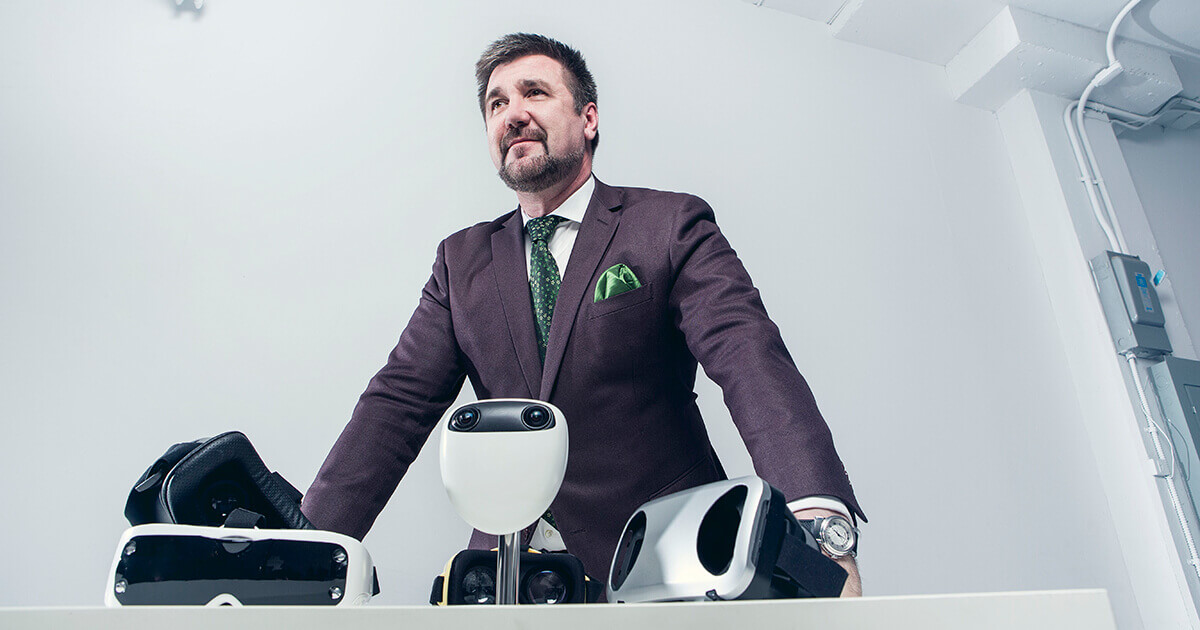 Swiss-based maker of virtual reality and haptic devices Terpon announced that it has just secured a seven-figure investment—led by Taiwanese private investors and a Silicon Valley veteran—as they prepare to launch a new line of high-resolution 3D-VR Cameras.
The funding will go toward mass-producing those 3D-VR cameras, as well as marketing to support their sizeable ambitions of becoming a household name in VR webcam hardware worldwide.
"The adult industry has always been an early adopter of digital technologies, with many companies cutting their teeth in the space, launching innovative technologies that ultimately breakthrough into the mainstream market–and virtual reality is no different," says Terpon CEO Jean-Claude Artonne.
While mainstream users are increasingly dabbling in VR, adult entertainment consumers are rather more enthusiastic. Terpon's strategy is betting that this type of usage will, in fact, serve to bridge that gap between early adopters and mainstream, similar to what happened with VHS and DVDs in the past.
A new model
Instead of selling the expensive equipment, however, Terpon operates a rental model where users can get the latest technology for around $30 per month without a minimum contract. This includes not only 24/7 tech support but also free upgrades every time a newer version of the camera is released.
"Users are no longer chained to a webcam they spent tons of money on. They have the flexibility to exchange their webcams whenever," explains Artonne.
Although difficult to quantify exactly, various reports indicate that as much as one-third of online adult revenue comes from the live camming industry, which means it's big (as in multi-billion-dollar big) business.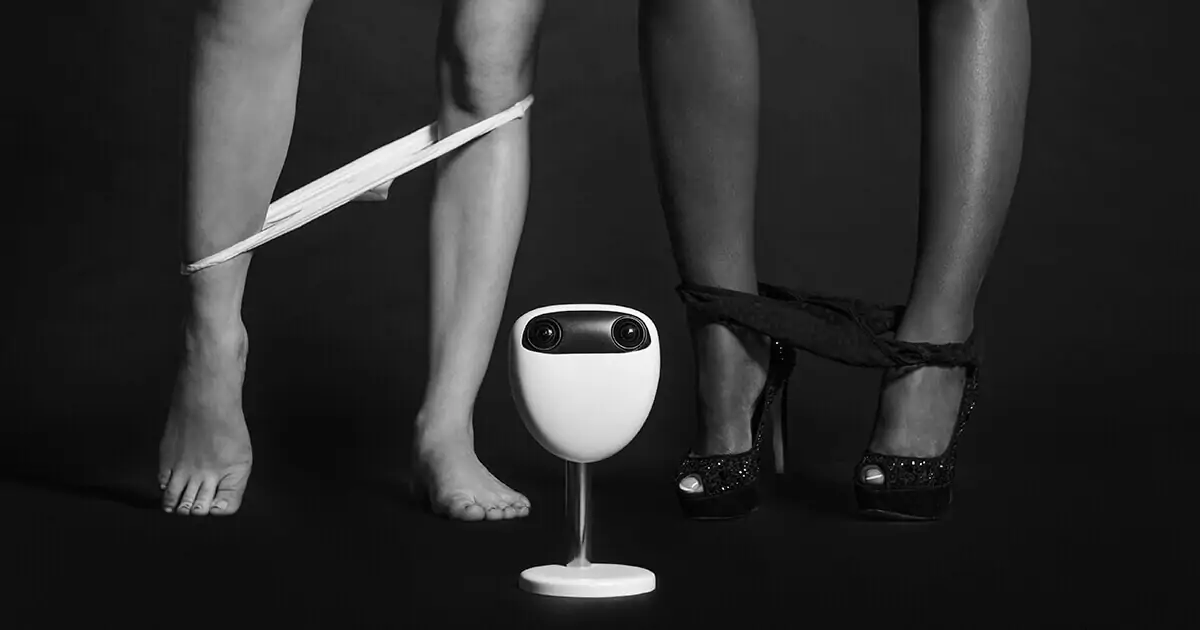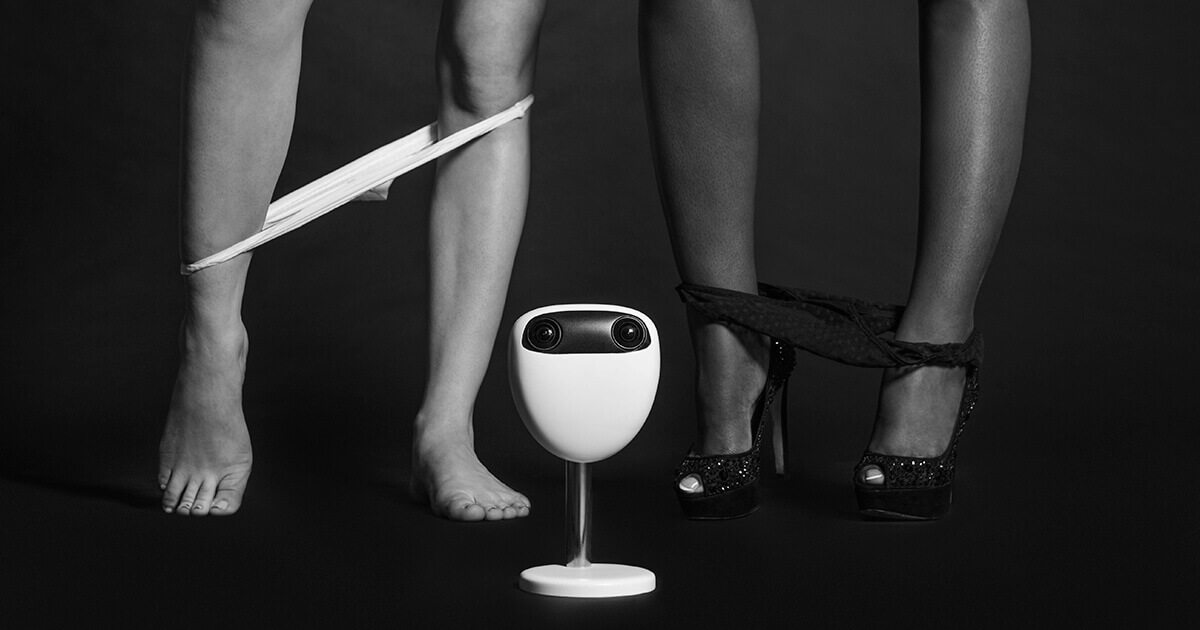 It is, therefore, no surprise that companies like Terpon are investing so heavily in building a first-mover advantage in this booming market. Their latest batch of 3D-VR webcams is available to pre-order now, but units will not start shipping until April. In the meantime, however, they will give away 1,000 units to the most popular independent cam models in their community, starting this month.
That strategy makes sense since the top 0.1 to 0.2% most popular models reach 60 to 80% of camming users. At that high level, it is an extremely competitive space. So models are very receptive to experimenting with new technology to engage with their viewers better.
Innovating sex tech
The next step for Terpon will be to sell high-quality gear such as VR headsets to users. This will allow them to enjoy immersive content on a deeper level—and not necessarily just pornography. From there, the company plans to leverage its network and website traffic to expand its offerings and sell other (not necessarily proprietary) VR, immersive, and haptic technologies such as teledildonics devices.
"Our 3D-4K high-resolution VR webcams will provide an assortment of benefits that will deliver the ultimate immersive experience. Models will now be able to deliver their content in crisp resolution and users will be able to interact with them and feel as though they are actually in the room with their favorite model. The intimacy level will be unlike anything they've ever experienced before and will keep viewers coming back for more."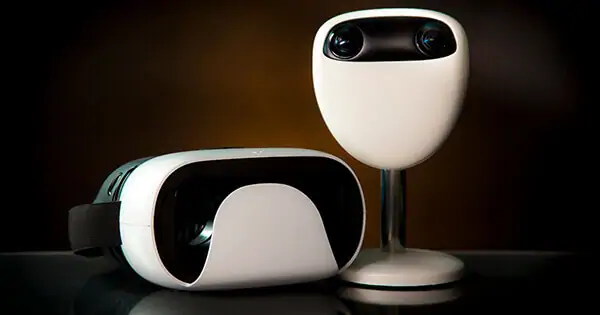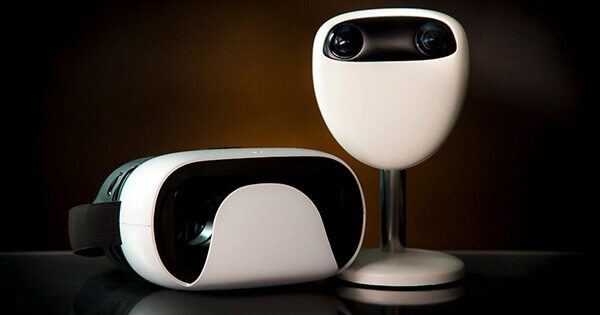 Because adult virtual reality experiences are primarily front facing, Terpon's 3D-VR cameras feature stereoscopic synchronized modules with up to a 200° dynamic field of view and a 360° optional background scan. The cameras stream 2D and 3D video simultaneously and are adapted to cope with very low latency real-time platforms.
The camera—which also features USB plugin stereo microphones optimized for both Mac and PCs—does not require users to install proprietary software as it's compatible with a range of platforms that already partner with Terpon.
It is clear that investing to make the technology platform-agnostic was also a big strategic priority for the company. Terpon currently provides free tools to record 3D-VR videos in the various standard from rectilinear to equirectangular format compatible with viewing technologies such as YouTube, Facebook, Oculus, HTC Vive, Sony PlayStation VR, and other Apps or HTML5 browser-based viewers that are available on all platforms. That, they feel, will allow the technology greater scope for rapidly scaling up.
"The virtual reality marketplace, especially as it pertains to the adult industry, is ripe for a seismic transition, which we are beginning to experience first-hand. As content transitions away from traditional and toward immersive 3D. We want to become the staple camera all performers use when they broadcast themselves," says Artonne.
Image sources: Terpon