Startup Makes Digital Copies of Adult Stars for Interactive VR Sex Game
You could soon be playing with your favorite performer in virtual reality.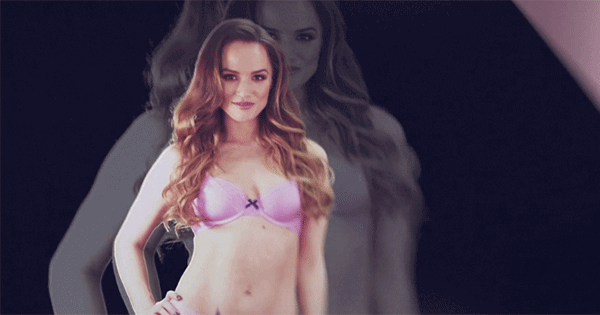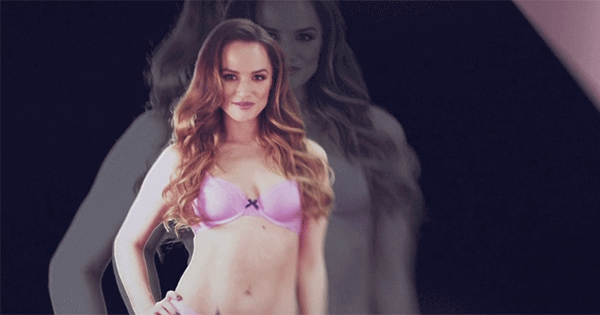 When I heard that someone was developing a new sexually explicit game with a name playfully derived from Star Trek: The Next Generation's famed holodeck I was sort of, kind of, vaguely interested.
Scratch that: I Googled Holodexxx as fast as my little fingers could. As a lifelong Trekkie—so long and so dedicated I still use the term "trekkie" instead of the new-fangled term of "trekker"—the idea of someone developing an explicit game based, even remotely, on something in a Star Trek vein is a wet dream come true.
Not that I really thought that for a moment the goliath of Paramount (who owns the rights to Star Trek) would ever in a million stardates allow anyone to use their property, especially for an erotic game. But, fanboy to the last, I still had my hopes.
Interactive digital performers
Alas, Holodexxx has only the slimmest of connections to my beloved show: basically in name only.
Not that Holodexxx doesn't show promise. Being developed by, according to its website, a team of "AAA game developers, film professionals and (hopefully soon) a community of awesome players," it is to be run on the Unreal 4 game engine. This same engine was awarded a Guinness World Record for "Most Successful Videogame Engine."

Holodexxx co-founder Morgan Young spoke to Upload VR about the project: "Our process is as far from a traditional porn shoot as I think it could be. We fly in our models, they come into our studio for a walkthrough, go to hair and makeup … and then stand in a very unsexy pose as our photogrammetry rig takes 112 simultaneous pictures of their entire body."
With these scans Holodexxx plans to create lifelike models that players can interact with—in all kinds of ways.
"We want people to be able to experience this platform in any way they want," Young added. "We want to get away from joysticks but will be creating builds that use the Xbox controller for the Oculus in addition to touch controls."
While they are focusing primarily on VR—the already-mentioned Oculus Rift as well as the HTC Vive—Holodexxx says that, if there's enough demand, they would consider other platforms as well.
Among the adult stars they have lined up to be modeled are Dani Daniels, Jynx Maze, Skin Diamond, and Christian Wilde. Plus—and a bonus for inclusion—it will feature yet unnamed transgender models.
Things have been quiet on the site, but according to the FAQ and blog, Holodexxx content is slated for release sometime this year. Future of Sex reached out to the Holodexxx media team to confirm but had not received a response at the time of publishing.
More sexually-explicit games to come
While nascent, Holodexxx shows the growing popularity of adult gaming. In addition to the becoming-mainstay erotic worlds such as 3DXChat [NSFW], it often feels like there are dozens of others popping up all the time.
It's also clearly apparent that developers have realized there's gold in them thar hills of fetish communities such as those into Japanese hentai. To use just one example, SexForge [NSFW] is currently fundraising for a hentai-themed MMO (Massively multiplayer online game)
While it's doubtful that Paramount will ever allow a true Holodeck adult game to see the light of day, that doesn't mean we won't see someone, somewhere put together something similar.
Virtual sky's the limit
As the creation of adult games becomes easier, especially with off-the-shelf software, and developers really start rolling, we'll more than likely soon see even more niche adult worlds available.
A furry kingdom of anthropomorphized carnality? A sprawling space epic of otherworldly delights? A Wonderland of surreal sexuality? A latex and spandex cyberdelic/cyberpunk cityscape? A film noir world of private dicks and femmes fatales? A rough-riding Western stage set with barmaids and outlaws?
You name it and before long you, too, might be donning your VR gear and visiting it.
I just hope that, as in the technological playgrounds of Star Trek, when things go wrong we won't have our wildest sexual experiences malfunctioning into the real world.
And, if they do, just remember the magic phrase: "Computer, end program."
Image sources: IRIS