Haptic Holograms: Feel and Play with Beautiful Model Using Interactive VR Controllers
Immersive sex is changing the world of adult entertainment.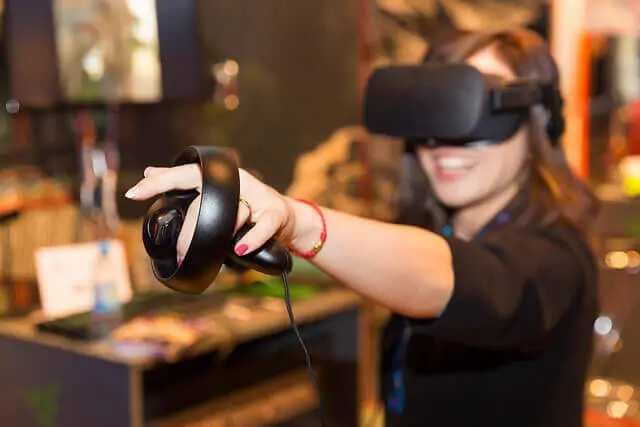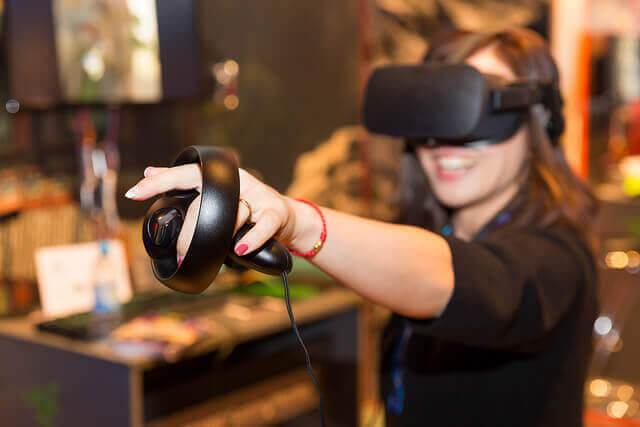 PrimaVR, a European virtual reality startup, has exciting VR porn news. The company has released adult videos that let users not just interact with sexy holograms, but also to feel them through haptic feedback.
Running on high-end VR headsets, such as Oculus Rift and HTC Vive, the new application makes users' virtual reality hand controllers vibrate when they reach out to touch an adult actress. The performer appears in a virtual environment, thanks to playback of digitally recorded 3D images.
According to PrimaVR, the type of touch feedback users experience will vary based on their actions, though the current system is limited to a small degree of variation.
However, Anton Bailey, a spokesperson for the company, said in a press release that PrimaVR is working on increasing the range of possibility: "We will keep pushing this technology forward, simply because hologram videos have such great potential."
Erotic holograms also respond to touch via virtual reality controllers. For example, if you push your hand on a performer's body, it displaces the virtual soft tissue, and touching her breasts will create a slight jiggling effect. You can also take advantage of positional tracking, which allows users full freedom to move their heads and still view content from different perspectives.
Additionally, part of PrimaVR's mission is to create technology that doesn't just innovate but is also affordable. According to the website, the PrimaVR team works to create hologram technology "well suited for film producers that can't use $20k-150k for hologram capture setups that it usually would require."
Clearly, PrimaVR's holograms are worth a look—especially for moderate-budget adult entertainment producers—and even or anyone interested in developments in haptic technology.
A pre-recorded demo of the new PrimaVR application can be viewed here [NSFW].
Image source: Marco Verch
*The article has been revised to reflect that PrimaVR is based in Europe.