Plexstorm's Easter Special: 3 Days, 3 Sex Games, and Nonstop Cam Model Live Streams
Got holiday plans? It might be time to break them.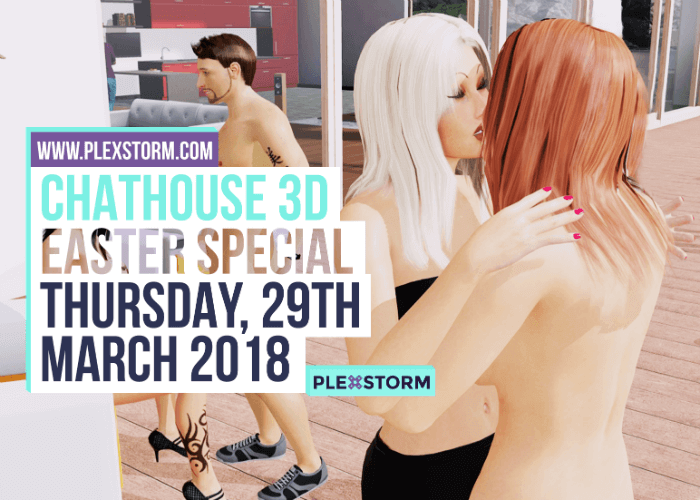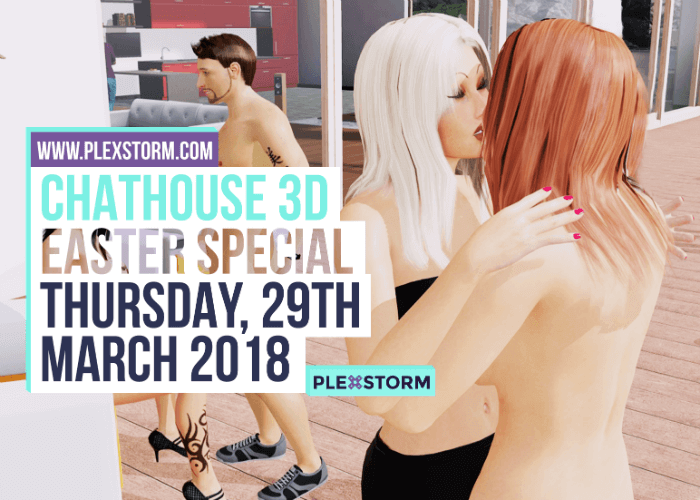 After receiving a lot of reader interest in the newly launched streaming platform Plexstorm, we wanted to let everyone know about the site's upcoming Easter Special. Starting on Thursday, March 29, Plexstorm will host beautiful cam models live streaming as they play three different online sex games over three days.
According to a Plexstorm spokesperson, in order to accommodate different time zones models will be streaming nonstop through all times of the day.
On Thursday, March 29, cam models will be live streaming as they play multiplayer sex game Chathouse3D [NSFW].
On Friday, March 30, the models will be partying inside the 3D sex world 3DXChat [NSFW].
On Saturday, March 31, they will be flirting and getting friendly in the sex game House Party [NSFW].
When the time comes, head over to Plexstorm.com [NSFW]to get in on the fun.
The banners below and above offer a glimpse of the graphics and action you can expect inside each online sex game. However, you can read our reviews of 3DXChat and Chathouse3D for details on our experiences playing them.
So what will you be getting up to this Easter?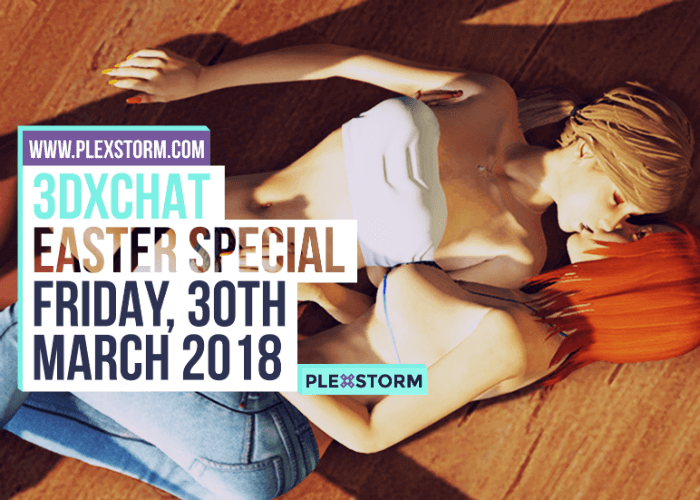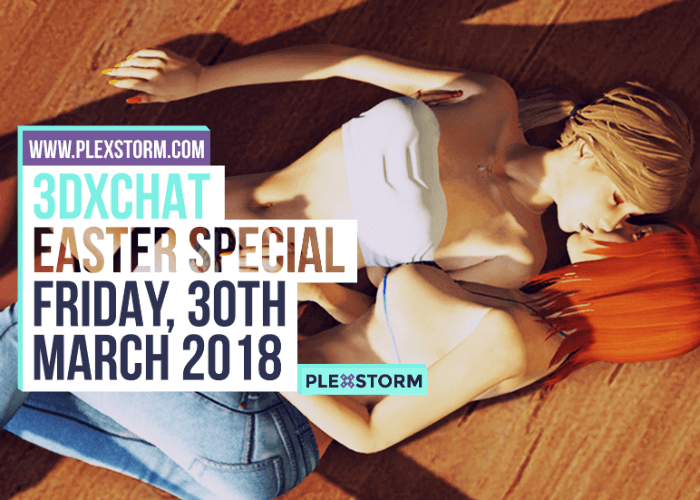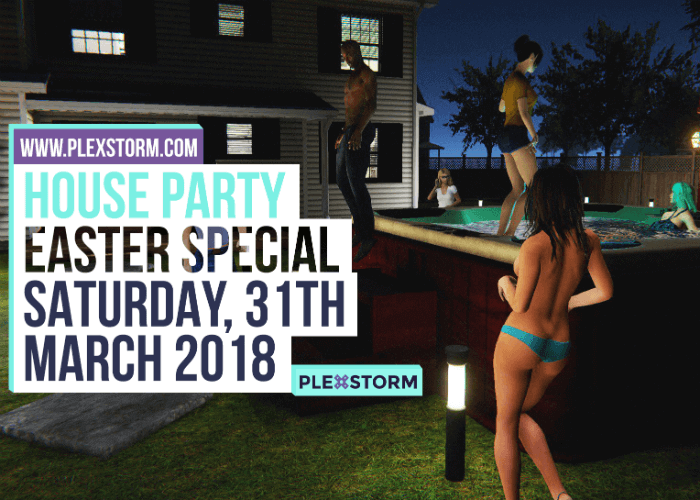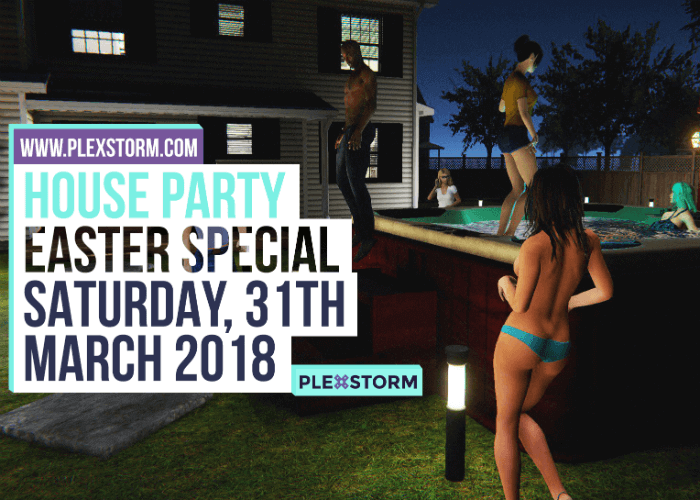 Image sources: Plexstorm [NSFW]