Why Disliked Hentai Fans Are More Accepting of Other Comic-Con Groups
Anime fans' study also reveals shared distaste for smart doll lovers and furries.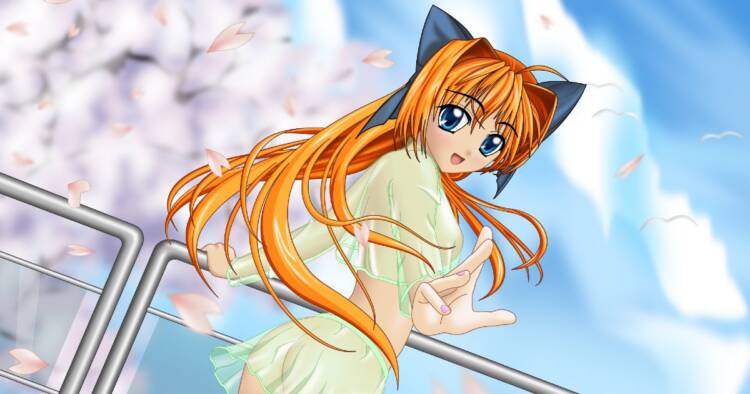 There are many types of erotic material in the world, and preferences might predict how we view ourselves, how we view others, and how others view us.
Hentai is a type of erotica either created by, or in the style of, Japanese artists, encompassing both drawn (still image) and animated (moving image) work.
It features primarily fictional characters engaging in realistic or fantastic events. Hentai is different from anime in that it features explicit sex between characters, whereas anime may feature sexual situations, but does not feature intercourse.
Although people who like hentai may seem odd to those who do not, many people find pleasure from viewing the genre.
Hentai's hole in academia
Yet, research on hentai is rare, as many researchers remain unaware of it or simply choose not to engage.
For example, once I presented a poster at the sexuality pre-conference for the Society for Personality and Social Psychology annual conference, and only a few of the researchers said they knew what hentai was.
Thus, this research is important to raise awareness on what hentai is, and who its viewers are.
As a graduate student at the University of Victoria, I aimed to fill that gap in the literature.
In my recent paper in The Phoenix Papers, with my colleagues at Furscience, we investigated how people who like hentai view, and are viewed by, others.
In the paper, we examined about 1,000 self-described fans of anime, with about 25% of people also reporting that they were fans of hentai.
Both anime and hentai fans were asked to report how much they felt their group was disliked, how much they liked anime and hentai fans, and how much they liked 20 other related groups, such as artists, steampunk fans, and furries, that can be found at the average Comic-Con.
We found that many of the respondents who do not like hentai dislike people who do. Hentai fans, in turn, reported feeling that their group is more disliked compared to anime fans.
Stunning results
We anticipated that hentai fans would dislike other groups more, because they themselves are disliked, and they might dislike those who dislike them. The actual results, however, were surprising.
We found that hentai fans like nearly every other group more, except for a few cases where there was no difference between hentai and anime fans on likability.
What this means is that groups like artists, gamers, musicians, and bronies, are all liked more by hentai fans than anime fans.
The three groups that anime and hentai fans did not differ on was in their liking of steampunk fans (both groups were middling on steampunk fans), smart doll fans, and furries (both groups disliked smart doll fans and furries).
We also found that, if a hentai fan identified strongly with their group, they liked other groups more. Overall, this suggests that identifying with being a fan of hentai, or more broadly, a disliked group, causes you to be more accepting of other groups.
Empathy and acceptance
What could be the reason behind this? If someone feels disliked by others, then, knowing how this feels, that person may be more inclined to accept others for their interests.
This suggestion is further bolstered by the effect found in the paper that feeling disliked predicts someone's inclination to identify with their group.
This may mean that members of other groups that are also disliked might also be more accepting of others.
If you are someone who likes keeping up to date with all things sex, but are worried about how others might view you, at least take solace in the possibility that you are probably more accepting of others.
Image sources: WikimediaCommons/Niabot