Rosy: The Sexual Health App Tackling Low Libido
Founder Dr. Lyndsey Harper wants to start discussions about erotic wellbeing.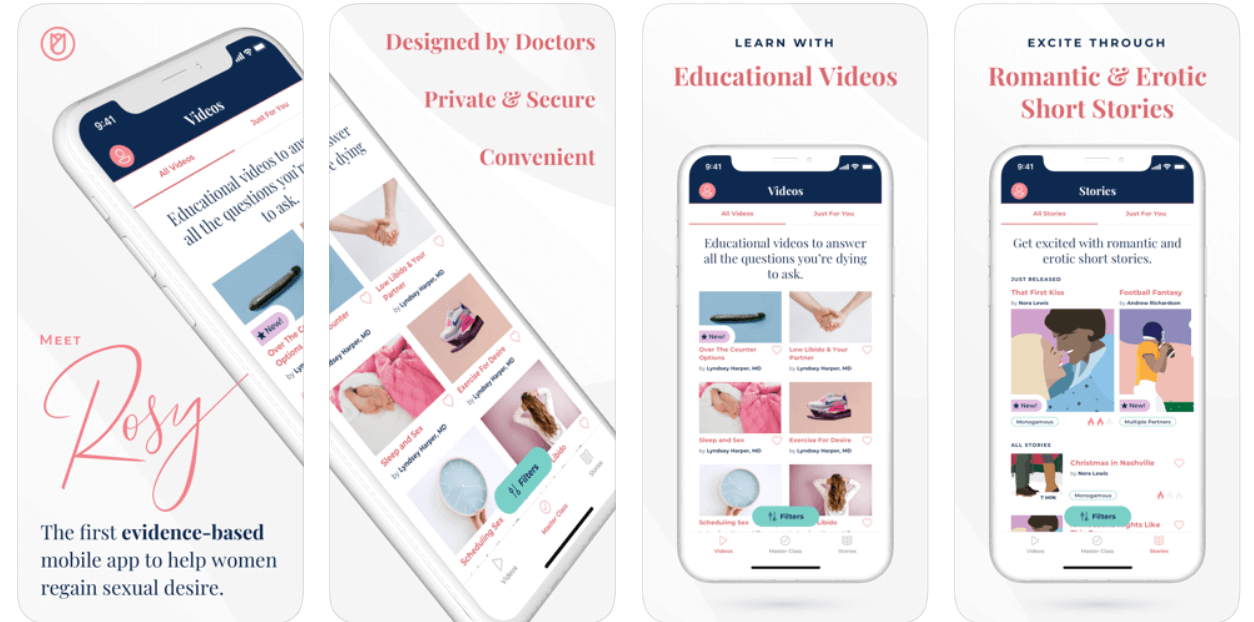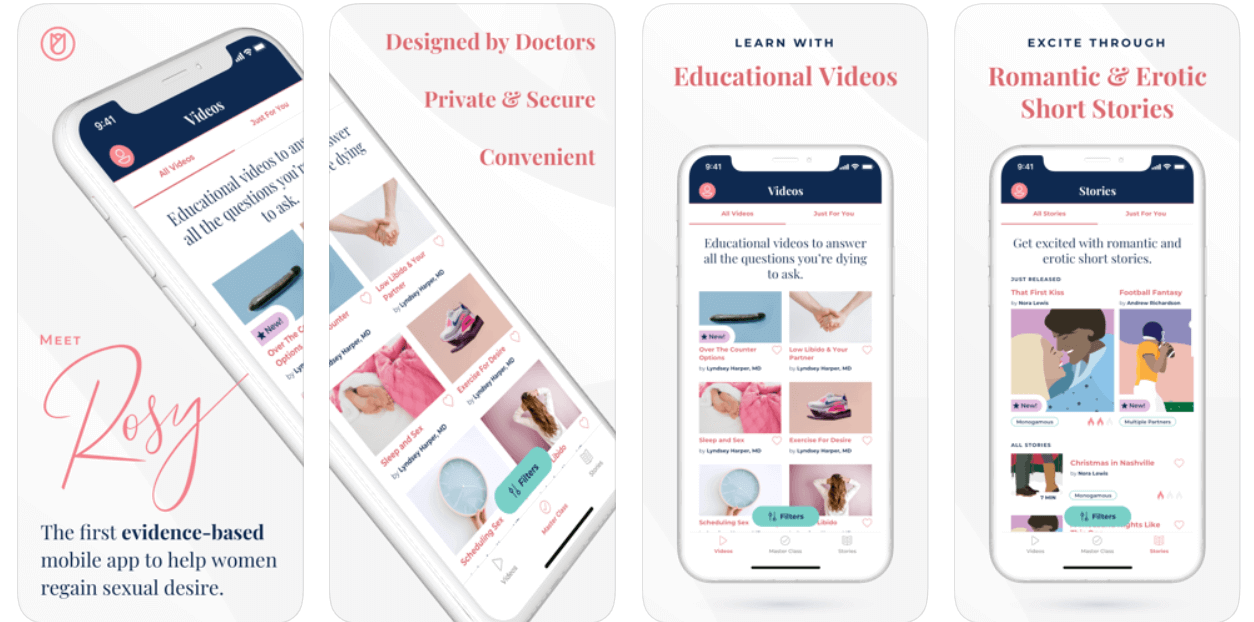 Low libido is common but there is little information available
Dr. Lyndsey Harper, an experienced OB/GYN, became aware of a complete lack of resources and medical information for supporting her patients when it comes to low libido—a problem she was hearing about from patients every day.
Research shows low libido issue affects 38% of cisgender women.
Low libido can be caused by a range of factors. But Harper believes a lack of information contributes to the stigma around sexual health and results in fewer people feeling comfortable enough to speak to their doctors.
Rosy helps users with a range of health concerns
That is why Harper created Rosy, a free-to-download app available on both iOS and Android.
The app, developed with the help of doctors and psychologists, provides up-to-date, medically accurate information about a range of issues that affect libido.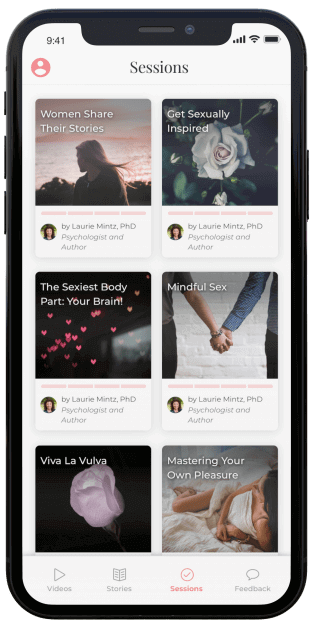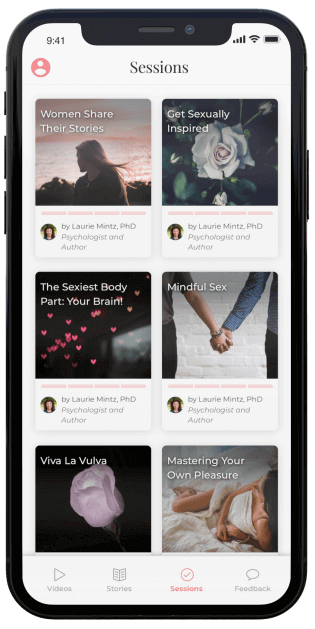 With content targeting people with internal reproductive organs, Rosy shares helpful advice regarding endometriosis, childbirth, stress, and tips for increasing the quality of your orgasms.
There is no correct amount of sex to be having!
Harper does take care to note that experiencing low libido or infrequent sexual intercourse are not inherently issues if you are content in these situations
Instead, Rosy is for when a gap in libido develops between the patient and their partner or the patient feels they have lost their connection to their sexual wellbeing.
Rosy helps people who have deviated from their own sexual benchmarks, instead of setting arbitrary levels for how often people should have sex.
What does the app offer?
Rosy provides an inclusive and de-stigmatizing approach to working on low libido, without compromising privacy.
The app presents personalized self-health advice with manageable and practical steps for improvement. One such feature are its sex education videos with psychologists, giving users accurate and helpful information that can get them working on increasing their libido right away.
For those wishing for some literature to get their temperature rising, the app also shares a customizable collection of sexy stories. They are meant not only to get you in the mood but to provide new ideas and activities to try in the bedroom.
The app can even set notifications for scheduled sex, to remind users to initiate sex with their partner—an idea that they recommend for relieving the stress around intercourse.
Rosy now includes a quiz to check your progress
In 2019, the app was updated to include a new Sexual Wellness Score — a five-question quiz based on the Female Sexual Function Index or FSFI, used by the medical community to monitor patients.
This quiz will pop up the first time you use the app and it is recommended that you retake it each month, providing you with an updated score.
A higher score indicates that you have seen an improvement in your sexual health. But when people gain lower scores than the month before, the app will prompt them to engage with resources within the app for further information, as well as advising them to visit their doctor.
With Rosy, Harper aims to change the culture around low libido
Rosy sets out a straightforward aim to change the way we view low libido and to provide practical solutions for improvement. The app puts sexual health on the agenda, helping people suffering from low libido feel less alone and provides medically accurate information to get them on the path to having better control over their sex life.
Ultimately, Harper wants to open up conversations about sexual health, particularly when they involve pleasure — or lack thereof. By providing an app with content that is both entertaining and informative, as well as being accessible on mobile phones, it provides those struggling with issues around sexual health with the information they need, within the privacy of their own home.
Eventually, with increased awareness about the sexual health of people with internal reproductive organs, the app aims to drive a societal shift toward greater awareness and reducing the shame of sexual health—both within the public and also with medical staff.
Rosy can be downloaded for free on the App Store and on Google Play
Image sources: Rosy