Ann Summers' Sex Worker Directed Campaign Puts Women's Pleasure First
Are the brand's sex-positive ads helping close the orgasm gap?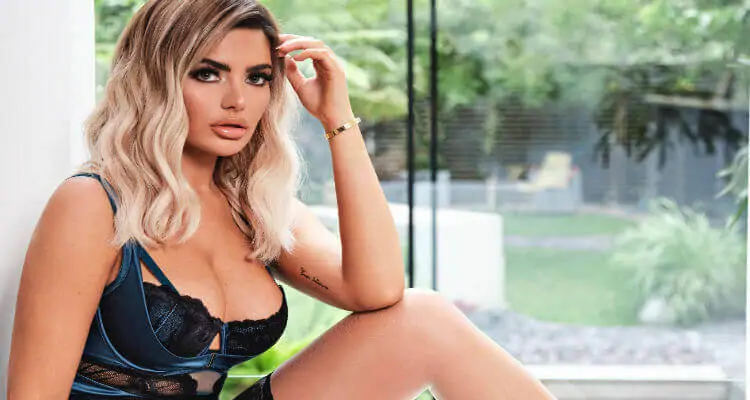 In a move to bring equality to the bedroom, a UK ad campaign features sex technology, and research on different bodies, hormones, and ages.
In July 2019, lingerie and sex toy company Ann Summers revealed its latest campaign: The Pleasure Positivity Project, complete with celebrity director- 2018 UK Love Island contestant Megan Barton-Hanson. (She's also a former webcam model and dancer).
Ann Summers claims the campaign encourages women to discuss their pleasure and fantasies and also promotes body confidence⁠—key aspects of a good sex life.
But can the Pleasure Positivity Project really deliver on this goal? Or it just another savvy marketing campaign appropriating sex-positive and feminist messaging?
In this article, I argue that either way, it's an important step toward reducing the stigma around women's sexuality and desire.
The orgasm gap
Central to the campaign is the role of sex technology in bridging the so-called orgasm gap. The project cites that women will miss out on a staggering average of 1,734 orgasms in their lifetime, compared to men.
This shocking statistic is met with the fact that Ann Summers match that number of missed orgasms by donating 1,734 new toys every year to encourage sexual exploration.
This promotes their line of sex toys to those who would perhaps not be aware of their technology or those who would not know where to start with investigating their own sexual desires.
By donating toys, Ann Summers can raise awareness of how women and couples can bring new techniques into the bedroom that center around women's pleasure, aiming to close the orgasm gap as well as reducing the stigma associated with the sexual pleasure of women.
The key to women's pleasure
Experimenting with sex technology can have a big impact on the sex lives of all users, especially women. Sex toys present the opportunity for women to learn for themselves what feels best and then be able to convey that information to their partner.
There is also some evidence to suggest that masturbation is connected to lower levels of stress and anxiety, with greater knowledge of their own desires and needs allowing for people, particularly women, to feel in control over their sexuality.
Here, sex technology can play an important role in assisting women to achieve orgasm during masturbation, reaping these stress-busting benefits.
The technology advertised on the Pleasure Positivity Project page highlights a range of sex toys, with the intention of promoting experimentation and exploring desires and fantasies, both as solo-play as well as with partners.
They offer options for complete beginners, such as easy-to-use bullet vibrators, and suggestions for the well-experienced, such as strap-ons and anal beads.
The campaign falls on heteronormative assumptions
One thing that I did notice in the campaign, was the reliance on heteronormative assumptions regarding the sexual behavior of women.
For instance, under the title What Women Want, the focus appears to be on cisgender men being clueless as to women's sexual pleasure, which is an important frame but also disregards other relationships with transgender partners, or partners of other genders that could help chisel away this pleasure disparity.
Therefore, with advertisements such as the Pleasure Positivity Project, future campaigns could perhaps broaden their scope to include people of all genders, ages, and sexualities, instead of holding cisgender heterosexual relationships as the default.
Tackling stigma
No matter the financial motives for advertising campaigns such as that from Ann Summers, the promotion of women's pleasure can become a powerful method of reducing stigma, promoting exploration, and starting conversations about sexuality and desire, in a way that prioritizes the needs of women.
This also encourages women to understand their sexual needs as valid and worthy of being fulfilled, even as their desires may change over time with age and with different partners.
Being able to openly discuss sexual pleasure, as the campaign claims most men already do, allows women to learn from each other and then feel able to discuss their needs with their partners.
Furthermore, having a former sex worker and celebrity, who has dealt with stigma for this work and her on-screen sex life, as the director of this campaign, promotes the acceptance of sex work as work, as well as demonstrating that women should be proud of their sexuality.
The focus on sex toys as being vital for closing The Orgasm Gap demonstrates the importance of new developments in sex technology for empowering women to have greater control over their own pleasure, whether alone or with a partner.
However, the true effect of sex technology can be best realized when the stigma around sexual pleasure and behavior is reduced and people of all genders feel able to discuss their needs and desires without fear of judgment.
Image sources: Ann Summers