Girlplay Shakes Up Safe Sex with Spray-On Condom
Say hello to contraception in a can.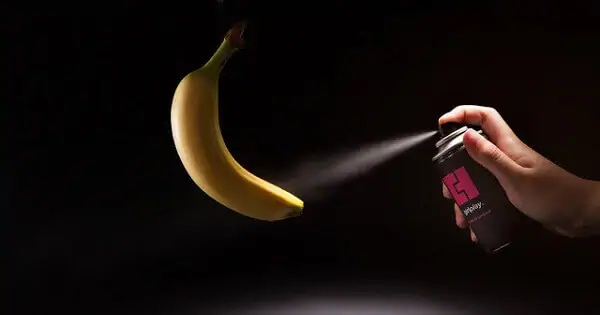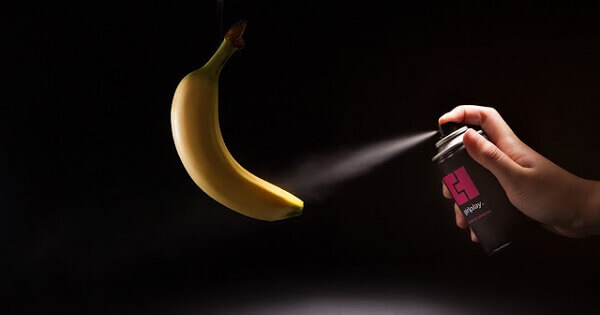 Society is always looking for new ways to promote safe sex. Philanthropists are even in on the game, with organisations like The Bill & Melinda Gates Foundation donating millions of dollars to the development of the "next generation of condom."
However, the next step in contraception may just be a new spray-on condom currently being developed by design student Michele Chu.
Initially created while studying at the Pratt Institute's Munson Williams Proctor College of Art and Design in New York, the spray is said to provide protection for both genders. In a positioning statement on Packaging of the World, Chu described the product as being for "bold and daring women," and perfectly suited to today's fast-paced environment.
Dubbed Girlplay, the aerosol-based technology works by creating a contraceptive seal around the penis via a spray-on liquid latex. This aspect will supposedly eliminate the need for different condom sizes. Chu added that this element of their design is similar to spray-on bandages.
The designer has also created a Lover's Kit, which comes with a spray-on condom for men and women, along with a variety of conventional condoms and a remote-controlled smart bra.
According to Chu, the kit's remote control will be capable of controlling the condom's modes, effects, and flavors, as well as being able to remotely unhook the smart bra.
During an interview with PSFK, she also said that the condom market could use a revamp.
"Condoms look like those little ramen seasoning packets. They've just been these square things forever," Chu said.
Unfortunately, while the technology may sound exciting, the condoms are not ready for consumer release. However, Chu has plans to continue developing the product after graduation, with the end goal of starting her own company.
Contraception in the near future
While Chu's concept may sound futuristic, this isn't the first time someone's attempted to create spray-on contraceptives.
In 2007, German entrepreneur and sex educator Jan Vinzenz Krause tried to bring a spray-on condom to the market called the "Jolly Joe." However, despite his best efforts, the pursuit proved unsuccessful. Trial users complained about the aerosol cans' loud hissing sound during application, along with the more problematic three-minute waiting period for the latex to dry.
Beijing-based company Blue Cross Bio-Medical has also developed a female spray-on foam condom made from "silver nanotech particles." Making use of a polyvinyl alcohol resin, the foam forms a physical membrane that protects against pregnancy and infection.
Although at this point it's unclear if Chu's concept will be successful, it seems clear that designers are still passionate about encouraging safer sex. And Girlplay's media attention suggests that consumers are always looking for new alternatives to traditional contraception.
Would you try a spray-on condom?
Image source: Michele Chu – Packaging of the World