Cybersecurity: How to Protect Your Online Sex Life from Hackers and Predators
New ways to safeguard tomorrow's tech, privacy, and sexual romps.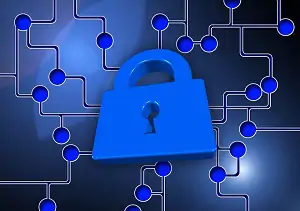 It happened. Hackers have uncovered infidelity dating website Ashley Madison's 33 million members, their identities, addresses, and fantasies.
As our sex lives become increasingly technological, could our sex tech devices and software also be hacked? How are developers keeping us safe?
Marketing site The Drum explored these questions recently in its documentary The Big Turn On. The filmmakers spoke to sex tech companies and experts about maintaining privacy in our current digital age.
Keeping your teledildonics safe
Internet-connected sex toys are becoming increasingly popular.
To keep devices protected, Kiiroo has invented its own simple line of defense for users of its interactive smart vibrator the Pearl and male sex sleeve the Onyx. According to the Kiiroo website, video chats between its teledildonics users will occur in its own Skype-like program.
For security, users receive a six-digit code that they must use to enter a chat room. After five minutes, the code becomes invalid so that uninvited users and hijackers who happen upon the digits can't enter.
Avoiding hackers and predators
In any online venture, hacking is common. Online psychology specialist Nathalie Nahai said in the documentary  that when going online for sex, people must protect themselves on two fronts.  They need to ensure their safety in the hands of their online sexual partner, and that chat services are as difficult to hack as possible.
Nahai suggests that adult chat users ask two questions:
How much do you trust the other person or people?
How much do you trust the technology you're using?
Laws are also coming into effect to safeguard people's sexuality in the online realm. Journalist Alix Fox predicts that more laws will change to protect sex tech users and their intimate details.
"It's a fascinating subject, but also one which, with regards to legislation, is going to be very interesting to observe," she said in the documentary.
How cybersecurity is changing today
We're seeing complex algorithms lock hackers out of live chats in the form of Kiiroo's cybersecurity. This safeguards users from having their intimate moments invaded, as well as falling victim to identity theft and malware attacks.
Also, we're watching the law move toward protecting people's privacy in their online sex lives by cracking down on photos and videos of former sexual partners.
For example, some U.S. states and the Australian state of Victoria have outlawed posting sexual images without permission from the person shown. The Philippines introduced a similar law in 2009, adding that pictures taken with the person's permission are still illegal if the nude person hasn't approved it being shared online.
The future's simplest line of defense seems to be thinking for ourselves and only indulging in situations that we trust.
How safe do you think online sex will be in the future? What's still vulnerable? Leave a comment.
Image source: geralt