That Time I Saw Moaning Sexbots at an Adult Expo [VIDEO]
Reminiscing about seeing love doll technology in person via Future of Sex footage.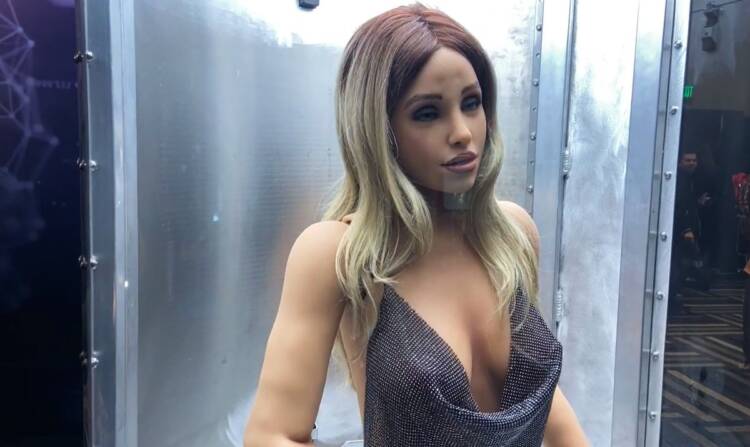 Around this time last year, I was getting ready to fly to Las Vegas for the 2020 Adult Entertainment Expo. I stayed put this January, however, as the physical event was canceled in favor of an all-digital AVN 2021. It took place from Jan 20 to 23.
The awards ceremony, model performances, and industry seminars were live-streamed this year. But of course, there wasn't the same ability to wander the expo venue itself to visit company booths and check out their latest products.
RELATED READ: Stunning Sexbots, Love Dolls, and a Ripped Male Hot Cop at AVN 2020 [PHOTOS]
That's why I'm reminiscing about meeting RealDoll's love doll "Harmony" for the first time, finally, last January. CEO Matt McMullen gave me a live demo of the robotic sex doll's speaking and artificiall intelligence capabilities.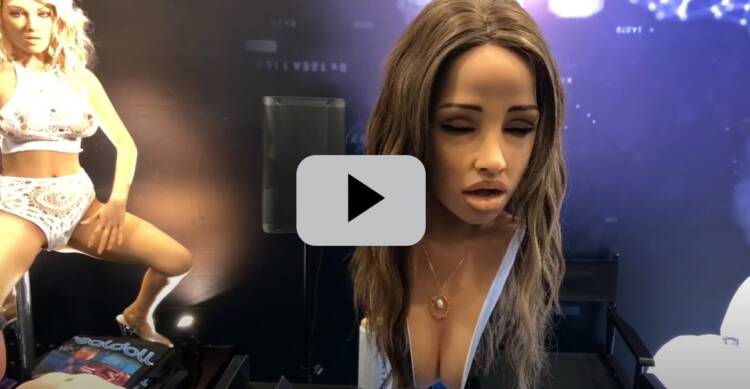 However, with hundreds of people walking around the Hard Rock Hotel connecting to Internet and Bluetooth with phones, computers, headphones, and other tech, the conditions were less than ideal.
So when I asked Harmony, "What was the future of sex?" her response was garbled. Understandably, she had a hard time hearing my question, but getting it out without lags and interruption.
RELATED READ: State of the Sexbot Market: The World's Best Sex Robot and AI Love Doll Companies
The Harmony AI sex doll functions best more private settings.
Instead, spectators were treated to vocal and realistic moans of pleasure from the two robots on display. One was the standalone robotic head while the second also showed off a torso with moving arms.
So if you want to get an earful of what the AI love dolls sounds like while reaching orgasms, you can watch the video above or view it at our YouTube channel.
Just make sure you have earphones on or that you're somewhere appropriate to listen to moaning gynoids.
Image sources: Jenna Owsianik