3 Top Vibrator Types That Are Great for First-Time Users
The best devices to try for those brand-new to sex tech
Vibrators are one of the most popular sex toys for women. They are straightforward, easy to use, and highly effective. As a result, many women choose their first adult toy to be a vibrator.
Just as with any other sex toy, vibrators come in a wide variety of different shapes and models. Because of this, it can be difficult to pick the right type for you. This is especially the case if you're a first-time user.
At first sight, every vibrator might look similar. The truth is, however, that there is a wide variety of different models, each of which can please you in its own unique and mind-blowing way. Below, we introduce you to three top vibrator types that are great for first-time users.
Keep on reading to find out what's the best vibrator type for your sexual needs.
3. Classic vibrator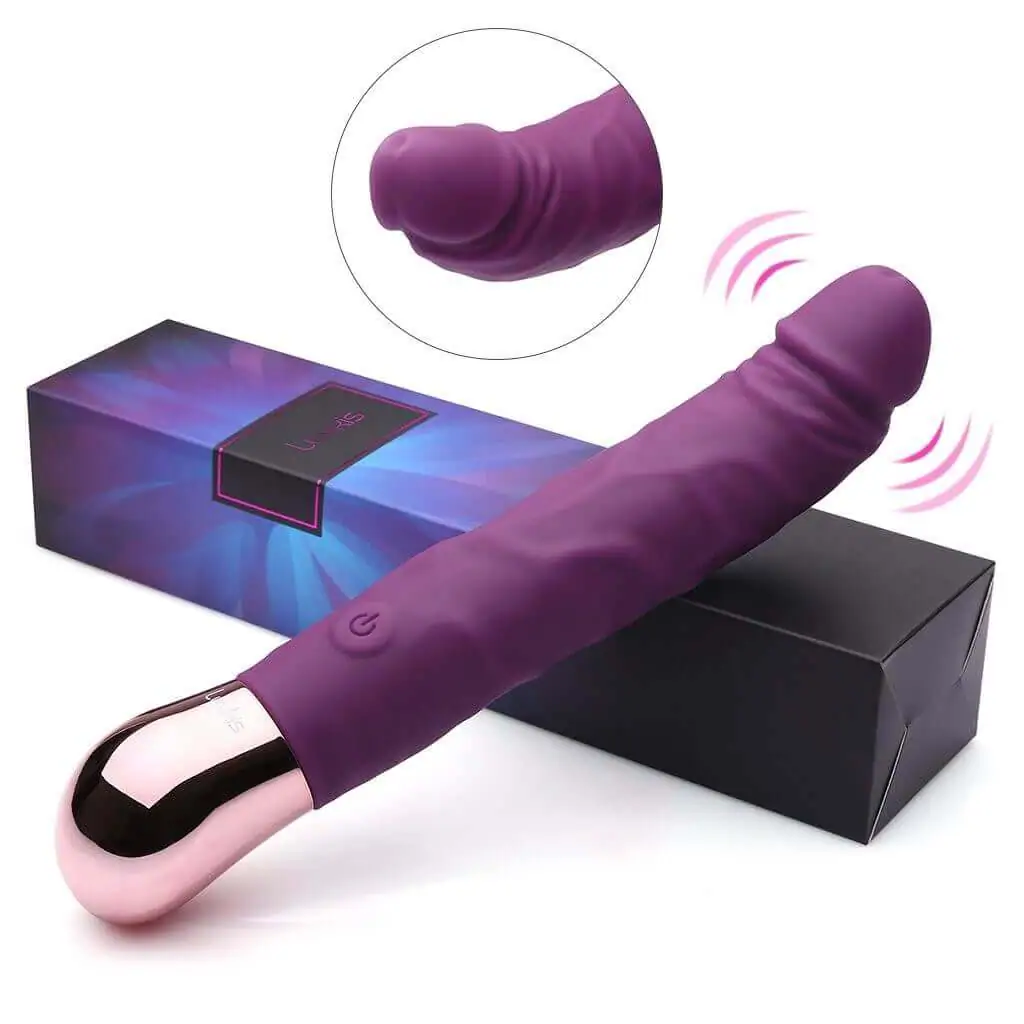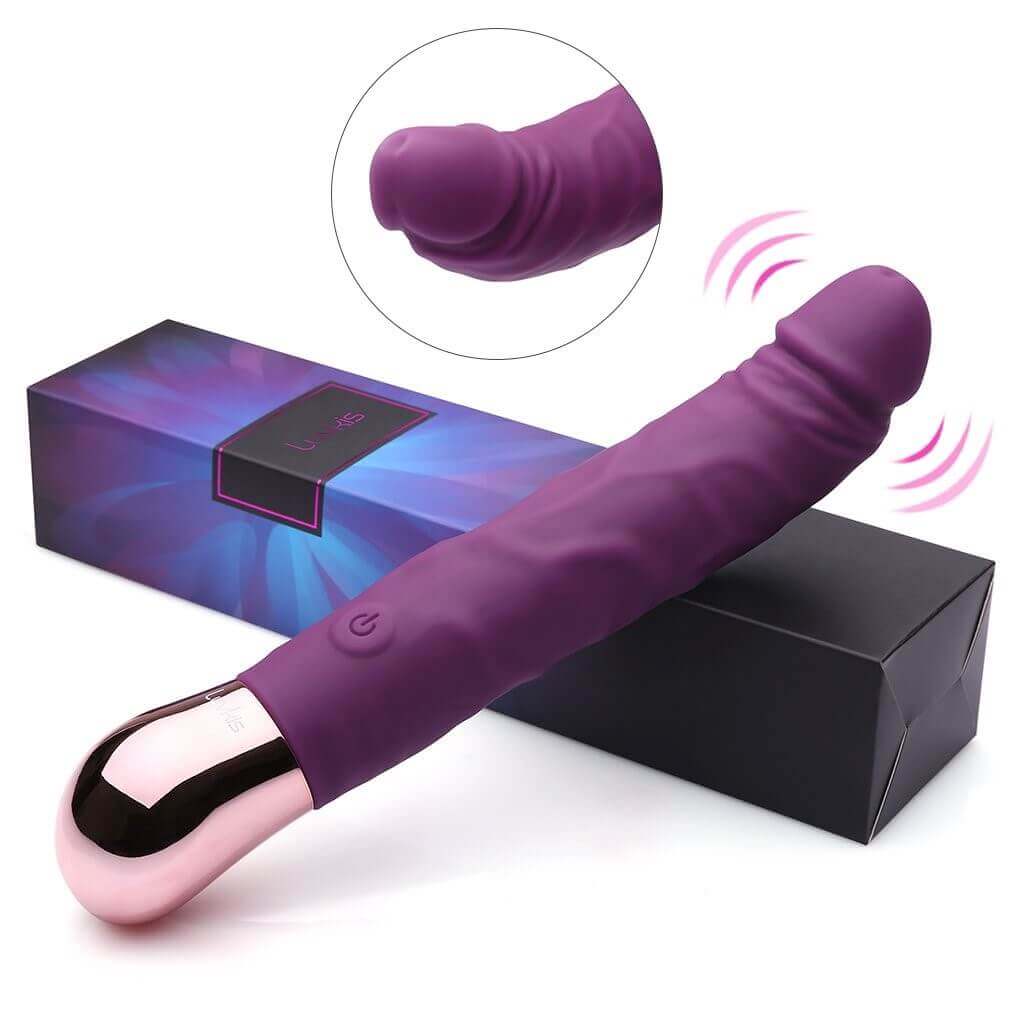 If you're new to sex toys, why not start off with something simple? The classic dildo vibrator is the most basic type available. These vibrators mostly feature a straightforward cylinder design. But just because they are basic does not mean that they can't rock your world!
Take this unique vibrating dildo from Luvkis, for example. This is one of the latest model dildo vibrators available on the market that is shaped like an actual penis for extra realism. It features a straight-forward one-button design that is easy to operate. Thanks to its curved tip, this classic vibrator allows you to reach your most sensitive feminine parts including your G-spot.
Like most modern-day vibrators, this beauty has been crafted out of body-safe and FDA-approved silicone. This makes it easy to clean and 100% safe to use. It comes with 10 different vibrating modes and a powerful USB-rechargeable battery. Thanks to its waterproof design, you can even use it in the shower for some underwater fun.
What really sets it apart from other vibrators is the fact that it comes with a detachable bottom that allows you to attach it to a wearable base. By doing so, you'll turn this exciting adult toy in a wearable strap-on which makes it perfect for having some unforgettable role-playing action.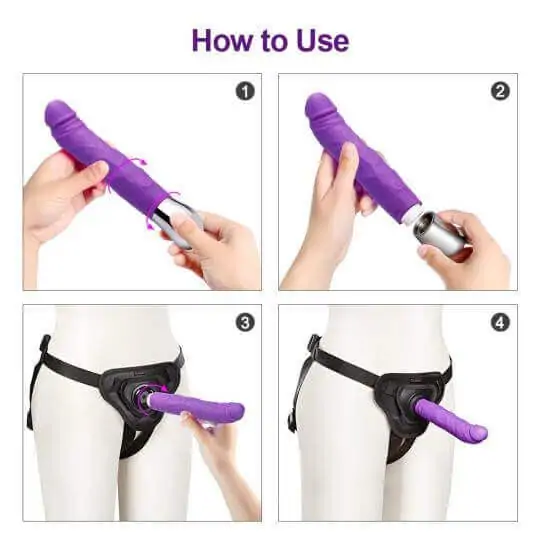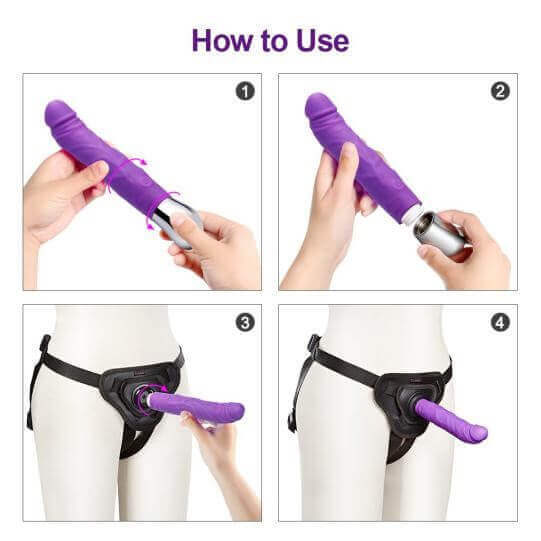 2. Rabbit vibrator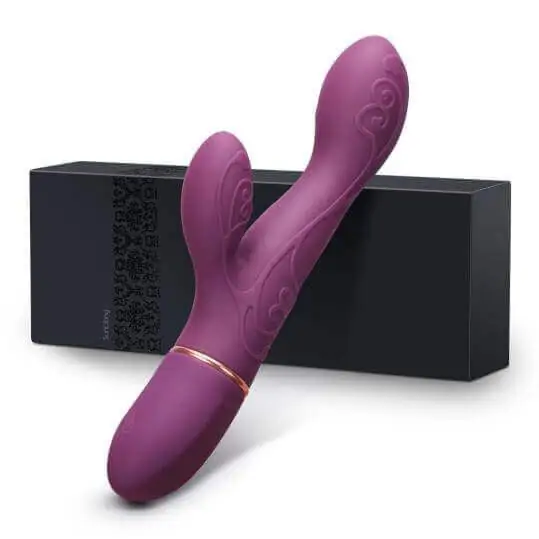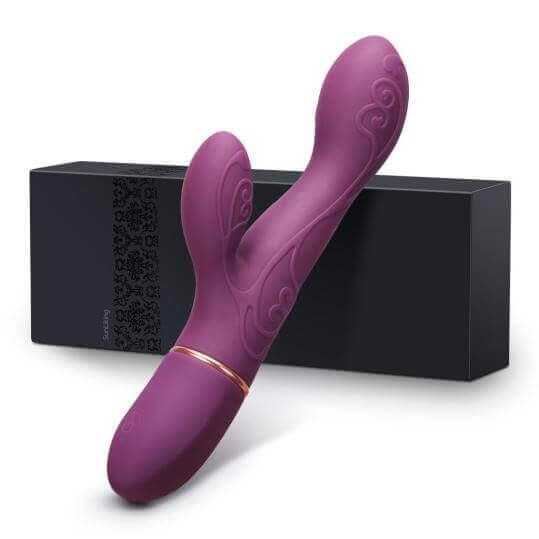 If you know a thing or two about vibrators, you probably have come across the name ''rabbit vibrator'' before. This vibrator type is perfect for both first-time users and advanced sex toy lovers. Thanks to their unique design, these sex toys for women are guaranteed to please you over and over again.
What sets a rabbit vibrator apart from other models is the fact that it comes with an extra little ''finger'' attached to the shaft of the main vibrator. Unlike the main shaft of the vibrator that goes inside of your vagina, this little finger is meant for external stimulation. When using your vibrator, this finger will stimulate your clitoris with its breathtaking vibrating patterns. This allows you to enjoy both penetration and clit stimulation at the same time.
It is not a secret that many women find it difficult to reach an orgasm solely through penetration. Instead, stimulation of the clitoris is needed. This is why a rabbit vibrator is so popular among many women out there. By allowing you to enjoy both penetration and clit stimulation, it has never been easier to reach that explosive orgasm you've always dreamt off.
1. Bullet vibrator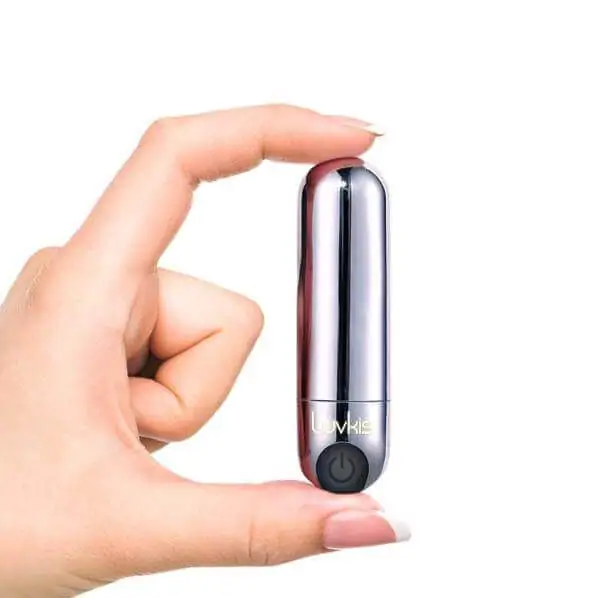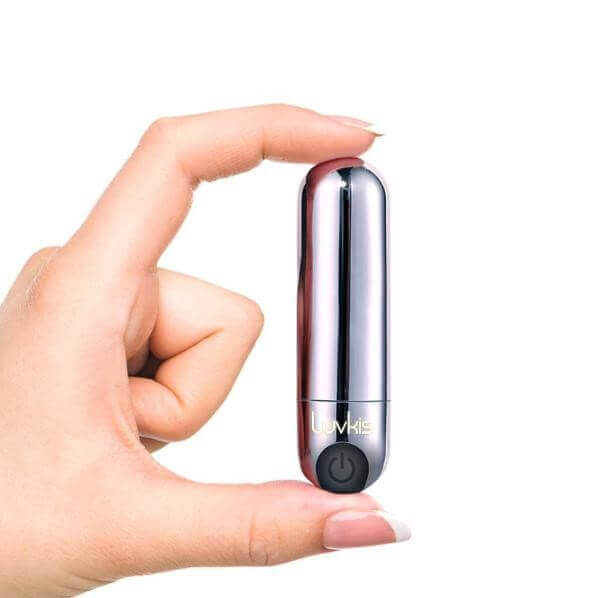 Also known as a mini vibrator, bullet vibrators feature an extremely compact and lightweight design. This makes them easy to store away in your bedroom or to carry along on holidays. Most of them come with a discreet design which allows you to hide them in plain sight without needing to worry about others finding out it's there. Thanks to its small size, this adult toy is perfect for first-time users.
When choosing your bullet vibrator, there are certain things you have to keep in mind. Due to their compact design, it might be a little bit tricky to find one that is powerful enough to sexually stimulate you.
This is why we recommend the Luvkis Mini. Although compact in size, this bullet vibrator sets forth an extremely powerful vibe. In fact, it is one of the most powerful bullet vibrators on the market. The toy is furthermore waterproof, FDA-approved, and it has a discreet lipstick-like design. This mini massager is great for travel, solo masturbation, and for couple fun.
Image sources: Luvkis [NSFW]