The 'Virtual Girlfriend' Experience: AI Love Doll Sends Racy Pics and Texts
Human-based interactive pleasure doll offers two erotic companion services.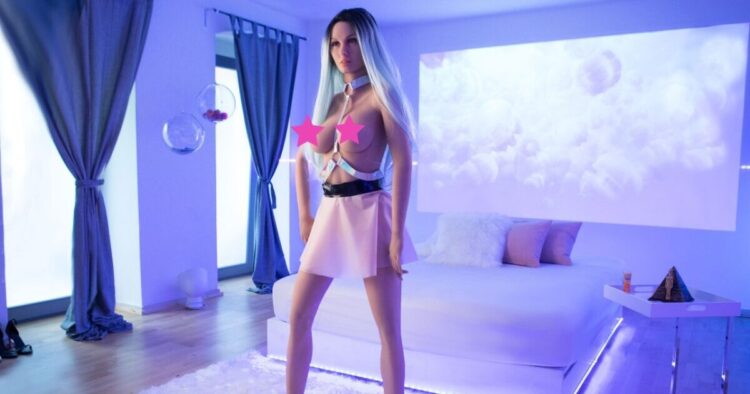 The Kokeshi love doll experience in Berlin appears on its way to becoming the first synthetic companion service to offer a "virtual girlfriend" experience.
What's been key to creating the right sense of intimacy is the creative expertise invested in defining and shaping Kokeshi's character by the project team: Alexis Smiley Smith, Phillip Fussenegger, and Sujmo.
While Kokeshi does not pose any animatronic or robotic capabilities, the interactive experience is delivered through human-interaction and linking technology in her Berlin flat.
Clients have the choice between interaction with the voiceover played by a sex-positive woman, or to spend time with Kokeshi as the love doll.
The "virtual" human voiceover that interacts with the clients adds a uniquely human perspective to the experience. It also gives people a chance to spend time with Kokeshi, who are currently unable to travel to her apartment.
The added girlfriend experience also allows for the addition of erotic pictures, a daily text chat, sexy content such as videos and images, personalized pictures, and one "long" conversation with Kokeshi.
Some of the services certainly emulate the physical or sexual contact that occurs between partners, girlfriends, or sex workers.
Alexis Smiley Smith notes that the intention for Kokeshi has never been to replace physical or emotional connections in real life, or experiences people may seek with sex workers.
However, there are many people unable or uncomfortable seeking real-life intimacy, especially in this current climate.
She notes:
We would never see Kokeshi as a replacement for sex work. We are trying to create an adult playground that utilizes all these different forms of technology, whether it's interactive sex toys, virtual reality, sex dolls, or in the future, robots."
According to some commentators on sex robots, like Dr. Kate Devlin, love dolls and sex robots can be seen as "extensions" of sex-technology.
Much of the advancements around sex-technology have focused on expanding the growth and diversity of human sexuality. The Kokeshi experience allows users to play out fantasies or practice their communication in a sex-positive and judgment-free zone.
RELATED READ: Kokeshi, the 'Analog AI' Love Doll, Is Now Taking Bookings in Berlin
Hearts of humans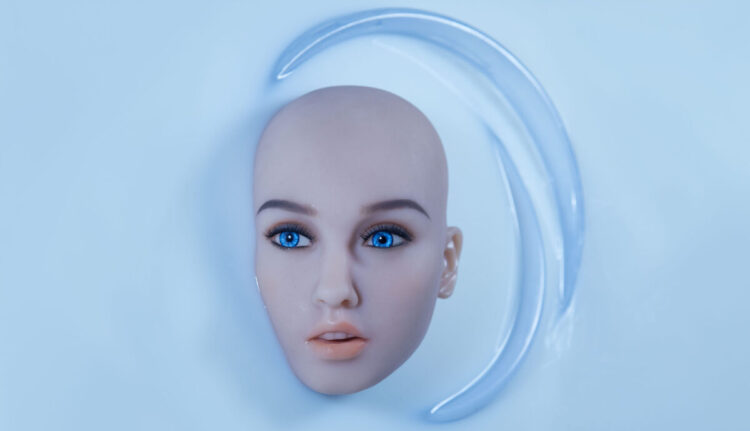 In acclaimed futurist Robert Yonck's book Heart of the Machine, he comments on the use of technology as a "tool" throughout human history.
It can certainly be argued that many people are using sex dolls, and experiences like Kokeshi, as tools to explore, navigate or supplement their current sex lives. This is interesting when we look at the current global climate, which has seen self-isolation and quarantine becoming the norm in 2020.
As the website states, Kokeshi has "evolved to meet human needs in these times of self-isolation."
Another unique part of the girlfriend experience provided by Kokeshi, is that Kokeshi is always growing and "learning" through client interaction. One of the creators' aims was that clients were able to learn and grow on a personal and sexual level through the experience, too.
Kokeshi is a character that has been developed by artists. Through client interaction, Kokeshi's character is developing and learning how to interact in new situations. This is an incredibly important part of human pleasure and sexuality.
As one of the creators, Alexis, notes: "We are always looking to try new things and to see how people react to her."
Those who do opt for the girlfriend experience, receive a completely tailored and individualized experience crafted by the creators of Kokeshi themselves. Indeed, it is the voice of the creator who brings Kokeshi to life.
If you have any questions about the girlfriend experience, drop Kokeshi an email at [email protected]
Image sources: Kokeshi.ai