Revue: Les Meilleurs Jeux de Sexe en Ligne en Réalité Virtuelle pour l'Oculus Rift
Des jeux de sexe pour adultes, conçus pour l'explorateur de la réalité virtuelle.
Click here to read this article in English.
En 2016, la première version grand public du casque de réalité virtuelle Oculus Rift deviendra disponible après des années d'attente. Cela ouvrira le terrain de jeu de la réalité virtuelle aux masses, et c'est sans aucun doute qu'un flot d'utilisateurs sera finalement capable d'apprécier les jeux de sexe virtuel qu'ils attendent depuis longtemps.
Afin de vous préparer pour le lancement à venir, nous avons compilé une liste des meilleurs jeux de sexe en ligne pour l'Oculus Rift. Veillez à lire l'article jusqu'à la fin, car nous allons aussi révéler un jeu X populaire qui prévoit de devenir compatible avec l'appareil.
3DX Chat
Le jeu multijoueur 3DX Chat [NSFW] se place au top grâce à ses graphiques hautement réalistes et à sa réputation primée. Il a gagné des prix pour son innovation et ses images époustouflantes.
Afin de créer des animations en 3D exceptionnelles, les développeurs ont utilisé la motion capture pour enregistrer les mouvements d'acteurs en temps réel. Si vous jetez un coup d'œil aux captures d'écran de ses vidéos X, vous pourrez être surpris de constater à quel point les animations sont vivantes.
Pour couronner le tout, ce jeu de sexe en 3D met à jour régulièrement ses animations, vous offrant des centaines de positions sexuelles et de scénarios parmi lesquels choisir—hétérosexuels, homosexuels et lesbiens. Pour les plus romantiques, il y a également une option permettant de marier votre partenaire en ligne dans ce monde de sexe virtuel.
Cela ne vous satisfait pas encore ? Profitez d'une expérience de cybersexe encore plus immersive en connectant au jeu le masturbateur interactif Vstroker [NSFW].
3DX Chat est actuellement compatible avec DK1, le premier kit de développeur pour Oculus Rift, et les développeurs travaillent à l'ajout du support pour l'Oculus Rift DK2 au cours des prochains mois. Un représentant de SexGameDevil [NSFW], la compagnie derrière le MMORPG, a confié à Future of Sex que le jeu sera compatible avec la version grand public de l'Oculus Rift une fois qu'elle sera sortie.
Red Light Center
[NOTE: Vidéo NSFW]
Depuis presque dix ans les gens ont afflué sur Red Light Center [NSFW], un jeu de sexe en ligne massivement multijoueur. Ce monde virtuel classé X répond à la demande des divers fantasmes sexuels de 12 millions d'utilisateurs pouvant coucher ensemble et, maintenant, il y encore plus de raisons de s'inscrire.
Après avoir lancé son nouveau navigateur web Curio en janvier dernier, le Red Light Center 2.0 améliorié est compatible avec les deux versions développeur de l'Oculus Rift. Il sera également compatible avec la version grand public quand elle sortira. La vidéo ci-dessus, de Virtual Reality Reviewer, montre le nouveau Red Light Center dans sa version bêta. La plupart des images à caractère sexuel sont censurées, toutefois faites attention au cadre dans lequel vous vous trouvez en jouant.
La présidente de Utherverse, Anna Lee, a communiqué à Future of Sex que sa compagnie développe en ce moment beaucoup de contenu supplémentaire qui prendra également en charge d'autres casques de réalité virtuelle, y compris le casque Vive de Valve.
Afin d'avoir des rapports vraiment physiques, Lee a dit que ce monde sexuel s'intègre avec Onyx, le masturbateur connecté de KIIROO.
Un porte-parole de KIIROO a confié à Future of Sex que Pearl, un vibromasseur intelligent de KIIROO, n'est pas encore intégré à Red Light Center. La compagnie est toujours en train de le développer et de le tester.
Red Light Center travaille également à l'ajout du Novint Falcon, un contrôleur tactile supporté par FriXion, qui permet de faire fonctionner les sex toys en mode mains libres.
3D GoGo 2
Vous avez envie de jouer à un jeu gratuit, sexy et fun ? Des femmes sexy à l'apparence de strip-teaseuses virtuelles vous attendent dans 3D GoGo 2 [NSFW]. Dans cette application en 3D pour PC, les danseuses se déshabillent sur vos chansons favorites avec des animations en motion capture.
Vous avez le contrôle. Vous pouvez sélectionner les caractéristiques physiques de votre danseuse, y compris la taille de sa poitrine, la couleur de ses cheveux et de ses yeux, ainsi que choisir parmi une variété de vêtements sexy et d'accessoires fetish pour habiller votre beauté. Afin d'élargir votre sélection, vous pouvez acheter des XCoins pour trois fois rien.
Vous pouvez aussi rivaliser avec les autres joueurs et avez l'option d'ajouter des effets, des éclairages de scène, et de contrôler les séquences de danse et de strip-tease.
Chathouse 3D Roulette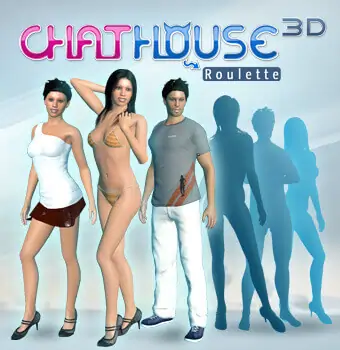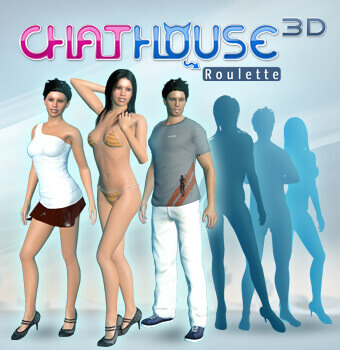 Dans Chathouse 3D Roulette [NSFW], vous pouvez rencontrer des étrangers sexy pour du sexe virtuel explicite, ou vous pouvez espionner les escapades érotiques d'autres joueurs depuis l'interface primée.
Ce jeu multijoueur de simulation sexuelle est actuellement incompatible avec l'Oculus Rift. Toutefois, une représentante a affirmé à Future of Sex que cela sera intégré dans la prochaine série de mises à jour, bien qu'elle ne puisse pas fournir de délai précis à ce sujet.
Read this article in English.
Image sources: 3DX Chat [NSFW], Chathouse 3D Roulette [NSFW]