We Have Liftoff: Sex Toy Set to Blast off to Space
TENGA and Interstellar Technologies partner to send a penis stroker to space on a private rocket.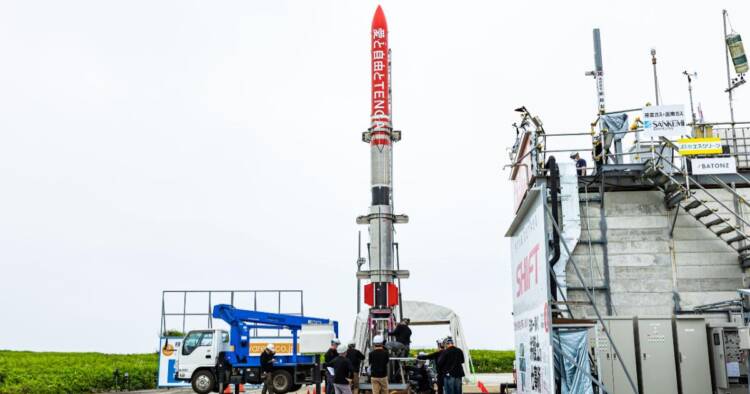 On July 31, TENGA Inc. and Interstellar Technologies Inc. will send a sex-toy-carrying rocket into space.
The rocket is set to launch from the Hokkaido Spaceport. Due to COVID restrictions, in-person viewing is not allowed.
However, the event can be streamed live from TENGA's YouTube channel and Interstellar Technologies' YouTube channel.
TENGA's toys
TENGA creates sex toys for people with penises, like the single-use Egg, a ridged silicone sleeve, and the FLIP ZERO, an elastomer sleeve with a hard casing and the ability to vibrate.
It was a toy from the CUP series, however, that was chosen to make the journey to space.
IFLScience reported that the CUP has been altered to collect data from its space flight, although further details are unclear.
Interstellar Technologies is making space more accessible
The rocket was created by Interstellar Technologies, a Japanese company that builds projectiles for commercial use.
It's no surprise that Interstellar Technologies partnered with TENGA for this unique undertaking — the company's mission is to "change the economics of Space Launch Services" by "making it more economic to existing customers and accessible to entirely new markets."
Messages and action figures also making the journey
TENGA is also including 1,000 messages from supporters that will be ejected from the rocket once it reaches outer space.
The last passengers are two TENGA-themed action figures: TENGA Robo and Egg Dog.
'First step into space-product development'
The president of TENGA, Koichi Matsumoto, told IFLScience "Sexuality and its needs are always a part of us, and so I want to take this opportunity, through my chance encounter with [IST founder] Mr. Horie, as our first step into space-product development."
Money is being poured into space exploration, and it's only fitting that sex toys should be along for the ride.
Image sources: TENGA