Yum! Are You Ready For Edible Sexbots?
Gelatinous lovers may be on the erotic horizon for soft robotics.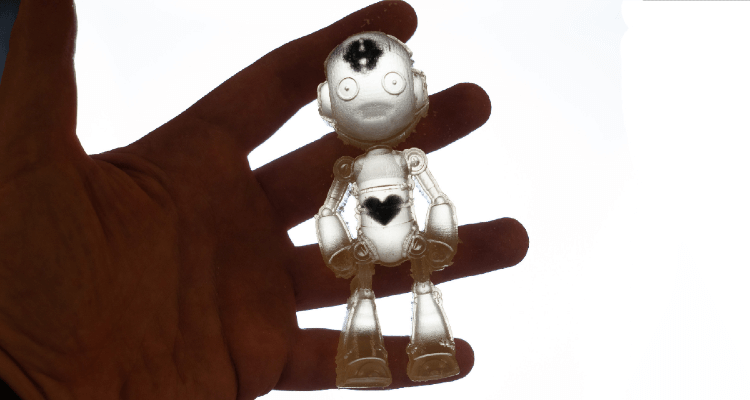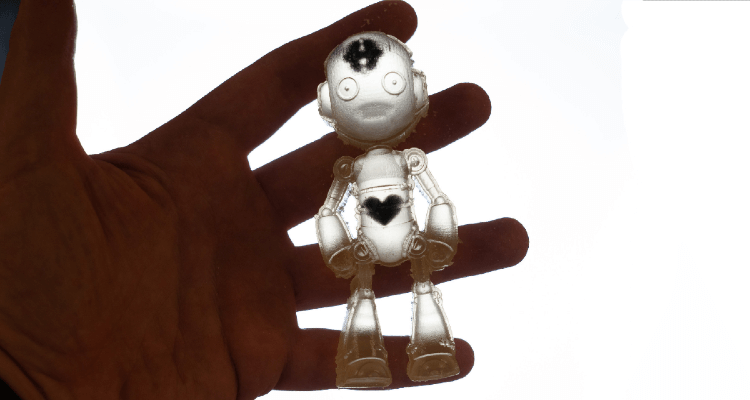 Researchers at Johannes Kepler University in Linz, Austra, recently made the news with their unique approach to robotics.
Motivated by wanting to develop an environmentally-friendly, biodegradable form of technology, Martin Kaltenbrunner and his team may have also unintentionally spread out for us a banquet of sextech possibilities.
Leading to a deliriously bizarre future when, rather than discarding our broken-down pleasure devices, we could sit down, tie on a bib, apply the right amount of salt and pepper, or maybe a squeeze of lemon, and dig in.
It's all about the gelatine
Boil down Kaltenbrunner's new invention, and what you'd predominantly find is a remarkably bland version of that all-American dessert: Jello.
Like that jiggly delicacy, Kaltenbrunner and his team have been working with gelatine, a pliable yet durable collagen commonly made by breaking down various animal parts.
Talking to New Scientist about Kaltenbrunner's work, Dario Floreano, from the Swiss Federal Institute of Technology, located in Lausanne, Switzerland, agreed with this choice of materials:
Gelatine stands out for its versatility, ease of manufacturing and low cost compared to other biodegradable elastomers.
Adding that "This work is important because it paves the way for a new generation of wearable sensors and computing devices."
An elephant to remember
After fine-tuning their gelatine/biogel mixture, the Johannes Kepler University group next set out to show its potential usefulness—by making an elephant. However, it is not a full-sized replica of this African/Indian land mammal, just a reproduction of its amazingly flexible trunk.
A show their faux-Dumbo quite spectacularly stole; their prototype with nary a split or fissure after more than 300,000 movement cycles.
Which begs the next question: what do you do with a biodegradable substance as supple and resistant, as living tissue—and that can also be safely eaten?
Treating animals, making children's toys safer
Kaltenbrunner naturally put some thought into the matter, envisioning for New Scientist a future where their delicious playthings can't harm kids, veterinarians mold medications into flavorful treats, or for field researchers to do the same for their wild patients using gummy prey animals.
Let's not give researchers too much of a hard time for not pondering the sexual ramifications of their new tech. After all, that's not their job but ours.
While it's hard to stop giggling at the idea of feasting on a plate of expertly prepared gourmet sex toys or tearing a ferocious bite out of a specialty designed sexbot, gelatine/biogel-based devices actually could make our erotic playthings far more lifelike.
Next-gen soft robotics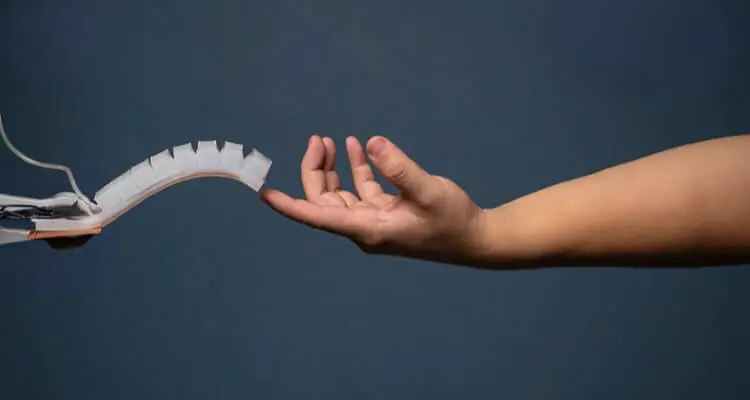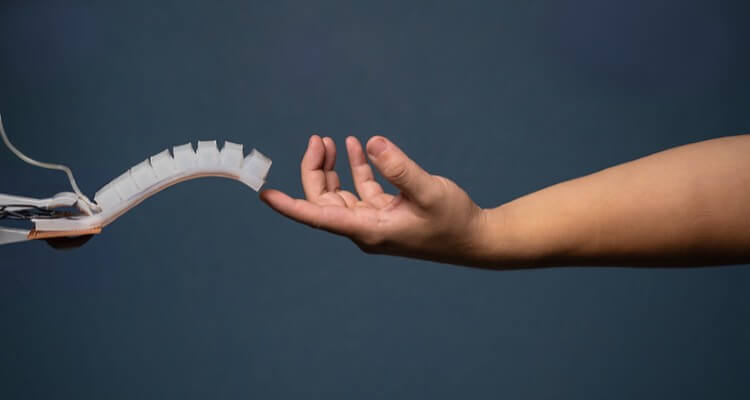 Though robots predominantly still have them, engineers for quite some time have been struggling to replace all those gears, levers, pulleys, and even the motors themselves with something, anything that'll allow their creations to move much more fluidly.
So far, the best option appears to be in soft robotics. Here, compressed air replaces cumbersome hardware with the inflating and deflating of specialty-designed bladders. Think Baymax from Disney's Big Hero Six, or better yet Spider-Man: Into the Spider-Verse's interpretation of Doc Ock.
With Kaltenbrunner's material on the scene, let's ponder what might happen if we fold it into Soft Robotics, and then apply the result to sexbot design and manufacturing.
First of all, since they'd have a gelatine/biogel-based skin and artificial muscles, with a rigid skeleton for support, they'd look and feel far more like an actual android than any old clunky robot.
Better still, imagine how far lifelike they'd move: making soft robot designers, and sexbot fanciers, giggly with excitement at their naturalistic grace—in the bedroom, as a dance partner, or kitchen helping us prepare dinner.
Just the appetizer
But that's just a taste of where this kind of technology could do go. Don't forget, what's great for sexbots can be equally so for hand-held or wearable sextech.
For the former, that toy that's outlived its sexual usefulness wouldn't get pitched into the trash. Instead, dab it with a drop of a handy-dandy chemical key and viola it'd dissolve away—leaving behind nothing but the clean scent of pine.
Naturally, you could chow-down it, as well, as you could with that whole range of devices built to be as flavorful as sexually stimulating. Or, if it's your thing, make an arousing snack of a realistic body to satisfy your grumbling belly as well as your 22nd-century neo-cannibalism fetish?
For wearables, why not a sextech plaything that's so gloriously fleshy you can't tell where it ends, and your genitalia begins? Then, when you've both had your fun, take it to dinner—perhaps with fava beans and a nice chianti?
One person's meat—
If this all makes your gutty-works do the mambo, don't fret: while practically demonstrated with his elephant, Kaltenbrunner's technology is a long way off from making it's way to your grocery—or sex emporium—shelves.
And when it does arrive, let's keep our ladyfingers crossed that by then humanity's learned the all-important lesson that—as long as consent is there—no one has the right to tell you what should or shouldn't find scrumdiddlyumptious.
Image sources: Next-gen soft robotics, Jacobs School of Engineering