Realbotix Update: Sexbot Solana Revealed, Male Version in the Works, and Possible Trans Robot
Upcoming features unveiled for line of realistic sex robots.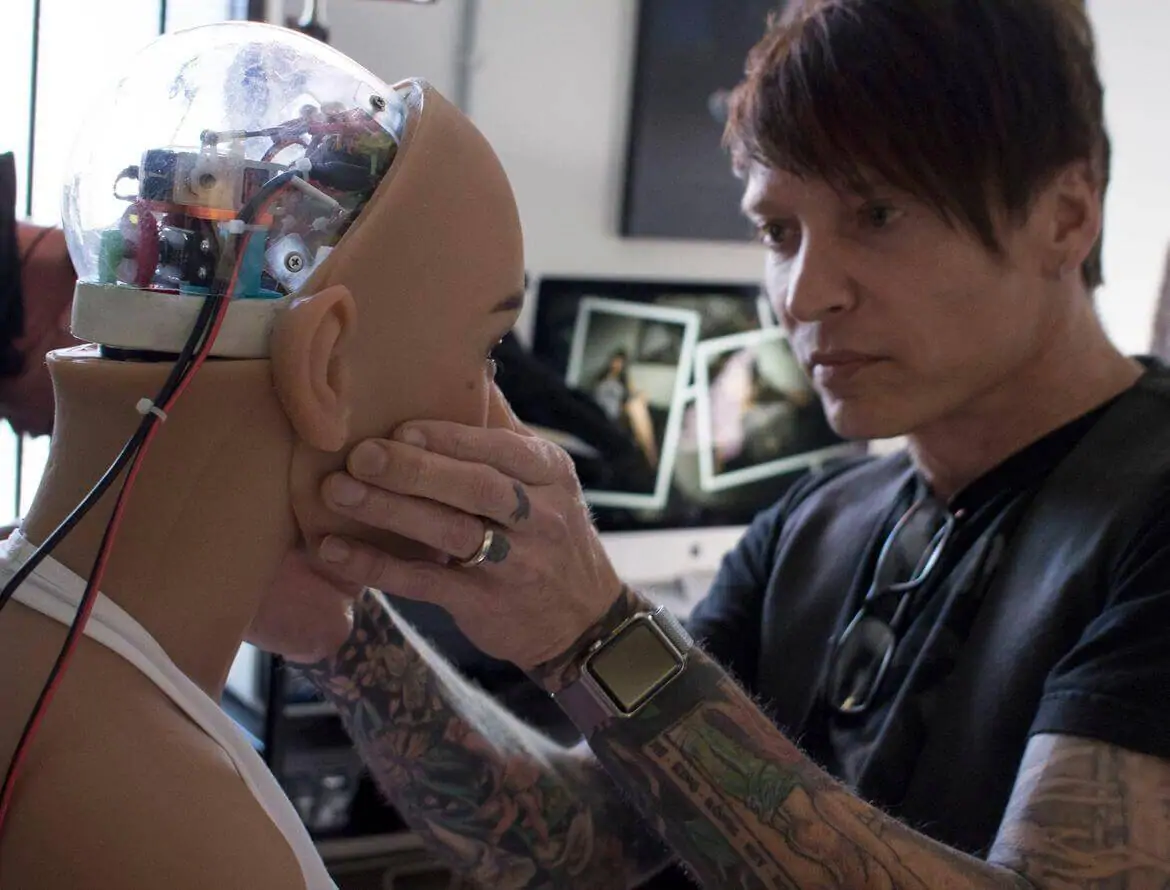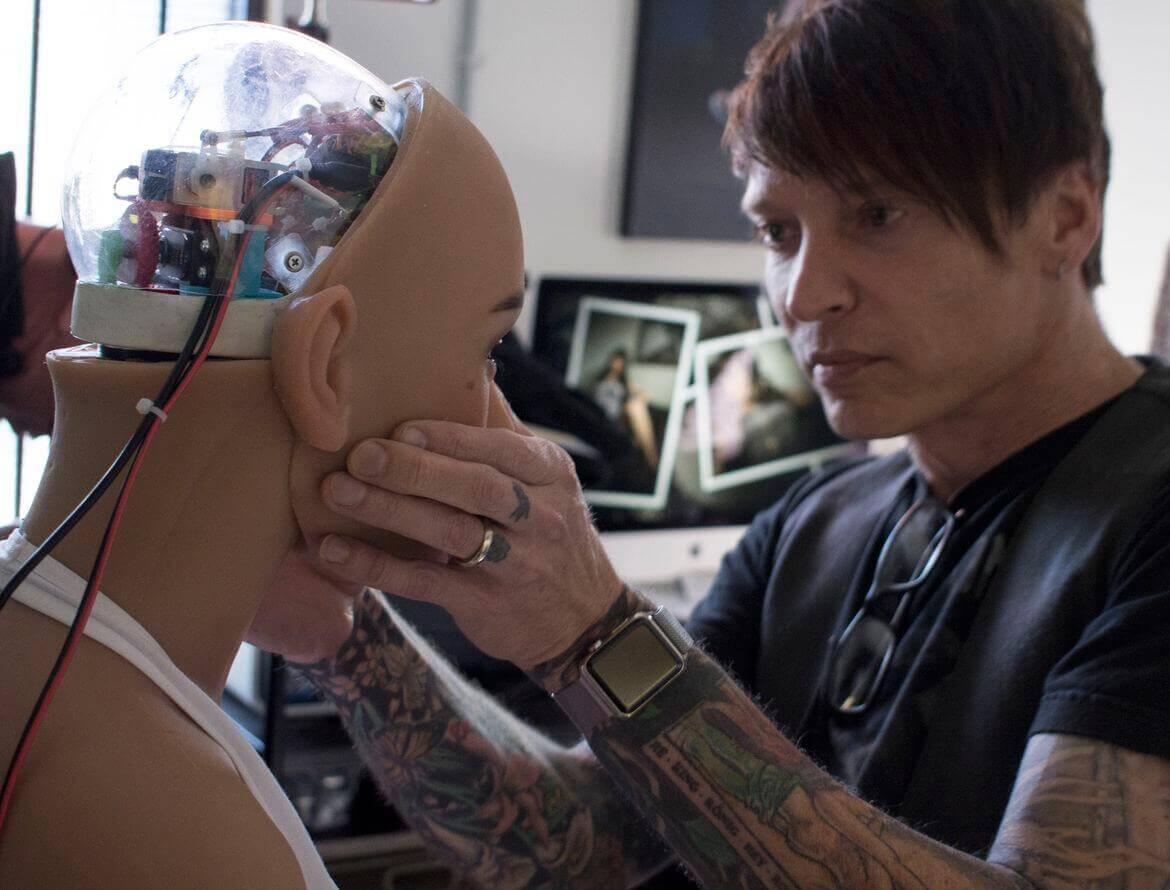 The Realbotix team has been hard at work since launching its artificial intelligence app, Harmony AI, last year. The software program, which stores two avatars and their unique personalities, is central to soon-to-be-released upgrades.
Solana and Harmony AI app upgrades
You won't want to miss Christopher Trout's Engadget video interview with Abyss Creations CEO Matt McMullen at CES 2018. In it McMullen demonstrates how one robotic head can be altered to have a different appearance, voice, and personality.
He also talks about progress on creating a vision system for the robot. It includes object and facial recognition as well as visual tracking that would allow the robot to follow you with its eyes as you move.
Another potential update to the Harmony app is a manual remote-control mode. McMullen told Trout it could make it possible to enter lines of dialogue into the app for the robot to speak as well as the ability to control the robot's facial movements.
Originally the robotic head was meant to go on sale in December 2017. The revised launch date is now the end of January. McMullen told Future of Sex he has received fewer than 100 pre-orders and that the head will cost between $8,000 and $10,000.
Male robot in development
As we've reported before, McMullen wants to create a male version of the interactive robot Harmony. Speaking with Trout, he confirms he is now attempting to create one. He adds that it may need to be a separate app that could eventually merge with Harmony AI.
There has been, however, some media backlash to the idea of a man creating a male sex robot for women rather than a woman doing it herself. Samantha Cole of Motherboard presents some criticism and interesting views from Cindy Gallop and Girl on the Net in her article "Does Anyone Really Want a Male Sex Robot?"
of course, of COURSE we have to talk about the male sexbot and its "bionic penis"https://t.co/uPMxPIqFwI

— Samantha Cole (@samleecole) January 11, 2018
Possible transgender robot
The Sun also recently reported that Realbotix may eventually design a transgender version of its AI-enhanced companion. While there is arguably a market out there for them, this possibility has garnered concerns from trans activists about the harms of sexualizing the community.
I'd also like to note that when I've spoken with McMullen, he's often rephrased my questions to focus more on the companionship aspect of his love dolls rather than the sexual aspects. It's clear that the Realbotix project does offer sexual components. But I feel like he's trying to make more well-rounded robot personalities and that sometimes the media focuses on sex to the exclusion of other details.
Still users are able to customize their robots' personalities however they want. That means the power is in their hands to create one with as little or as much eroticism as they desire.
Robotic body progress
The headlines are true! UK tabloids often report on eye-popping sexual possibilities that I'm not sure are real or clickbait. But McMullen has confirmed to Future of Sex that the Realbotix team is indeed working on a full-body heating and sensor system for its next-generation body. Oh, and we can't forget to mention they are also developing a self-lubricating vagina.
Image sources: Realbotix